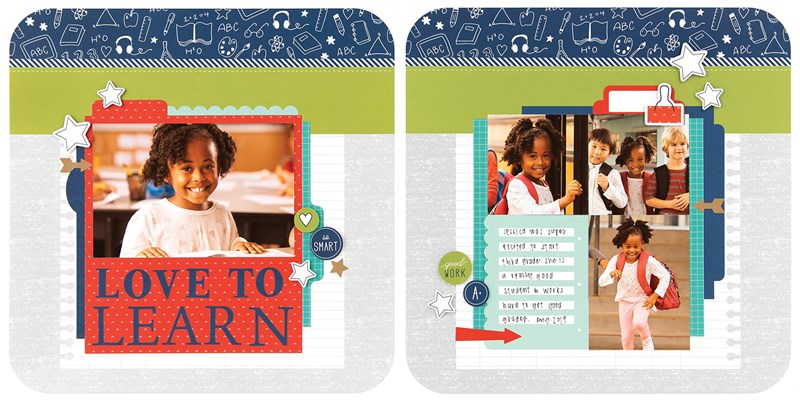 Close To My Heart's Craft with Heart Scrapbooking Subscription Box truly are the easiest scrapbook pages to create. Last week, I share how fabulous our Craft with Heart Cardmaking Subscription Box is HERE. Well, if you love scrapbooking but find it hard to find enough time to do it regularly, you are going to LOVE these kits! Truly.
I love that the layouts are pre-printed with beautiful papers and patterns that are exclusive to these kits. You can't purchase any of these papers separately. They are a special treat for subscribers! And even though they are pre-printed, they still have so much texture and depth to them.
In addition to the simplicity of the pre-printed base pages, the kits also come with stickers and die-cuts. Super quick and easy to add to the layouts by following the enclosed instructions. And when you're all done, you even have the page protectors to slide your completed layouts into. These truly are the easiest scrapbook pages to create!