Today I wanted to share my Every Thank You Shaker Card with you. I created it with the January Stamp of the Month, Every Thank You.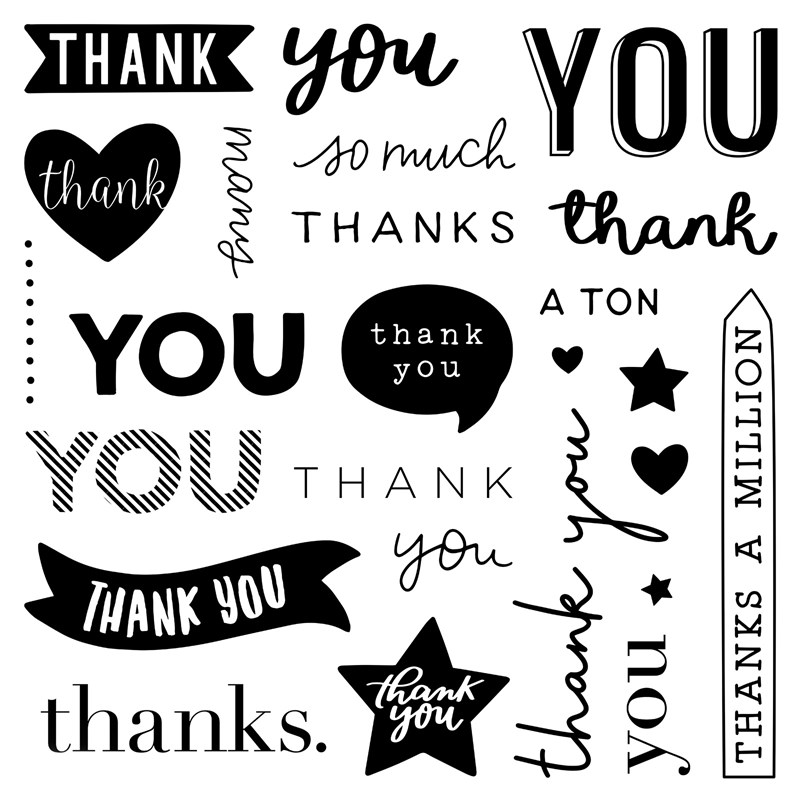 How perfect is this stamp set? Look at all these wonderful sentiments for expressing your gratitude. Perfect for right after the holidays, right?!
This stamp set has so many wonderful possiblities. And another perk–you can get this stamp set for FREE–yep, free–as a VIP Customer! Awesome, right?! And if becoming a VIP isn't something you are interested, no problem. You can purchase this set for it's retail price of $18.95 OR you can get it for a discounted price of $5 when you have a qualifying order of $50 or more. A few different ways to get your hands on the Every Thank You Stamp Set!
Be sure to keep checking back this month. I have several other projects I've created with this set to help inspire you. But I couldn't wait to share my Every Thank You Shaker Card first!