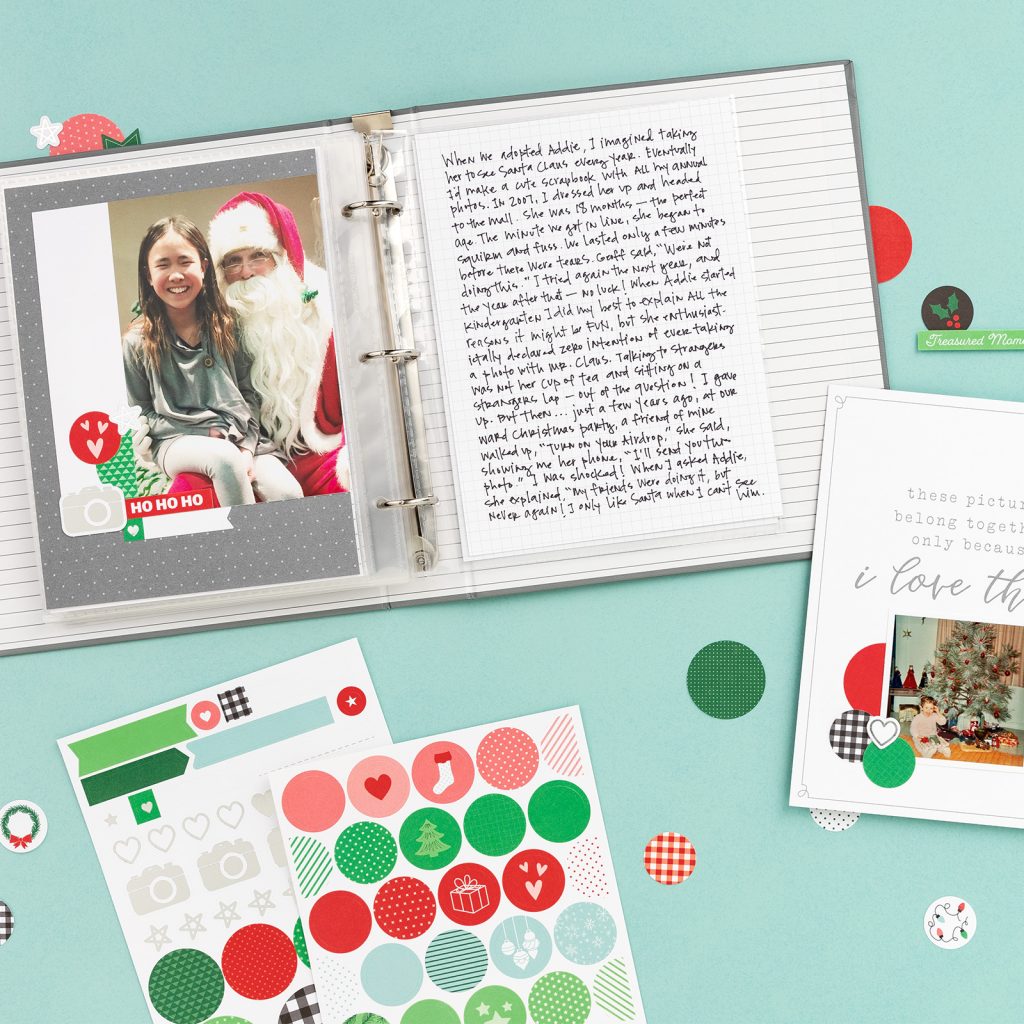 With us celebrating Christmas in July this month, there's no better time than now to offer a Holiday Stories I Love Sale. Celebrate your love of storytelling and hone your storytelling skills with the Sale! This special features the Story by Stacy™ Stories I Love Workshop Kit
and the Story by Stacy™ Holiday Stories I Love Workshop Kit, which are both available at a 10% discount.
Or if you love them both, you can also purchase these kits together in the Holiday Stories Bundle, which is available at a 15% discount!
These kits are perfect for sharing those favorite photos you have. You know the ones where you have a single photo of a person or event that you treasure, but no additional photos to make it into a layout. The instructional workbook in each kit explains how to explore the memories behind the photos you treasure and then write a detailed story to capture all the elements of that moment. They are so perfect. And such a wonderful way to preserve all those memories and stories.
And if you are familiar with Stacy Julian, this concept will not surprise you at all. It really is all about the stories. And how important those stories are to preserve. In fact, you can join us for a Facebook Live Virtual Event on August 17, 1:00 – 3:00 p.m. PT and learn the Stories I Love program from Stacy Julian, herself!
So whether you have several everyday stories to share or many holiday stories to document (or even both!) this sale has you covered. You can try out one or try out both. Either way you'll be able to save a little money and document your treasured stories with the Holiday Stories I Love Sale.