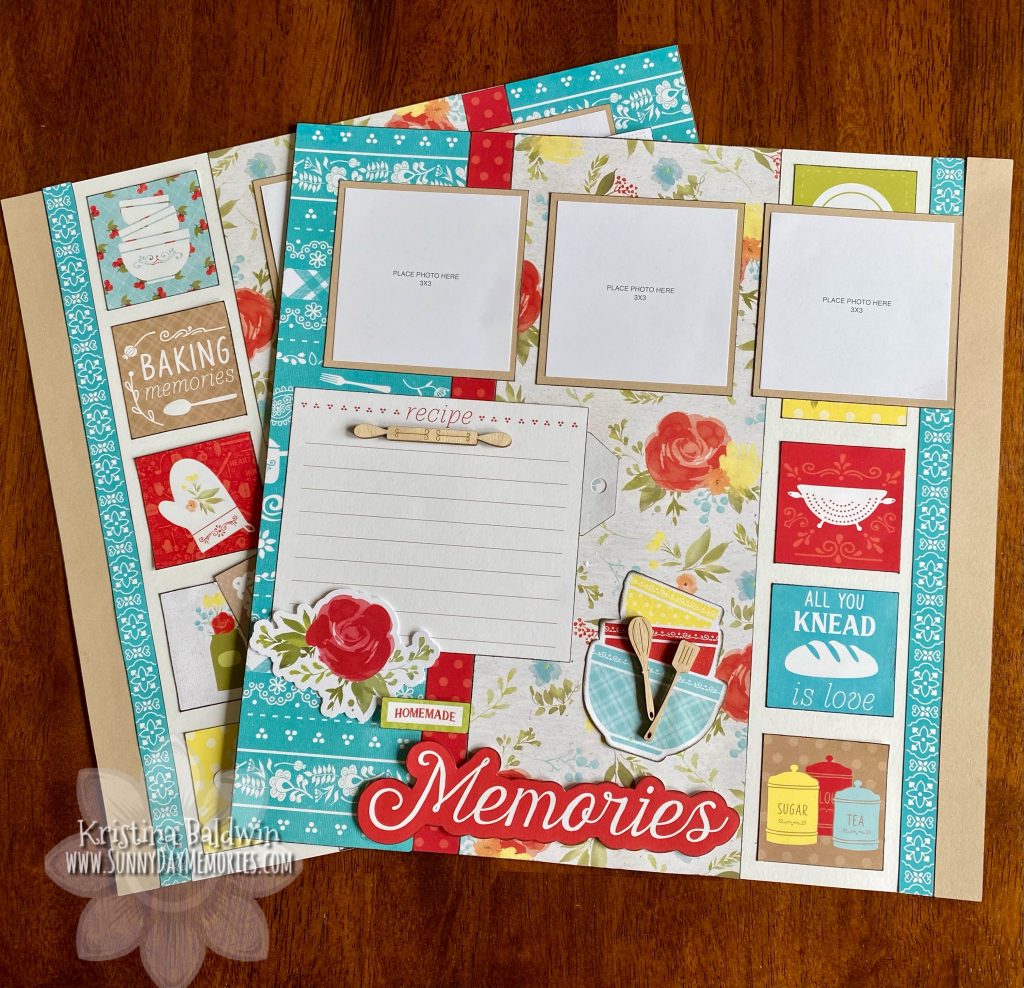 Have you created some memories around food during the pandemic? Maybe started making some homemade sourdough bread? Or perhaps there's a recipe that's been passed down in your family that you'd like to document and preserve? Still have your Thanksgiving photos from 2019 with family? This is the layout for you!
This kit features Close To My Heart's *NEW* Eat Play Love Paper Collection. It has a beautiful vintage look and feel to the papers.
**In addition to creating this 12″ x 12″ two-page layout, you'll also have the supplies and instructions to create 2 additional 12″ x 12″ two-page layouts.**
You can join us for the LIVE DEMO of this project on Facebook with the One of a Kind Virtual Event on Sunday, April 18th. Click HERE to join all the fun.
HOMEMADE MEMORIES LAYOUT KIT WITH PAGE PROTECTORS: $46.95
1 – Eat Play Love Paper Packet + Sticker Sheet
6 – sheets 12″ x 12″ cardstock
2 – exclusive 12″ x 12″ patterned paper sheets
4 – exclusive 12″ x 12″ die-cut sheets
1 – Eat Play Love Wood Shapes
4 – Top-load 12″ × 12″ Memory Protectors™
Photo placeholders
Instructions
Shipping to your home
HOMEMADE MEMORIES LAYOUT KIT WITHOUT PAGE PROTECTORS: $41.95
1 – Eat Play Love Paper Packet + Sticker Sheet
6 – sheets 12″ x 12″ cardstock
2 – exclusive 12″ x 12″ patterned paper sheets
4 – exclusive 12″ x 12″ die-cut sheets
1 – Eat Play Love Wood Shapes
Photo placeholders
Instructions
Shipping to your home