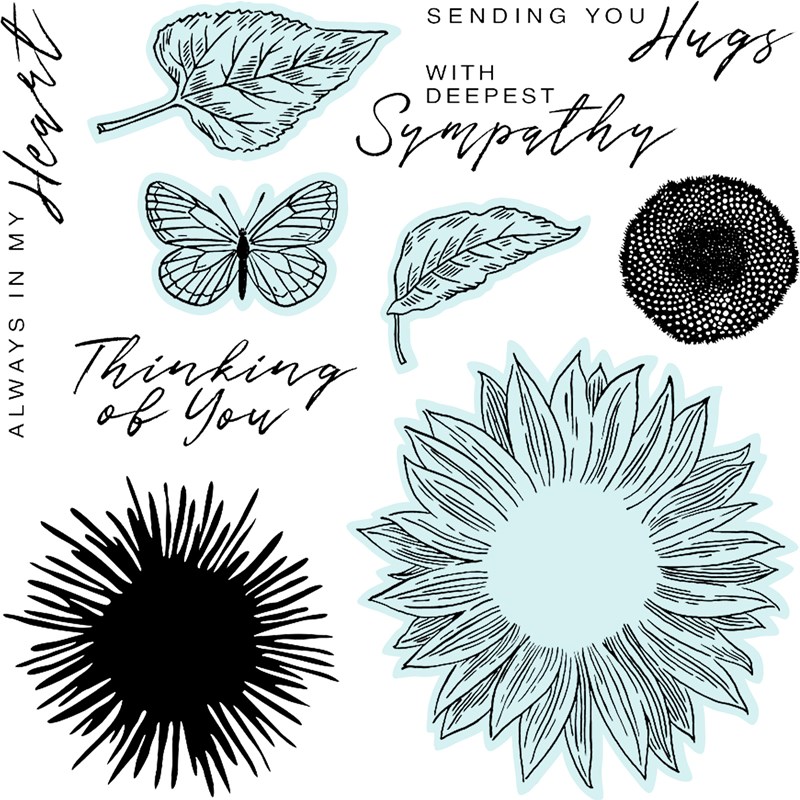 It's no secret that I love sunflowers.  To me they represent happiness, cheerfulness and warmth.  I don't think I would naturally think to use them for a sympathy card, but that is exactly what Close To My Heart's *NEW* Sunflower Sympathy Stamp Set does.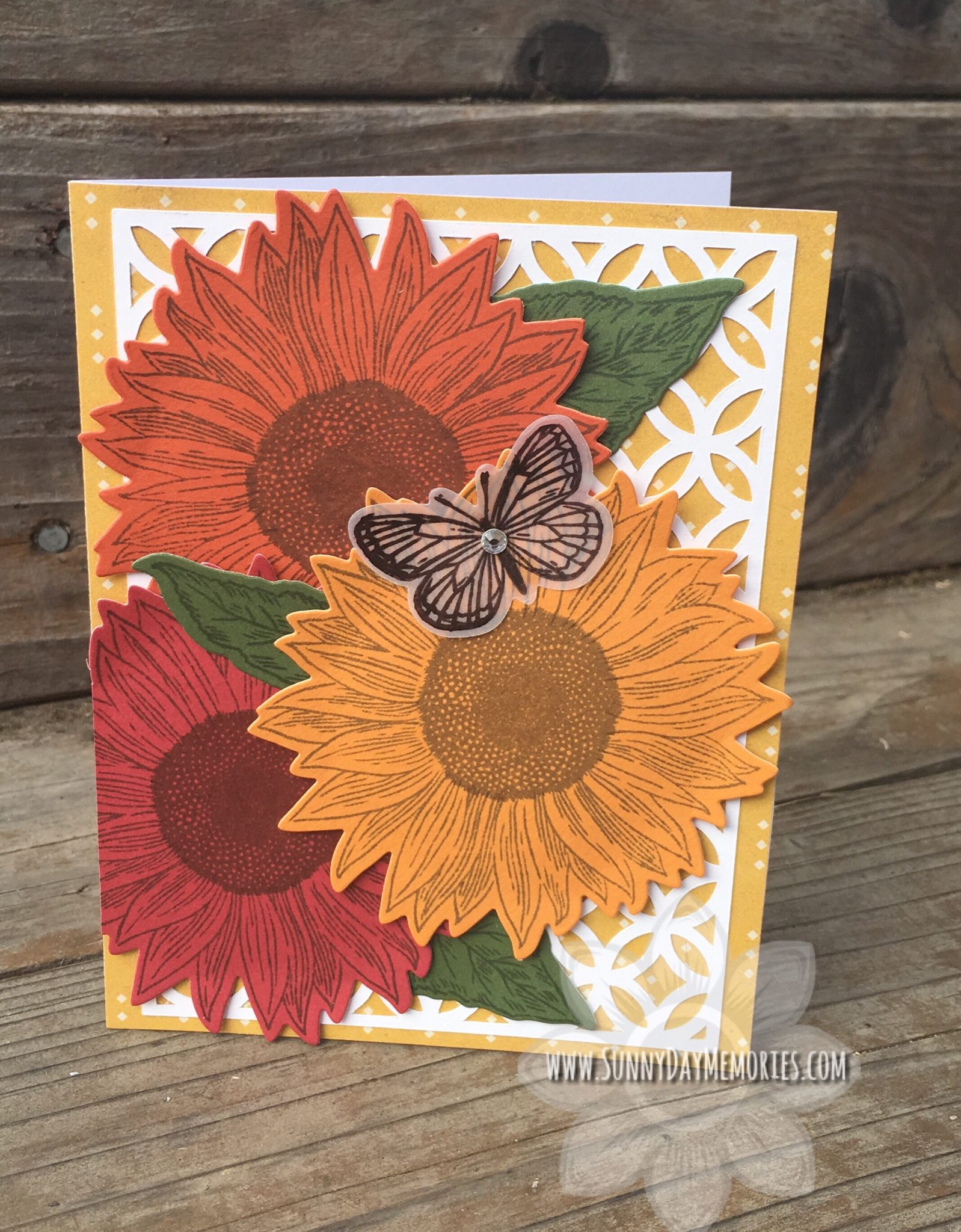 So of course when I saw this sunflower stamp set, it was on my "must get" list!  I've actually been quite busy creating a lot of holiday projects (gearing up for my 12 Weeks of Christmas, of course!) so I haven't had a chance to play with this set–YET!  Needless to say I was so pleased to receive this card from Linda Black the other day.  Isn't it gorgeous?!?
I love how she did the sunflower in the different colors–Paprika, Goldrush and Ruby.  It's so eye catching.  Plus, the Hawthorn Paper as the background is perfect.  Add in the stunning overlay (I believe it's from our Artbooking Cricut Collection) and you have this gorgeous card!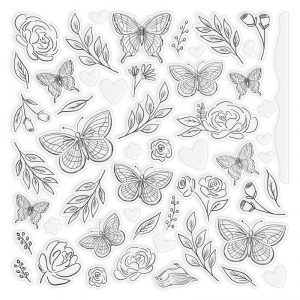 The final detail to this card that I love is the vellum butterfly.  Initially, I thought she used one of our *NEW* Every Little Thing Vellum Die-cuts.  But then I realized the shape wasn't quite right.  While looking at it a little more, I realized it's the butterfly from the stamp set–she stamped it on Vellum herself!  For this to work, you'd want to make sure to stamp in our Black Archival Ink (otherwise you'll likely get a smudgy butterfly!)
If you haven't had a chance to see all of the *NEW* Close To My Heart products, you can see both the Core Catalog and the September-October Catalog HERE.