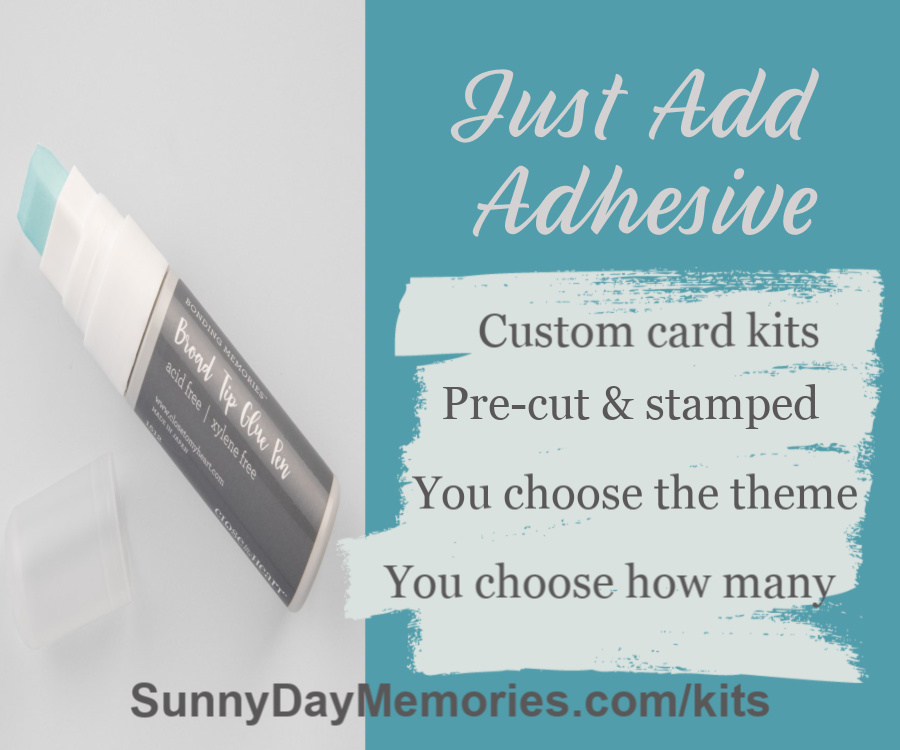 Just Add Adhesive Classes are all about getting cards made quick & easy. You'll have the ability to choose from different theme options each month. Each theme comes with 3 unique cards in that theme. Select as many of each kit as you like.
Kits come bundled per card with an envelope. All pieces are pre-cut and stamped and any necessary embellishments are included. All you need to do is add adhesive!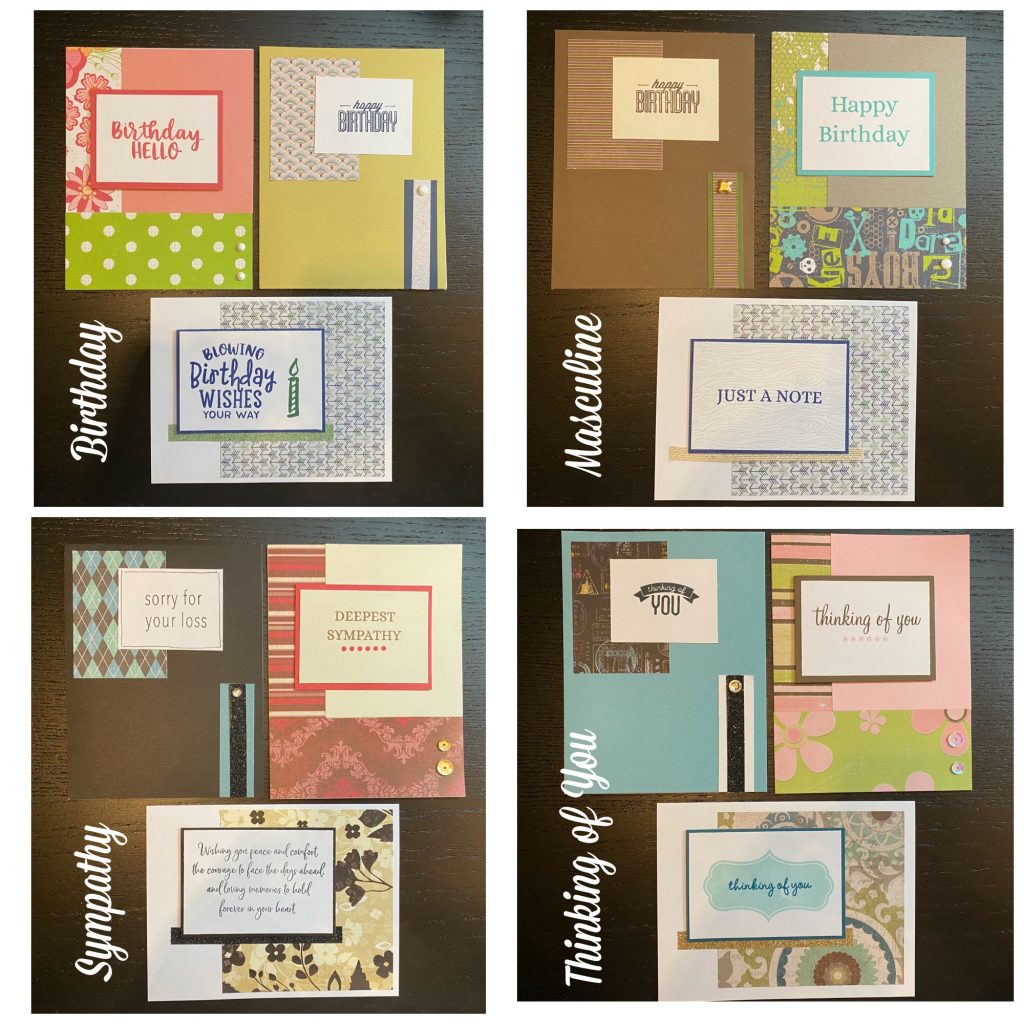 These are the 4 theme options for June 2020.
WHEN: Sunday, June 7th at 1 pm (Pacific)
WHERE: In your home via Zoom (you'll receive your invitation upon successful payment/registration)
COST: $10/kit (plus shipping); can be combined with other kits to save on shipping costs. Kits are shipped via USPS Flat Rate Padded Envelopes to protect contents.