During difficult times, it can be encouraging to have visual reminders of the things you love. Vision boards make a great DIY project for focusing your attention on the things that matter most. As you list out ideas and look through photos, you are sure to be cheered by great memories and by dreams that make your heart soar. Here are a few different ideas to help you envision what shape your vision board could take.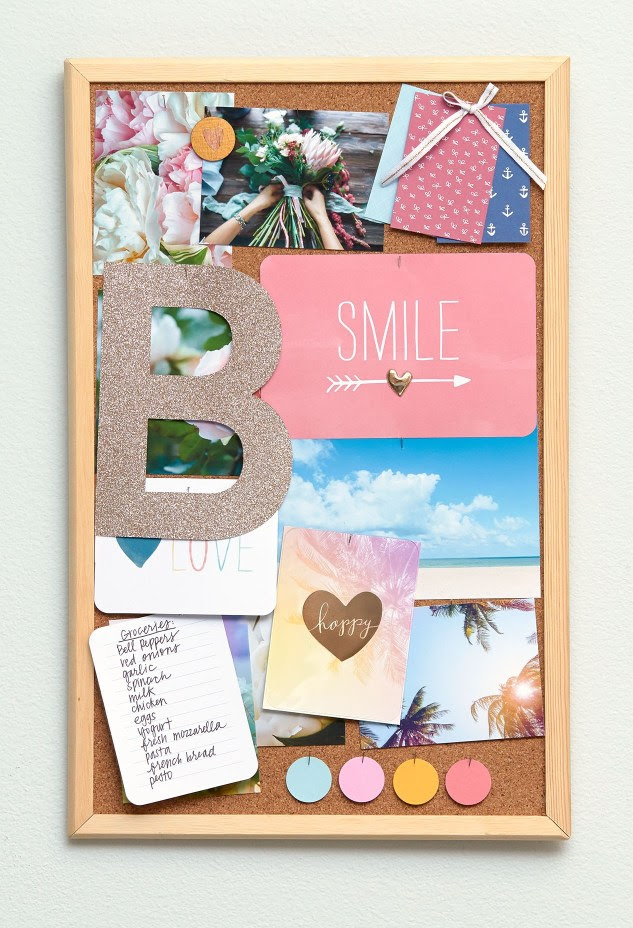 There's lots to love about a simple corkboard when it comes to creating a vision board: the elements are repositionable and easy to change out regularly. The board itself is also easy to move around to different spots around your house as needed. This board also demonstrates the beauty of layering different elements, and even leaves a little space for pinning up something simply functional, like a shopping list.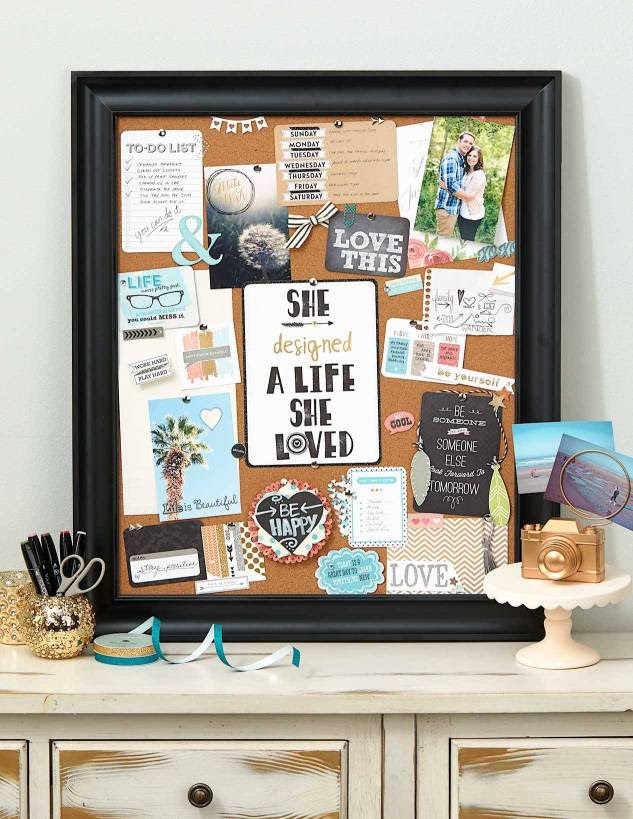 This board takes the corkboard idea up a few notches, expanding the canvas to create a vision board on a bit grander scale. Using a larger board not only makes room for MORE elements, but also for larger pieces, like the 6″ x 8″ page that makes up the focus on this board. This vision board was first featured on our Close To My Heart Make It From Your Heart blog 5 years ago and remains just as eye-catching today as it did then!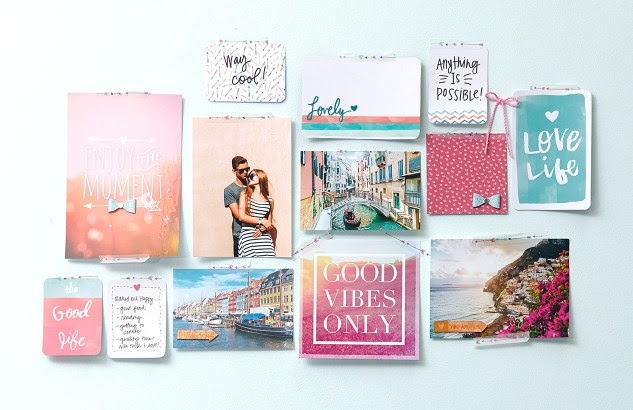 For a twist on a vision board, consider ditching the board! Use washi tape to stick pocket cards, photos, paper designs, and more directly to your wall for an organic vision board with no boundaries. So if you don't have a board lying around—or if your dreams are as boundless as this approach—then you can get started right away!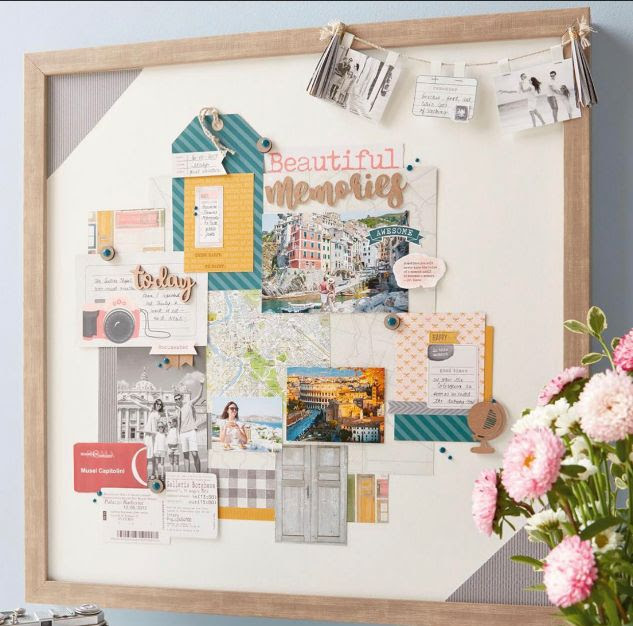 Here is a vision board dedicated specifically to travel. Picking a theme for your vision board can be a fun exercise to dive deep into one particular passion, hobby, or dream. For example, with travel as your theme, you could dedicate space to trips you have already taken as well as to destinations that are still on your bucket list.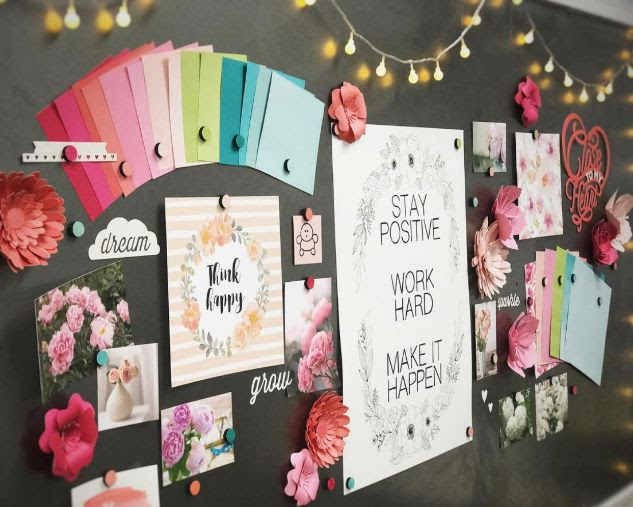 This example from our very own Close To My Heart art studio incorporates dimensional Cricut® flowers and even a string of lights on a large magnet board, proving there are endless possibilities when it comes to creating a vision board that inspires you.
If you'd like some pointers on where to start or just some more inspiration, check out these posts from the Make It From Your Heart blog: