Today I have another project to share that uses the January Stamp of the Month–Bloom & Grow.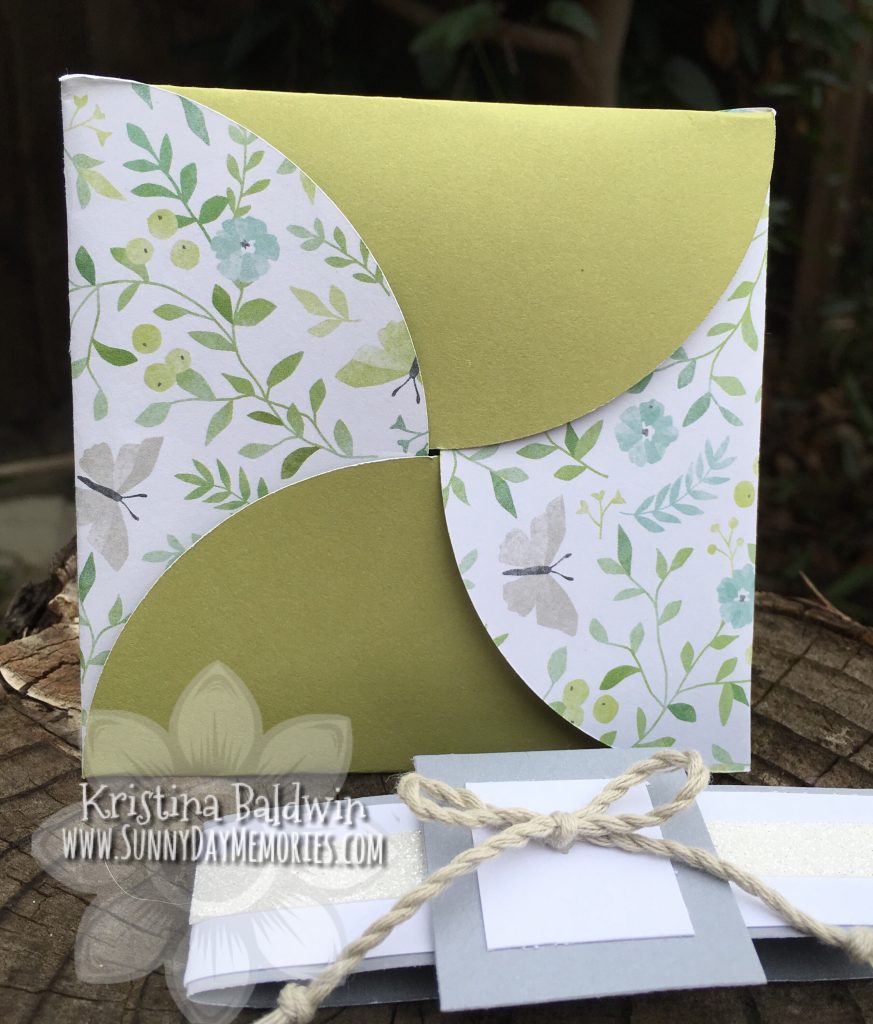 For the card, I used a Petal Fold design and then used a Belly Band to keep it closed (but with this style of card it can stay closed on it's own, too.)  I even made the center of the band sort of like a buckle.  No stamping; just pure simplicity on the outside.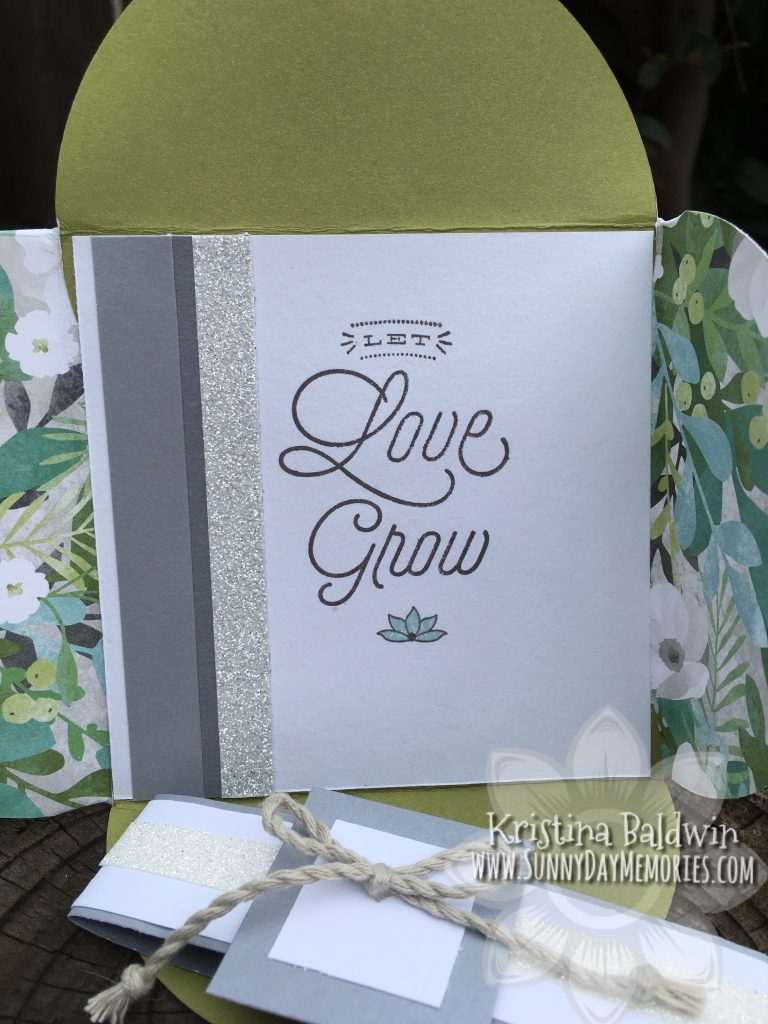 This style card is perfect when you have 2-sided patterned papers like Close To My Heart because then you get to appreciate both patterns without one of them being glued down and never seen.  I love that aspect!  Plus, now that CTMH's cardstock is 2-toned as well, you get to see both shades, too!
You can see from this last photo that I took advantage of the 2-tone cardstock.  I used both the true Pewter tone (darker shade) as well as the lighter shade side-by-side to create a nice effect next to my sentiment.  I also used the lighter side for my belly band since I was already using the light side of the Fern Cardstock with the small Chelsea Gardens Floral Print Paper (the darker, true Fern colro looks beautiful with the larger floral print I think.)  You really have much more versatility now with the cardstock having 2 shades.  It's more bang for your buck so to speak!
Speaking of getting the most for your money, remember that with Close To My Heart's Stamp of the Month sets, you can get them for only $5 when you make a purchase of $50 or more.  That's a savings of $12.95!  Not too shabby, huh?
If you'd like to purchase any of the supplies I used to create this card, here is a complete list of what I used:
STAMPS
INKS
PAPERS
ACCESSORIES