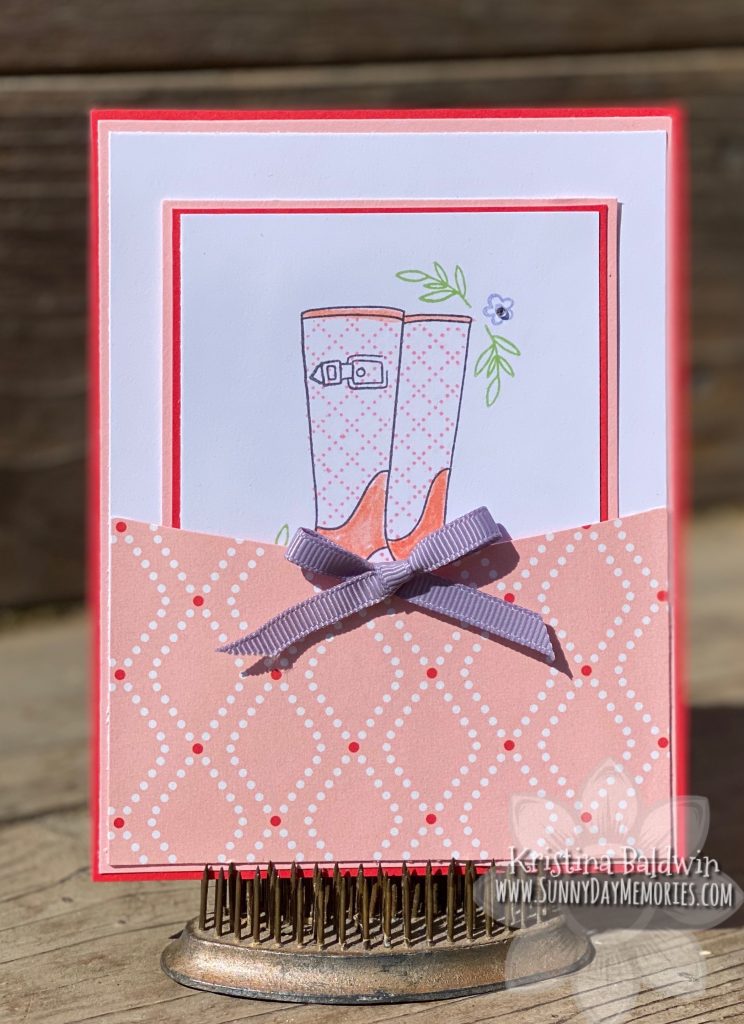 I love this Make a Splash Pocket Card! The layering. The unique way of creating the pocket for a note. The color combination. And of course, this fun Make a Splash Stamp Set. You might recall I posted a card that used this same Make a Splash Stamp Set a couple of weeks ago HERE.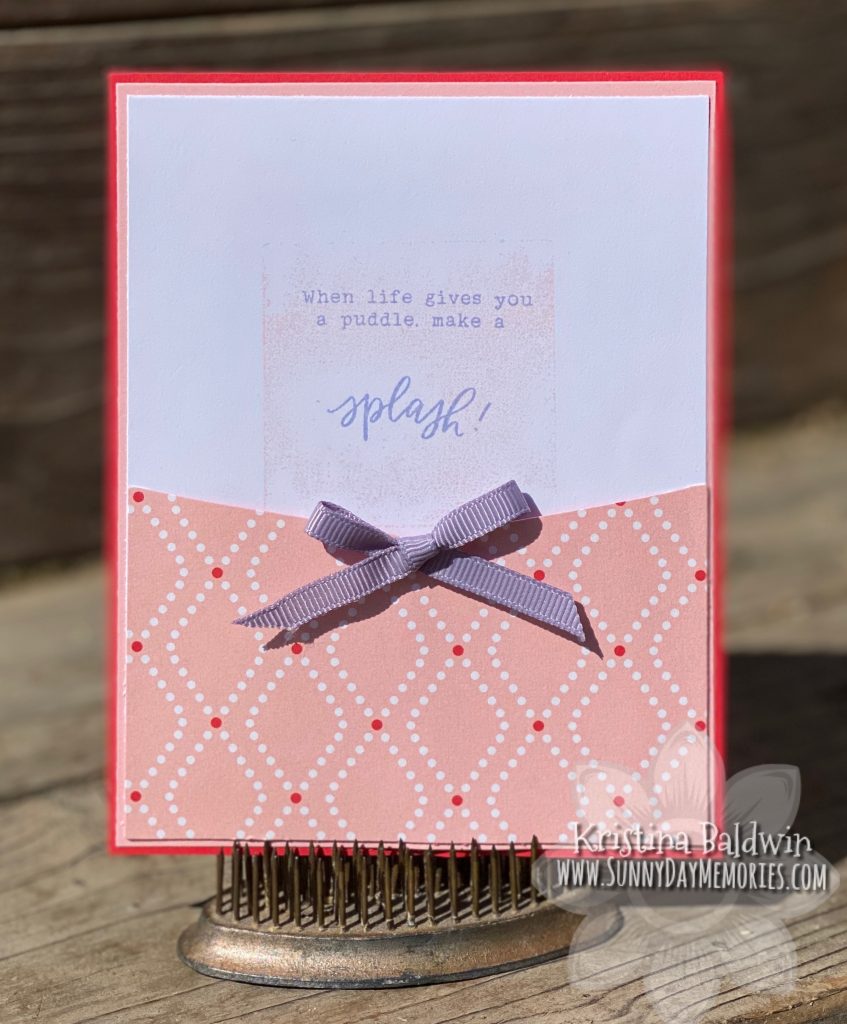 It should come as no surprise that the dies are no longer available for this fun set. Sad but true. We are only a week from the end of the May-June Catalog so it made a good run! But you can still make this particular card without the dies!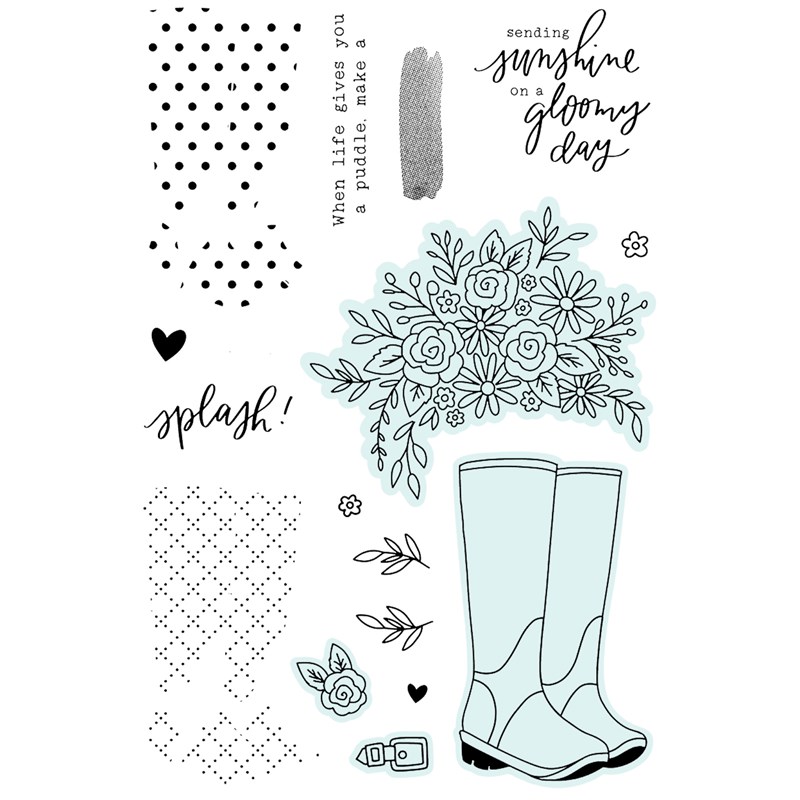 This card is all about stamping and proper layering. It comes together quite easily actually. First, grab your papers: Peach, Candy Apple and White Daisy Cardstock (you can get the Peach and Candy Apple in the Stitched Together Coordinating Cardstock.) You'll also need the Stitched Together Paper Pack. Next, get your ink pads: Black (Z2805), Wisteria, Sweet Leaf and Peach. Finally, for embellishments you'll need Wisteria Ribbon, a Peach Shimmer Brush and Bitty Sparkles.
Stamp as shown above. Create a pocket with your first set of layering. Then create the insert card (you can write your sentiments/note on the backside.) Then tuck the insert card into the pocket. And there you have an adorable (and easy to make!) Make a Splash Pocket Card!