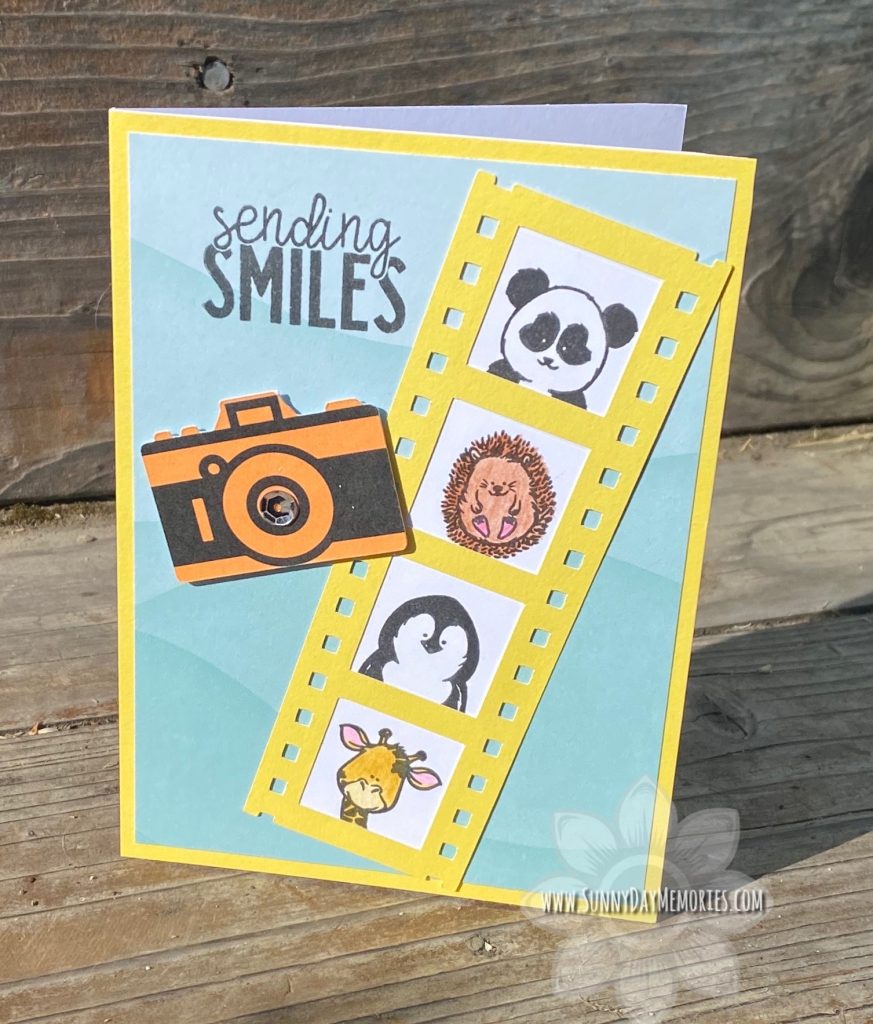 Today I wanted to share this adorable Sending Smiles Little Buddies Card I received from Linda Black. Okay first–how cute are those little animals?! Adorable, right? They are from the Close To My Heart Little Buddies Stamp Set which, up until now, I've held off from purchasing. But I might be changing my mind. So cute!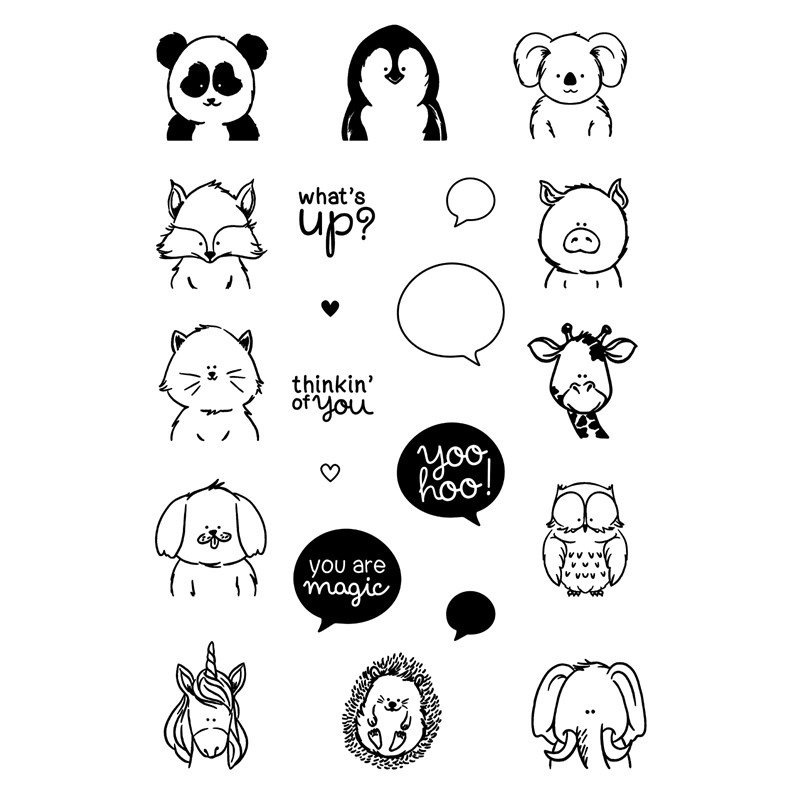 I love that she put them in the little film reel (from our CTMH Cricut Artbooking Collection, #M46D6C.) Plus, she paired this adorable set of animals with a sentiment from our August Stamp of the Month, Floral Celebration. The sentiment "sending smiles" is so perfect because you simply can't help but smile when you see these cute critters!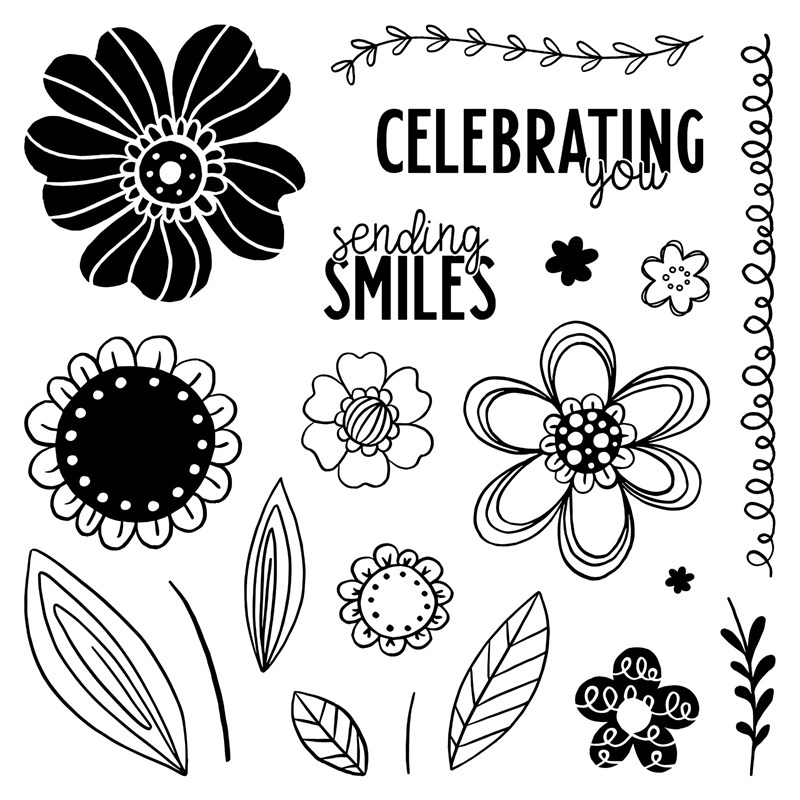 Finally, check out the nice detail of adding the Silver Sequin in the center of the camera lense.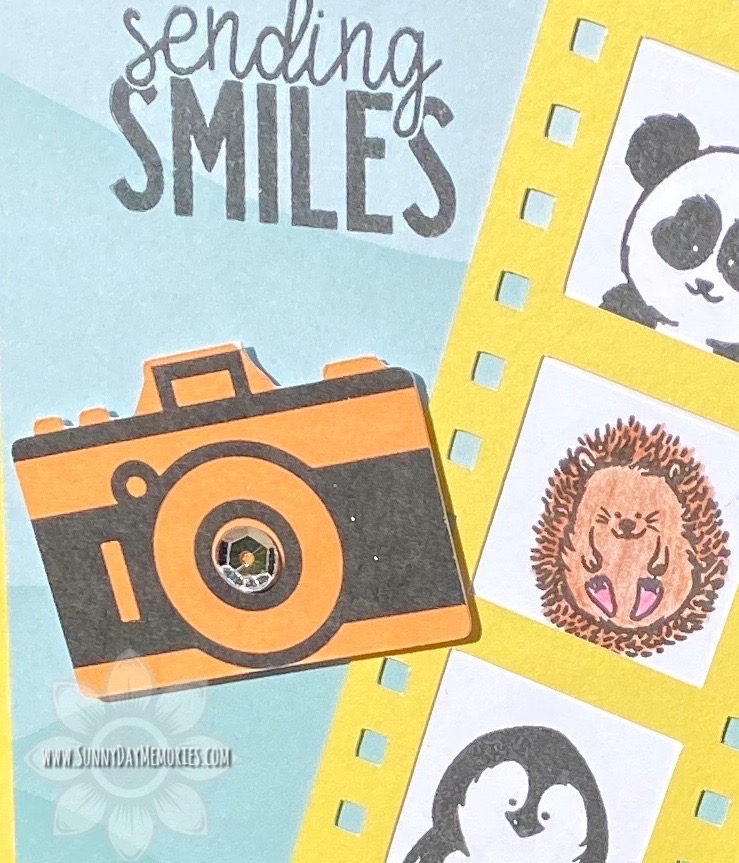 Clever, right?! Makes for a really nice detail. I think this Sending Smiles Little Buddies Card is so adorable and hope it brings a smile to your face, too!