Looking for some more versatility with your acrylic stamps?? Well, look no further! Here is a super simple trick that will help you get more "bang for your buck" with your stamps.
Start by stamping your image as usual.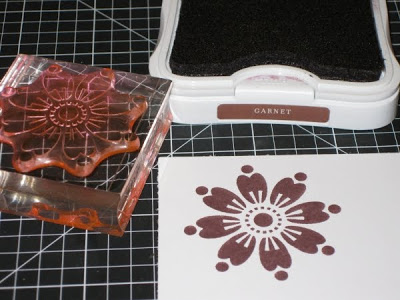 Then clean your stamp and flip it over on your block so that the flat surface is now exposed. Ink it up, stamp off on scratch paper and then stamp directly over your first image for a perfect shadow image.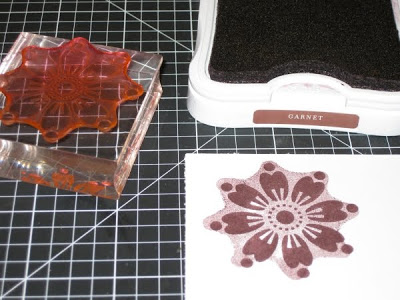 Beautiful, right?!?! Have fun with your new "trick".