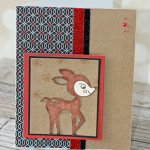 It's getting to be that exciting, fast-paced time of year!   Halloween is right around the corner, then before we know it Thanksgiving will be here and then Christmas will have come and gone in a blink of an eye!
It's hard to believe that it's less than 2 weeks until my annual Holiday Extravaganza Event (always a favorite–we sold out weeks before the RSVP deadline this year!)  But even more unimaginable is that it's time for my annual 12 Weeks of Christmas campaign.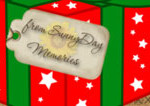 That's right, it's time for the 12 Weeks of Christmas!