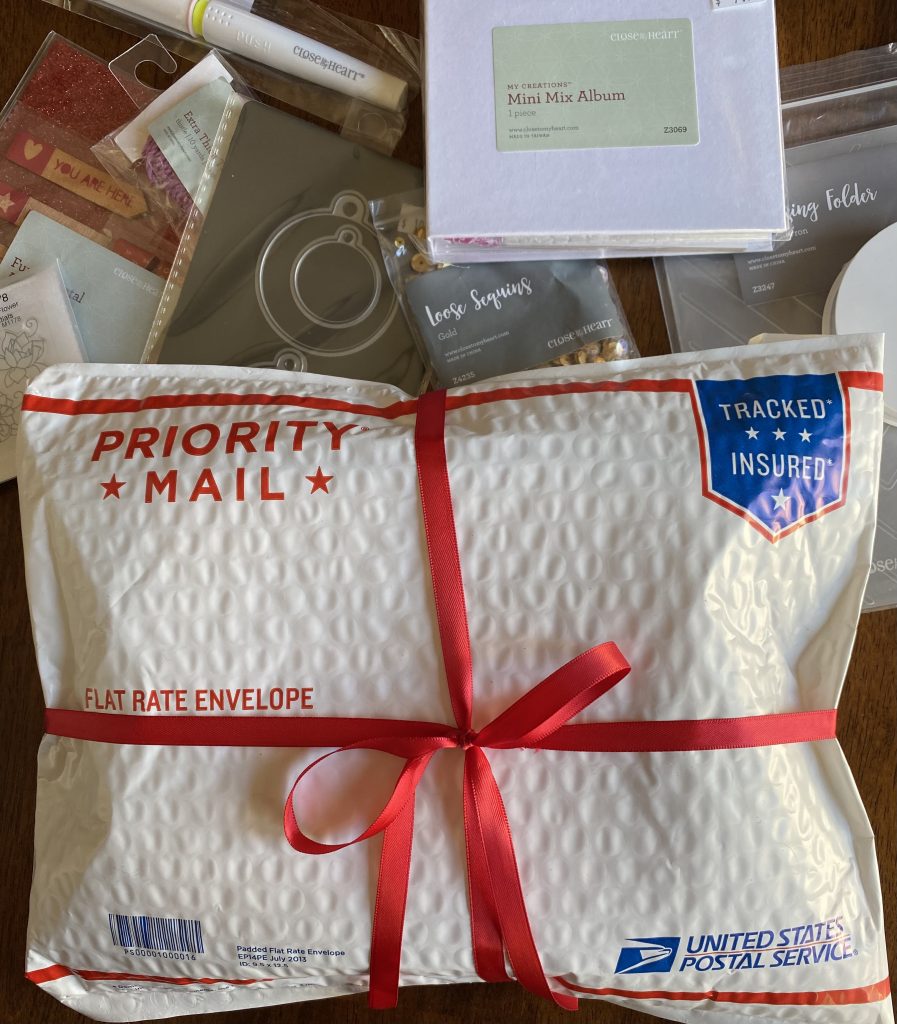 November is my anniversary month with Close To My Heart. I've been a Consultant with them for 18 years now on November 11th! That's cause for a celebration, right?
Do you love surprises? How about getting a GREAT deal on craft supplies? Maybe you'd like to gift yourself some wonderful new crafty items. Or perhaps you're looking to get your crafty friends some gifts. Either way, these Crafty Mystery Bags are sure to please. You'll save over 50% off on these gems. Your Crafty Mystery Bag could include stamps, stamps with dies, stand-alone dies, ribbons, sequins, gems, mini albums, Alcohol Markers, Shimmer Brushes, Flip Flaps and more. No two bags are identical. That's part of the fun. Ready for a surprise? What will YOU get?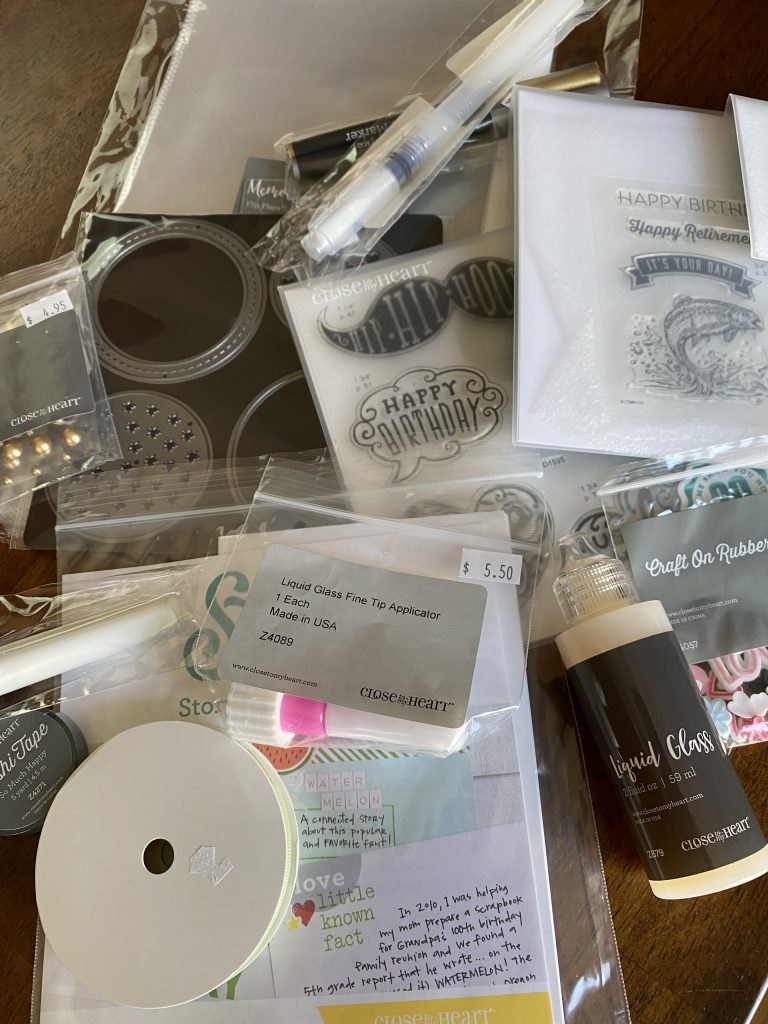 Supplies are limited.
$50 Crafty Mystery Bag (valued at $100+):