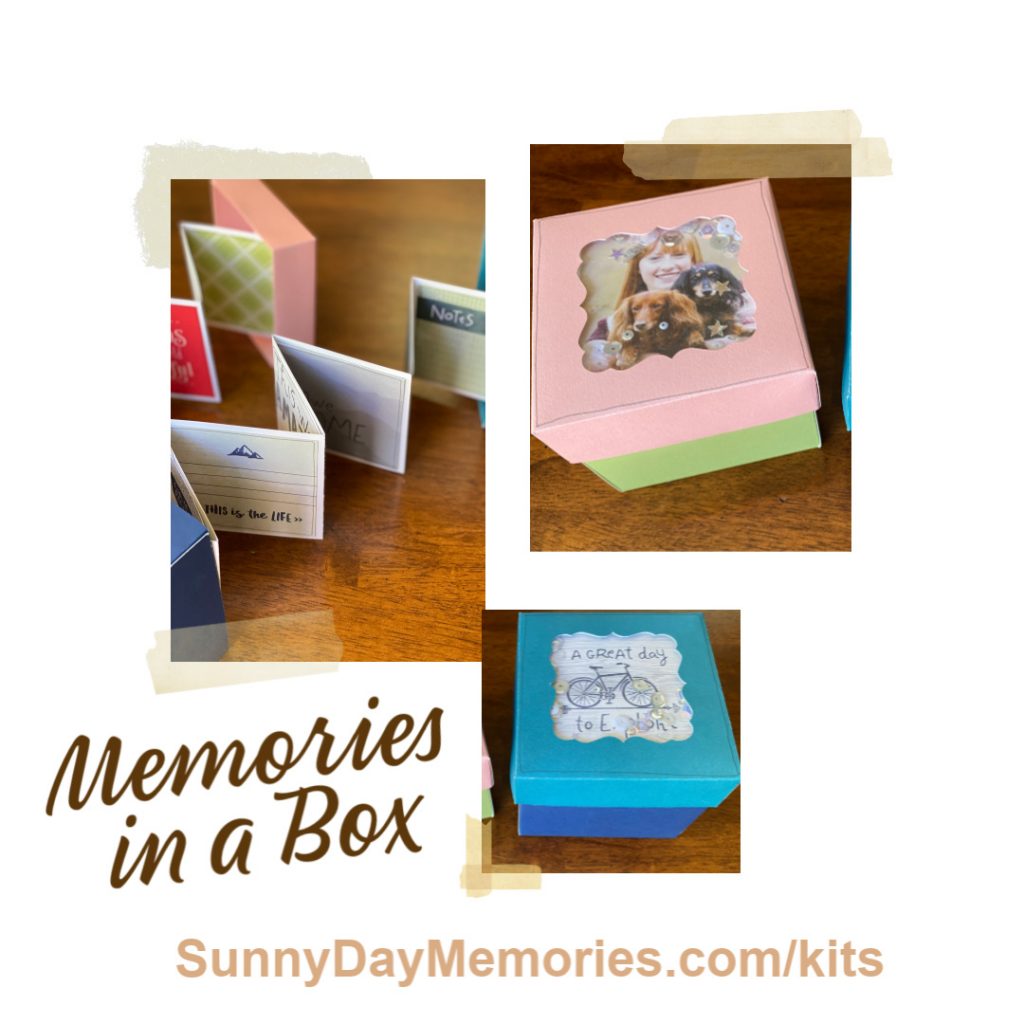 You've heard that you should get all those photos out of boxes and onto your pages (scrapbook layouts), right?  But why not put them into another box–one perfect for displaying those memories?  With celebrations such as graduation and Father's Day upon us, these would make a fantastic gift.  Here's what you'll get in your Basic Kit:
Pre-cut cardstock
Variety of patterned paper
Sequins
Acetate
If you'd like some additional supplies used on this project, you can get the Premium Kit:
Everything in the Basic Kit
3-D Foam Tape in 2 widths
Pewter Journaling Pen
You can also do an Extra Box Add-on Option to get multiple box supplies (say for example you want one of each or you need multiples of one of the styles.)
All prices include shipping to you.  Kits will be shipped via USPS Priority.