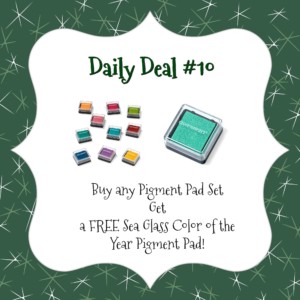 Today is Day #10 of my 12 Days of Close To My Heart Deals.  Are you ready for another great deal?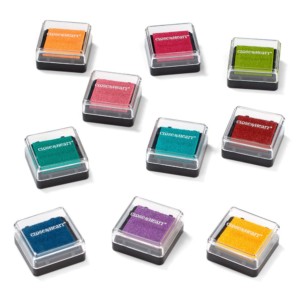 Today when you EMAIL ME with an order for any of our 4 color palettes of Pigment Pad Sets, you'll receive a FREE Sea Glass Pigment Pad–it's our gorgeous Color of the Year!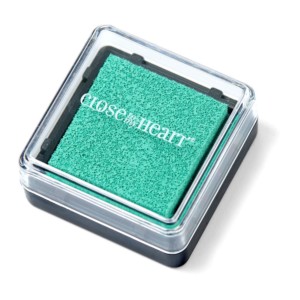 Pigment pads give you a nice rich color when you stamp and they are perfect for embossing, too!  Simply get some Clear Embossing Powder and then you're all set to emboss in any of our 40 exclusive colors.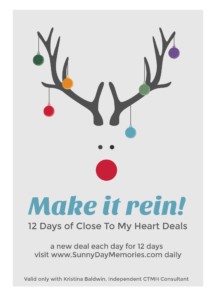 As a refresher, here is how the 12 Days of CTMH Deals will work:
Each day for 12 days straight, I will be offering an exclusive Close To My Heart deal that is only available that day and only available through me.
If you wish to take advantage of that deal, simply email me on the day the deal is active and let me know you want in on the deal.
I will be waiting until the final day to tally up everyone's orders.  This will allow you to not only save on shipping, but also have the opportunity to take advantage of as many deals as you like.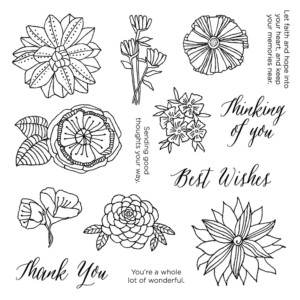 Additionally, you could also qualify for the December Stamp of the Month for only $5 if your subtotal reaches $50!  That's a pretty amazing holiday gift to yourself! =)
Don't forget, today is the only day you can receive a FREE Sea Glass Pigment Pad when you purchase any of our 4 Collections of Pigment Pad Sets from me during this special promotion.  Be sure to EMAIL ME before the day is over to get in on the deal.