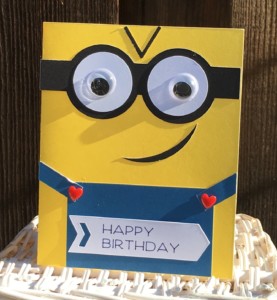 Today is my birthday.  I've been thinking that I'd like to share some birthday card inspiration as well as give YOU a gift in celebration of the day!  So let's start out with the card inspiration with some amazing birthday cards from some very creative ladies!  (I apologize for the shadows–was in a bit of a rush to snap the pics of these!)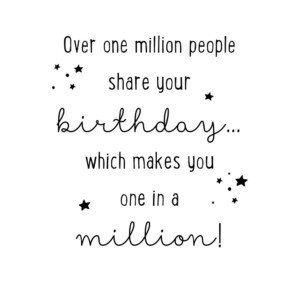 This first card from Debbi F. is super adorable, don't you think?  And the best part is she is doing a word play as she used our *NEW* One in a Million Stamp Set but crossed out "million" and replaced it with "minion."  Too cute!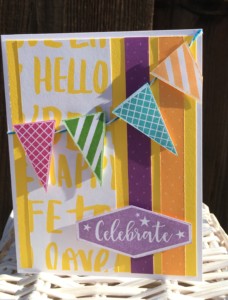 Next up is a cheerful card from Ramona C.  I love the bright colors she used–makes you feel happy just looking at it, right?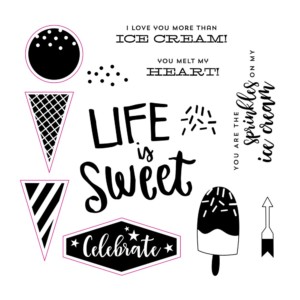 Plus, in true creative fashion, she used the ice cream cone images from the Sugar Rush Scrapbooking Stamp Set to create a fun pennant banner.  Clever!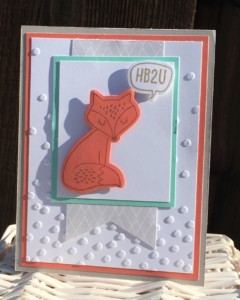 The final two I have to share with you are so fun because they are from the same stamp set–Some Kinda Wonderful Cardmaking Bundle–but with a little different twist to them.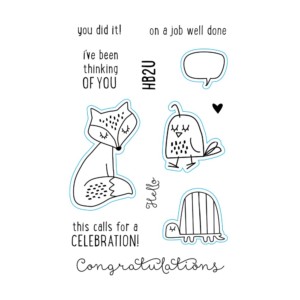 The fox card from Mary T. uses the stamp set with it's coordinating themed Some Kinda Wonderful Paper Pack.    Simple.  Clean.  Cute.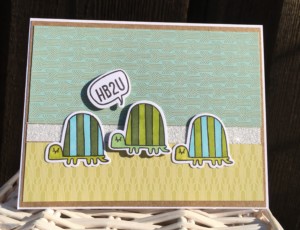 This next one from Betsy G. might just be my favorite–I absolutely LOVE these turtles!!  So adorable.
Now, onto the gift for you part!  If you place a CTMH order with me anytime before the end of this Friday, January 20th–any size order–I'll send you a little surprise! Who doesn't enjoy receiving some "happy mail?!"
To claim your surprise gift, visit MY ONLINE CTMH STORE and check some items off your wish list!