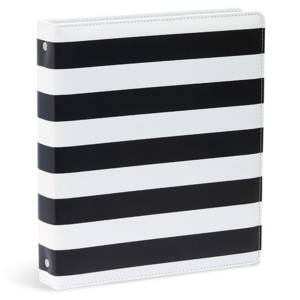 Today we are going to visit the idea of personalizing your scrapbook album through the use of a couple of easy tricks.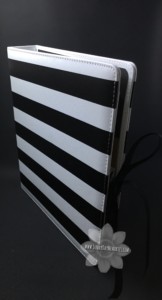 First, if you are making a mini album or even a full-size album as a gift, a nice touch is to add ribbon ties to it (note: I recommend using Liquid Glass to adhere the ribbon to the inside covers of the album.)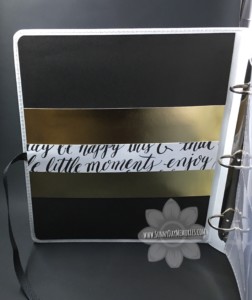 Second, why not decorate the inside covers with some pretty coordinating papers for a really complete look.  This also helps hide the mechanics of the ribbon ties!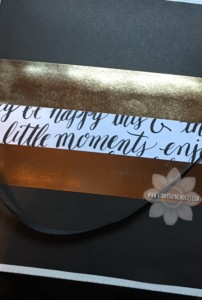 For this particular one, I used the beautiful Uptown Fundamentals Collection and layered the papers to line the inside of the album–both the front and back covers.
These 2 tricks–while super simple–add a really nice touch.  Give it a try next time you want to give a gift of a scrapbook or even to take your own scrapbook album up a notch!