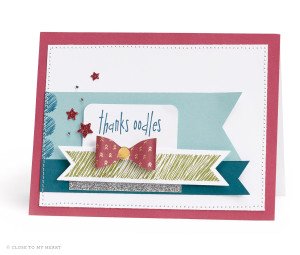 This past Saturday, we held our Annual Crazy for Cards Event.  This event is a wonderful way to get exposure to many different styles of cards, techniques and fold styles.  This year we created 9 different standard sized cards along with 9 mini cards.
We had 3 instructors who each designed 4 projects and 34 ladies registered.  It was an all day extravaganza of card making FUN!
Here are the projects we did: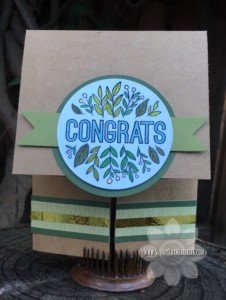 Card #1
This is a Double Dutch Fold Card which focused on embossing and coloring with alcohol markers.  I love how the embossed look not only gives more dimension, but also helps you stay in the lines easier when coloring. =) And you just can't go wrong with our Foil Tape!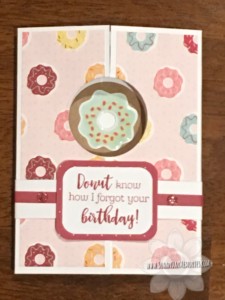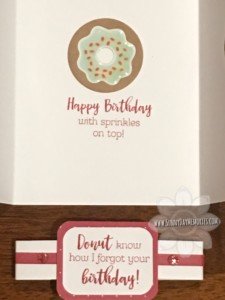 Card #2
This card focused on using our Sugar Rush Thin Cuts to not only cut out the donut and it's coordinating glaze/sprinkles, but also the window for the card base.  I love how beautiful the Sugar Rush Dots are–so much sparkle to them!