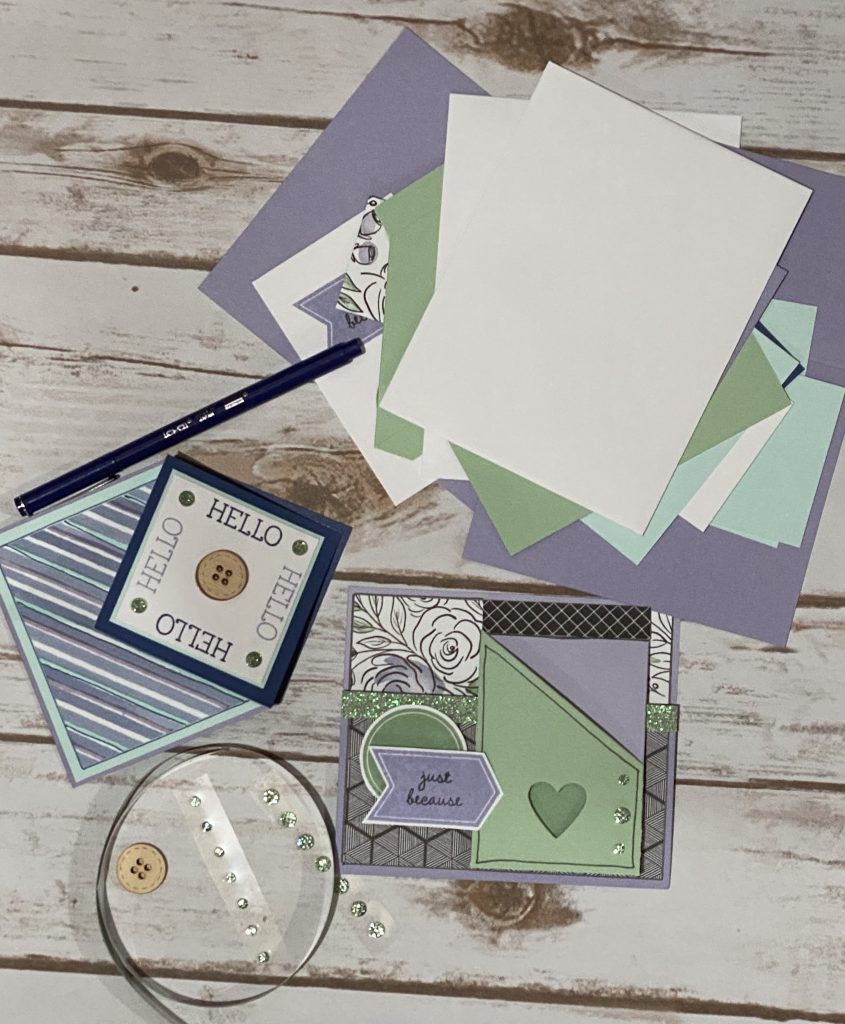 Learn to create 2 different unique Fun Fold Cards that are perfect for using on any day or any occasion. Plus, you'll learn a couple of easy tricks & techniques that you can add to future projects, too.
You can join us for the LIVE DEMO on Facebook with the One of a Kind Virtual Event on Saturday, February 5th. Click HERE to join all the fun.
EVERYDAY FUN FOLD BASIC CARD KIT: $19.95
2 card bases & envelopes
Pre-cut cardstock & patterned papers*
Stamped pieces
Julep Glitter Gems*
Julep Shimmer Trim*
Wooden Button
Navy LePen
Instructions
Shipping to your home
(*exclusive product that is not available for sale)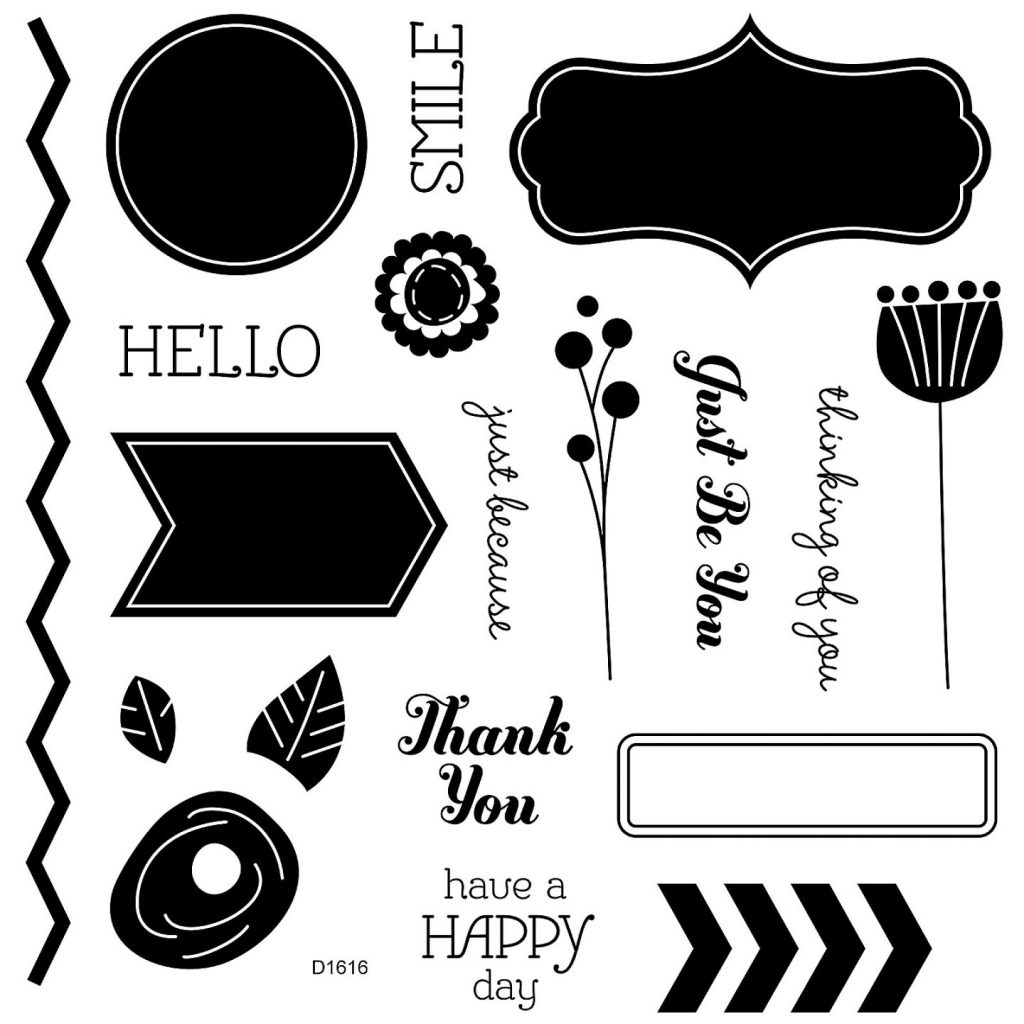 Want to have this exclusive stamp set used for this kit? Add-on the stamp set for only $10 (retail value of $18.95!) with the Best Kit Option. Limited number available.
**To put the kit together as shown, you'll also need a lavender and turquoise marker. I used the Dusty Purple and Green Turquoise TriBlend Markers. You can add both markers to your kit for only $15.**
Want it all? Everyday Fun Fold Best Card Kit: $44.95 (limited quantities)
Basic Kit
Exclusive Have a Happy Day Stamp Set
Dusty Purple TriBlend Marker
Green Turquoise TriBlend Marker