Today the first holiday project tutorial of my 12 Weeks of Christmas was sent out to my mailing list subscribers.  Not only did it showcase a fun watercolor technique, but it also had a fun fold to the design as well.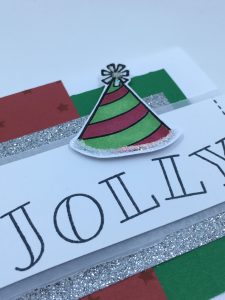 If you're not on my mailing list and you missed out, you have 2 options.
You can still sign up for my mailing list and receive all the projects for Week 2 – 12.  Simply click the yellow button in the upper right-hand corner of my site and fill it out.
You can purchase the complete 12 Week Tutorial Guide and have instructions for all 12 projects right away!  Not only will you receive the instructions, a project photo, a supply list but you'll also get additional process photos to help guide you through the creation process.  Right now you can enjoy the Early Bird Pricing of only $12.95.   You can purchase the complete 12 Weeks of Christmas Tutorial Guide HERE.
No matter what you choose, you're sure to love this year's assortment of holiday project tutorials!