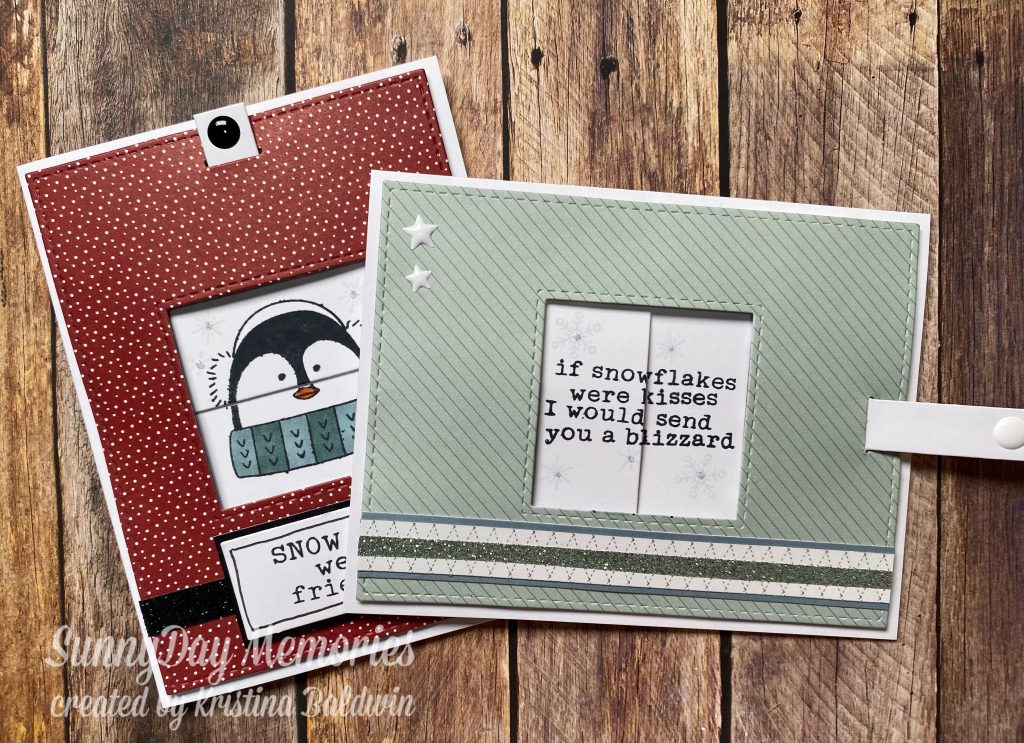 Ready to learn how to create Magic Slider Cards? Using die-cuts from Close To My Heart's *NEW* Card Front Slider Window Thin Cuts we'll create 2 magical cards. Each card features 2 images that magically appear simply by pulling on the pull tab. It gives you twice the fun!
Because of the nature of how these cards are created, kits will not come stamped for you. You can use stamp images from your stash or add-on the If Snowflakes Were Kisses Stamp Set that I've used. I will be including an exclusive Hugs stamp set that will be used on one of the cards.
You can join us for the LIVE DEMO on Facebook with the One of a Kind Virtual Event on November 26th. Click HERE to join all the fun.
Basic Magic Slider Cards Kit: $24.95
2 Card Bases + Envelopes
Pre-cut papers
Black & Seabrook Shimmer Trim
1 Sheet of Black & White Dots
1 Sheet Large Thin 3-D Foam Dots
1 Sheet Small 3-D Foam Dots
Exclusive Hugs Stamp Set
Instructions
Shipping to your home
OR choose from 3 additional kit options:
Basic Kit + Card Front Slider Window Die Set: $60.95
Basic Kit + If Snowflakes Were Kisses Stamp Set: $48.95
Basic Kit + If Snowflakes Were Kisses Stamp Set + Card Front Slider Window Die Set: $84.95