We know that for many, crafting is a social activity. During these days where we're all more limited in our ability to get together, you may be discovering new ways of connecting with others. As you master the art of group video chats, one thing that could help you feel even more connected with your crafting buddies is working on the same projects as each other—and our scrapbooking and cardmaking workshop kits are the ideal candidates!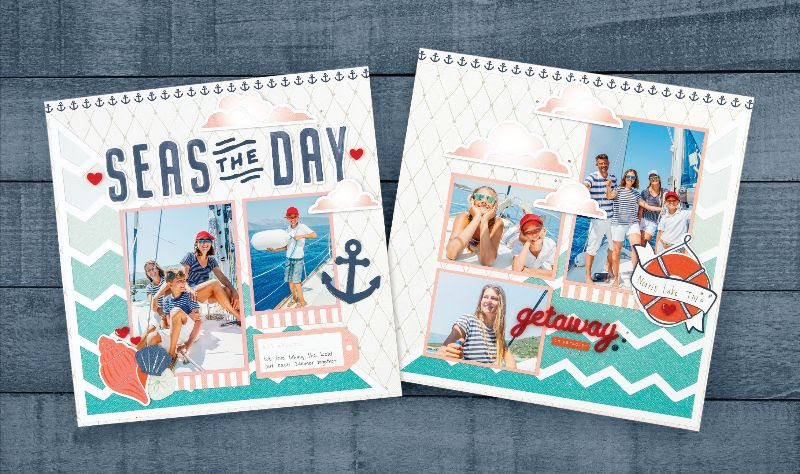 Each of our exclusive paper collections features unique scrapbooking and cardmaking workshop kits that offer hours of creative time. These kits include step-by-step instructions that you can follow on your own or as part of a group to create beautiful artwork like the pages from the Seas the Day scrapbooking workshop shown above. By connecting up with your best crafting buddies for all or part of the creative process, you can still enjoy the social dimension of the crafting process!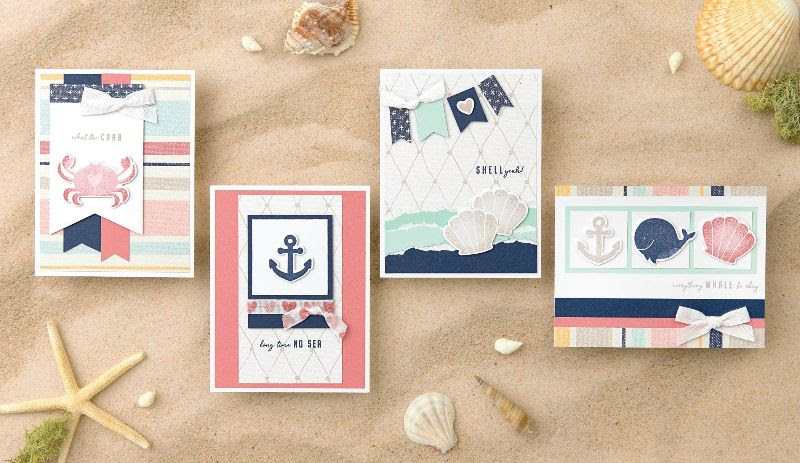 Our cardmaking workshop kits feature exclusive stamp sets and Thin Cuts dies designed to make irresistible cards like these ones from the Seas the Day cardmaking workshop. While creating the cards, you'll also learn a fun artwork technique that you can try out on other projects, too.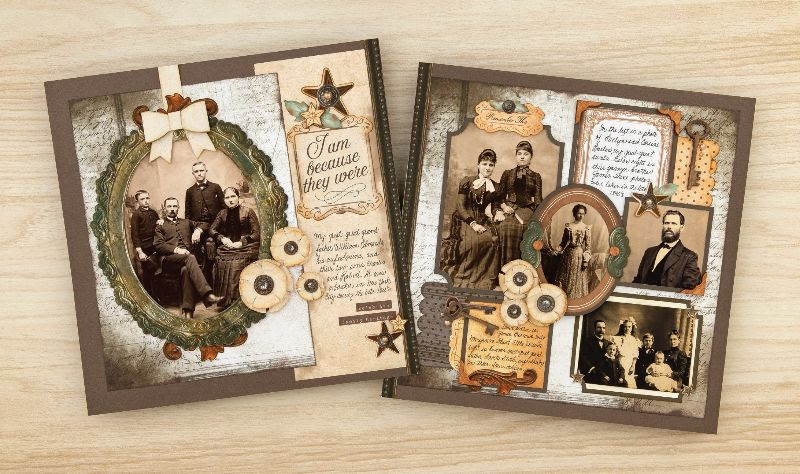 Our scrapbooking workshop kits also teach artwork techniques that you can use to add some more wow to your pages—but the biggest wow factor comes from the exclusive die-cuts that make it easy to add large design elements to your scrapbook layouts. Above is just one of three unique two-page layouts that you will create as part of the Yesterday & Today scrapbooking workshop.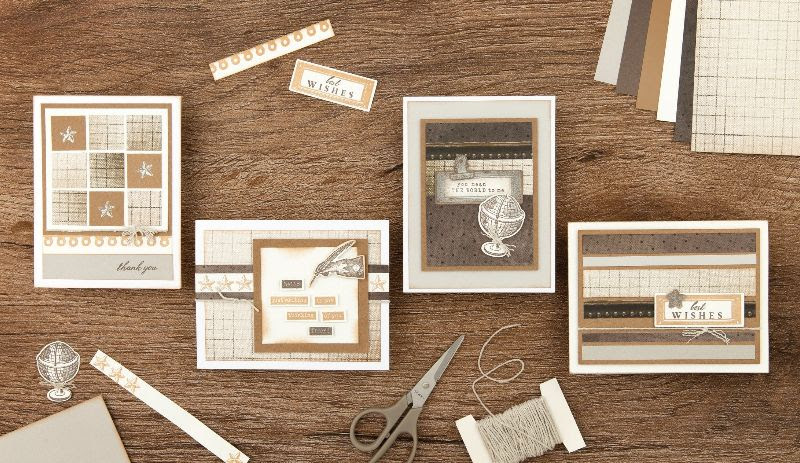 As you enjoy the creative process, whether on your own or while connected with others, you will end up with magnificent, completed craft projects that you can share with others. For instance, once you've completed the cards from the Yesterday & Today Cardmaking Workshop shown here, you can then use them to make additional connections with other friends, family members, and acquaintances you haven't been able to visit with lately.
You can find all of these amazing kits on my ONLINE CTMH STORE.  Stay safe.  Stay healthy.  Stay crafty.