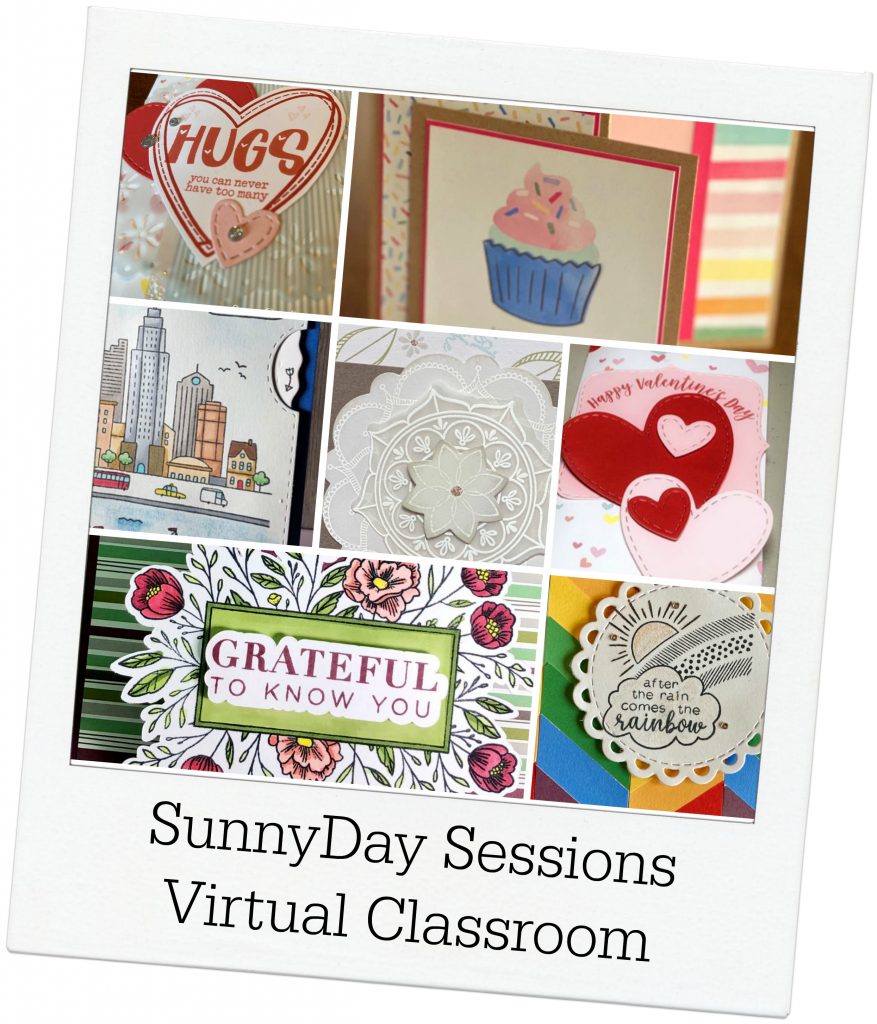 We all are spending a little more time at home these days with the coronavirus/COVID-19 situation.  As crafters, we've been preparing for this day.  If you're like me, you have tons of supplies just waiting to be used.  Now is the perfect time to look through that stash of craft supplies and put them to good use!  And we want to help you do that!
In January, my sister-in-law and I launched our *NEW* Virtual Classroom/Craft Community called SunnyDay Sessions with the Baldwins.  We offered an amazing introductory price to join for only $4.95 through the month of January.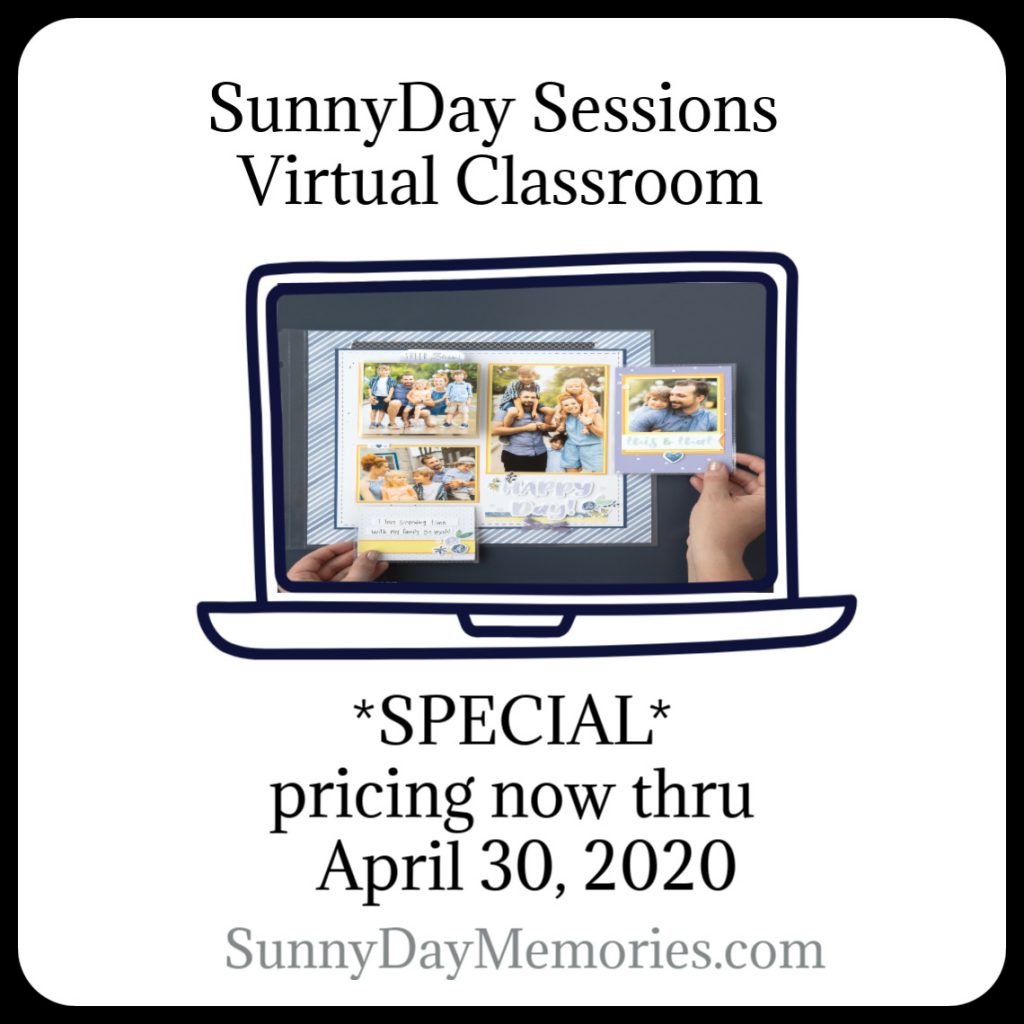 Well, I'm so pleased to announce that we've decided to offer that special pricing again in light of the current environment upon us.  Now more than ever, we need to find ways to socialize, interact and continue to learn new techniques and find inspiration for projects.
I hope you'll join us!  You can find answers to our FAQs HERE.  And if you still have questions, feel free to EMAIL ME and I'd be happy to help you out.