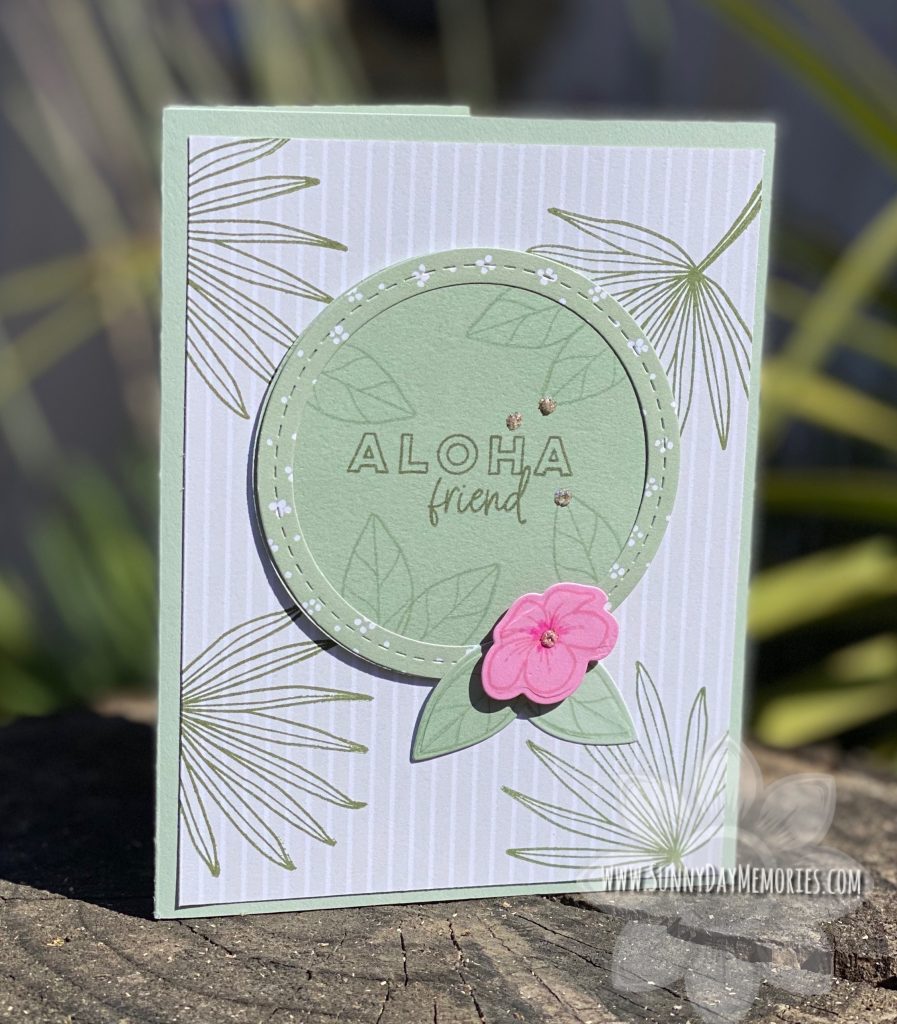 Today we're going to experience a virtual vacation with this handmade card I received from Robin Charvet. The timing couldn't be more perfect to receive a card like this with so many summer activities being cancelled. If you're like me, you're longing for the ability to take a vacation!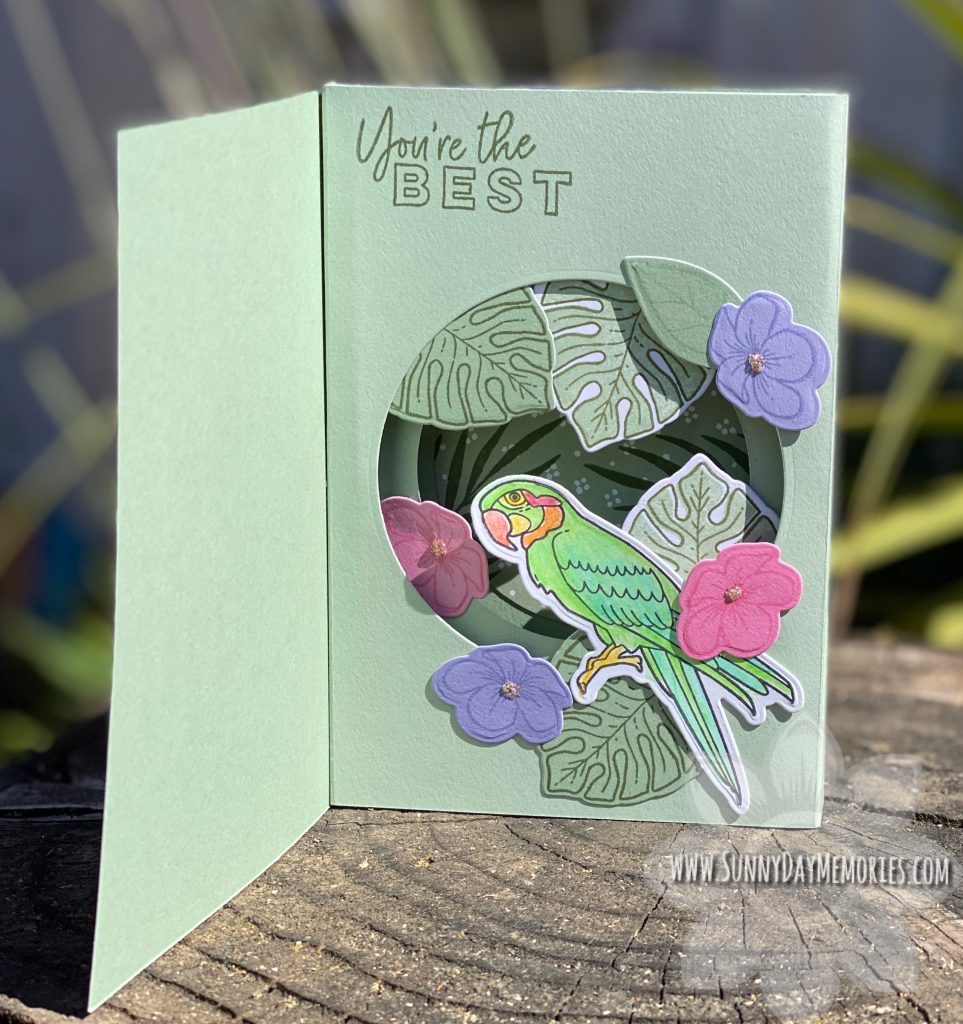 When you open the card–that's exactly what you get–a little escape. A virtual vacation to a tropical island filled with big palm leaves and beautiful tropical flowers. It's an amazing card.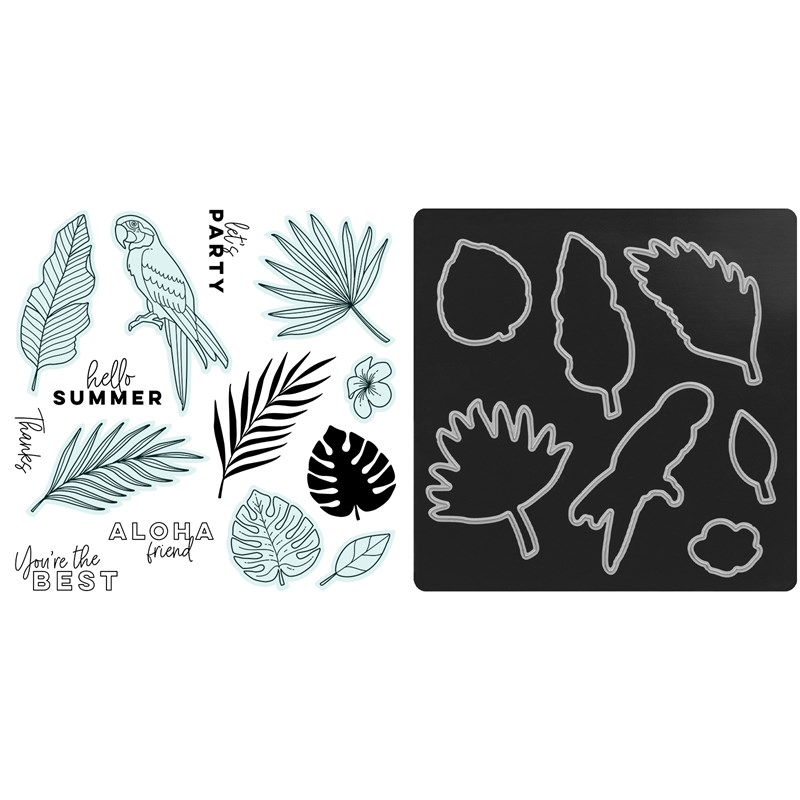 The card was created using the *NEW* Palm Paradise Stamp Set + Thin Cuts Dies (or you can just get the Palm Paradise Stamp Set alone, too.) The bulk of the card is created with Sage Cardstock. In addition, the patterned paper for the focal point is Sage from our *NEW* Mix-in Paper Collection. Isn't it such a pretty, soft color? The tropical flowers are in Pixie and Wisteria. Most importantly to note though is that with our 2-toned cardstock you can get twice the bang as you can see with the flowers.
Additionally, she used Watercolor Pencils and a Waterbrush to color in the parrot. And for a little bit of sparkle, you'll find Glisten Stickles in the center of each flower. I love Glisten Stickles. I feel like it's a universal one because it accents nicely with all colors!
Whether visiting a tropical island or going on a campout is your idea of escaping, you can definitely achieve that feel through a card. So if you're in need of a virtual vacation or you know someone who is, make a handmade card!