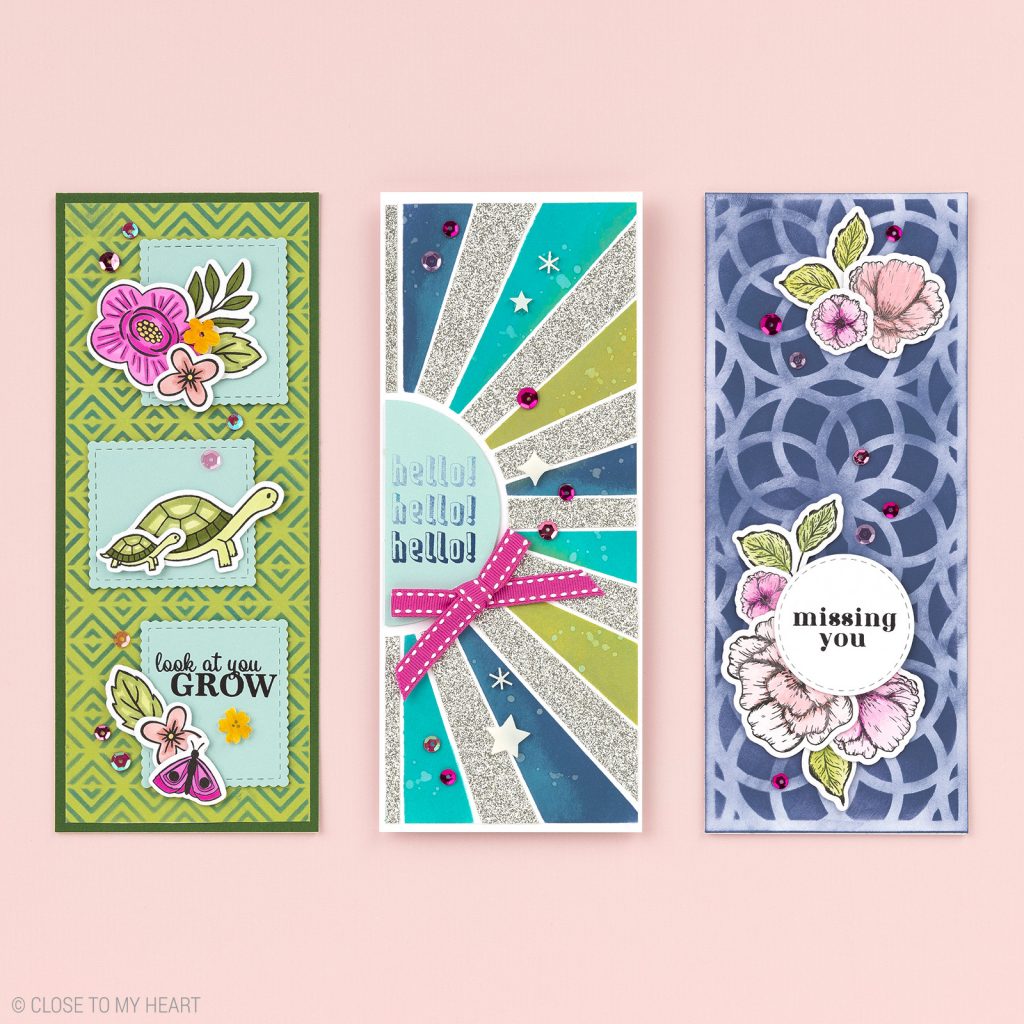 Today I have an exclusive gift for YOU! Well, not just for today. It's through Monday, February 28th.
I'm currently away enjoying the Hawaii Incentive Trip that YOU helped me earn. Since I won't be available to answer questions, ship out kits, etc. like I normally would, I wanted to do something to make up for that. So as an extra special thank you for orders placed while I'm away I'm offering an exclusive gift for online orders of $40 or more* now through Monday, February 28th.
There are 3 exclusive Slimline Stencils. You can earn one, two or all three! Stencils will be chosen randomly (unless you qualify for all 3!) I'll be shipping you your stencil separate from your order. While these are Slimline Stencils and the samples you see above are all Slimline Cards–you do NOT have to create Slimline Cards with them. You could use them for standard cards, mini cards, layouts, home decor projects–you get the idea. 🙂
So to recap…
Spend $40+ = 1 stencil
Spend $80+ = 2 stencils
Spend $120+ = ALL 3 stencils
*Dollar amounts are subtotals after any VIP Credits have been used/applied and before tax and shipping have been added.
Stencils are so fun to use when crafting. They seemed like the perfect gift to give. Plus, these are not a regular item that you can purchase so they are a little extra special. Which makes them even more perfect!
Need some inspiration on how to use the stencils? I did a video showing off some fun techniques using our Card Front Stencils. These same techniques hold true no matter what size stencil you are using!
You can shop MY ONLINE SHOP now through Monday. Ready to earn an exclusive gift for you?