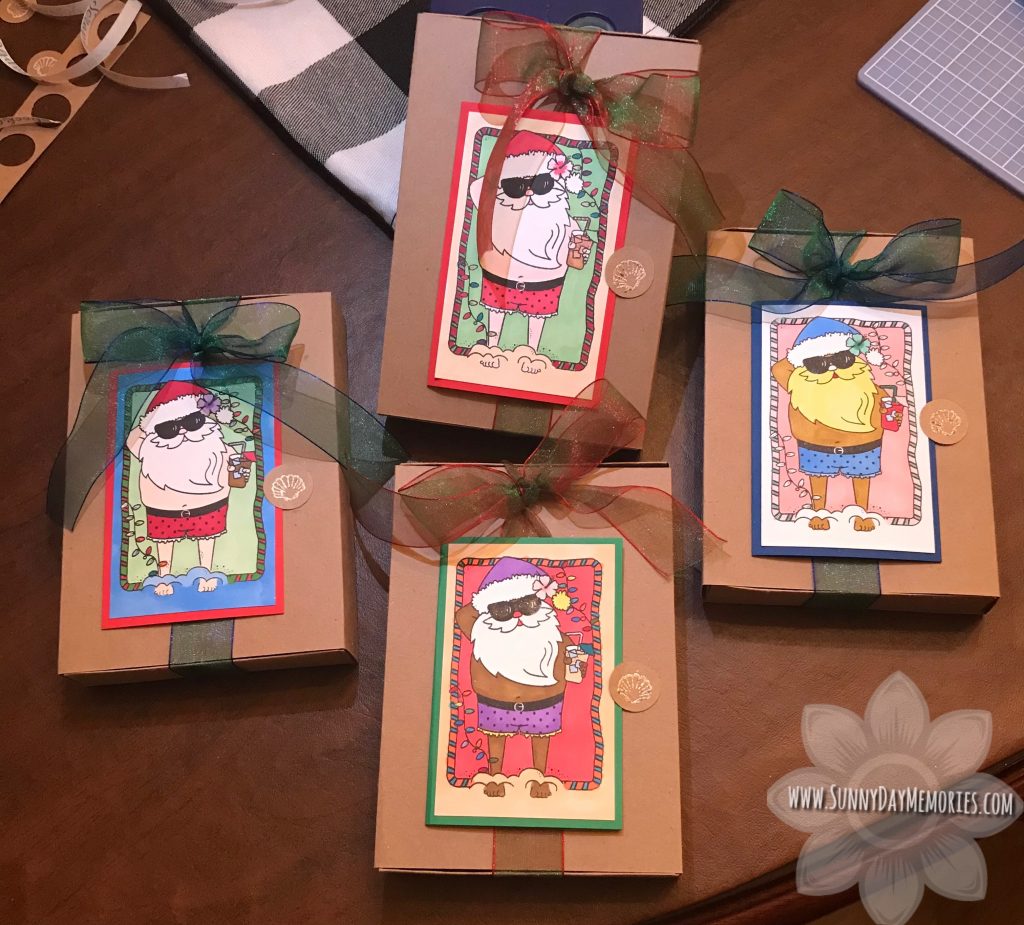 A few days ago my friend, Melody Fielder Wong, shared these adorable Beachside Greetings Gift Box with Card projects her and her son have been creating. Aren't they fabulous? You might remember that I shared a similar project last week HERE. I love that she used it as inspiration to create these! They even did a little touch of stamping on the inside of the box just as I did (always adds a nice touch!)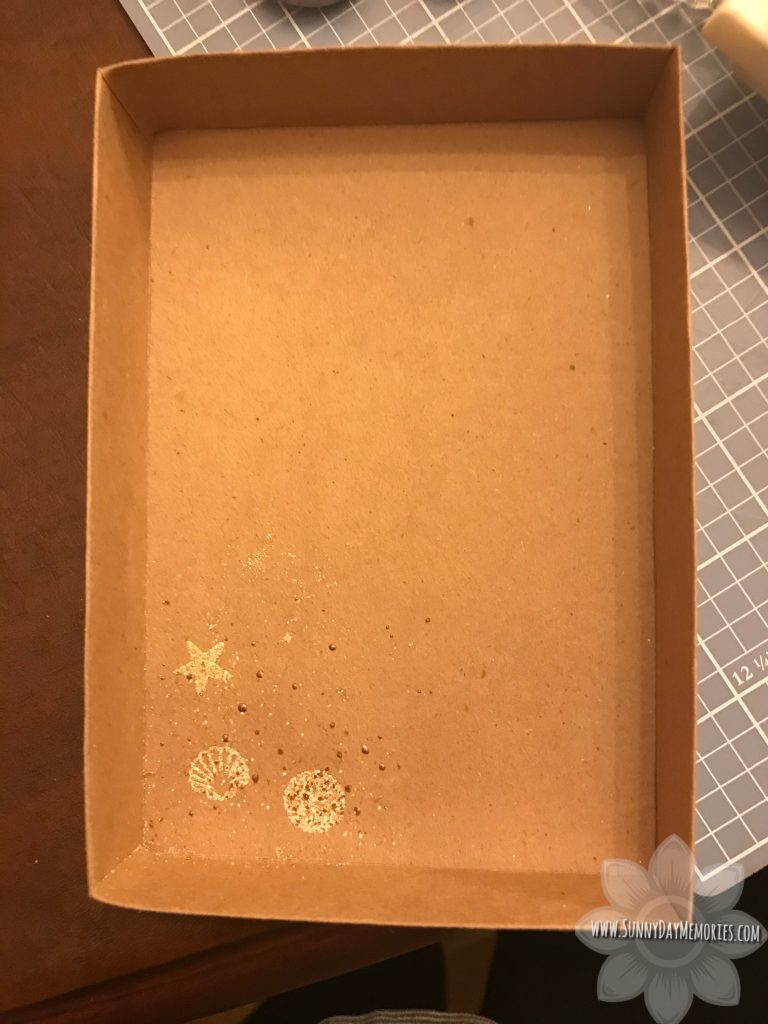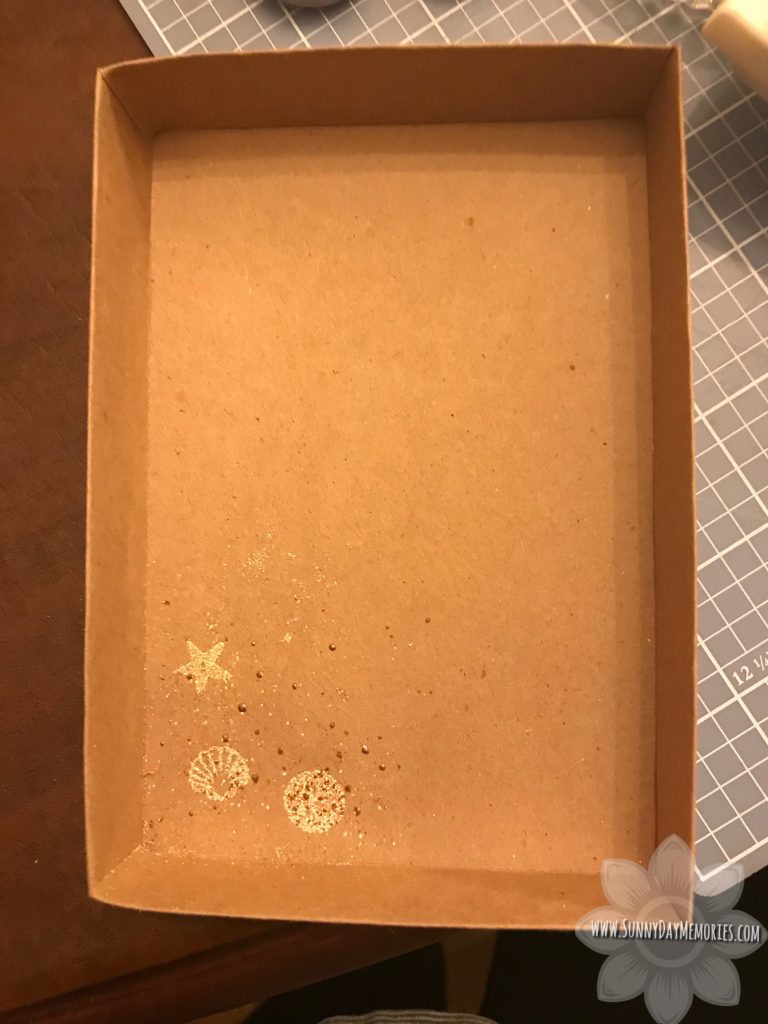 It's always such an incredible feeling when you inspire others and see them take that inspiration and make it their own. That's exactly what Melody and Benjamin did! I love how they incorporated a card on the top of the box. So now in one little package you have a gift, the box and a card. So awesome, right?!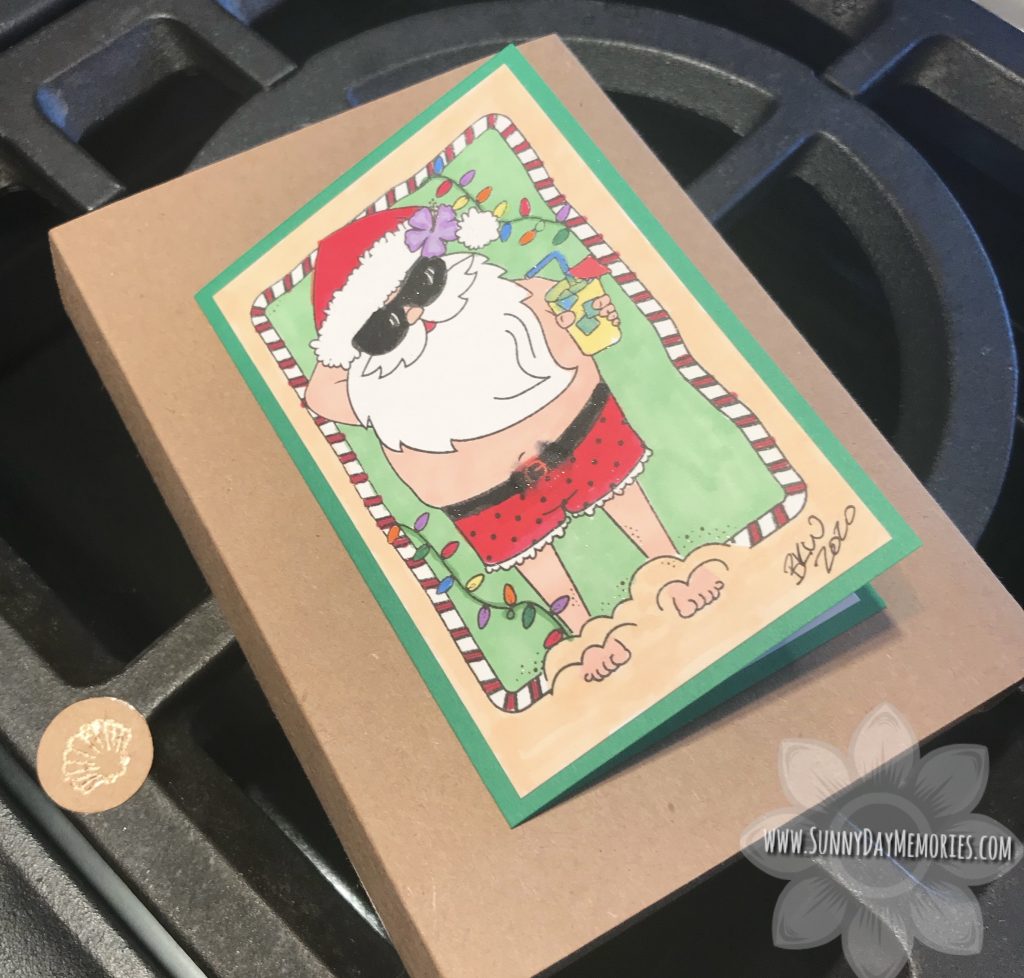 See that little shell off to the side? That's what they used to keep the card closed. It becomes a little tab that allows the card to be opened but also keeps it shut, too.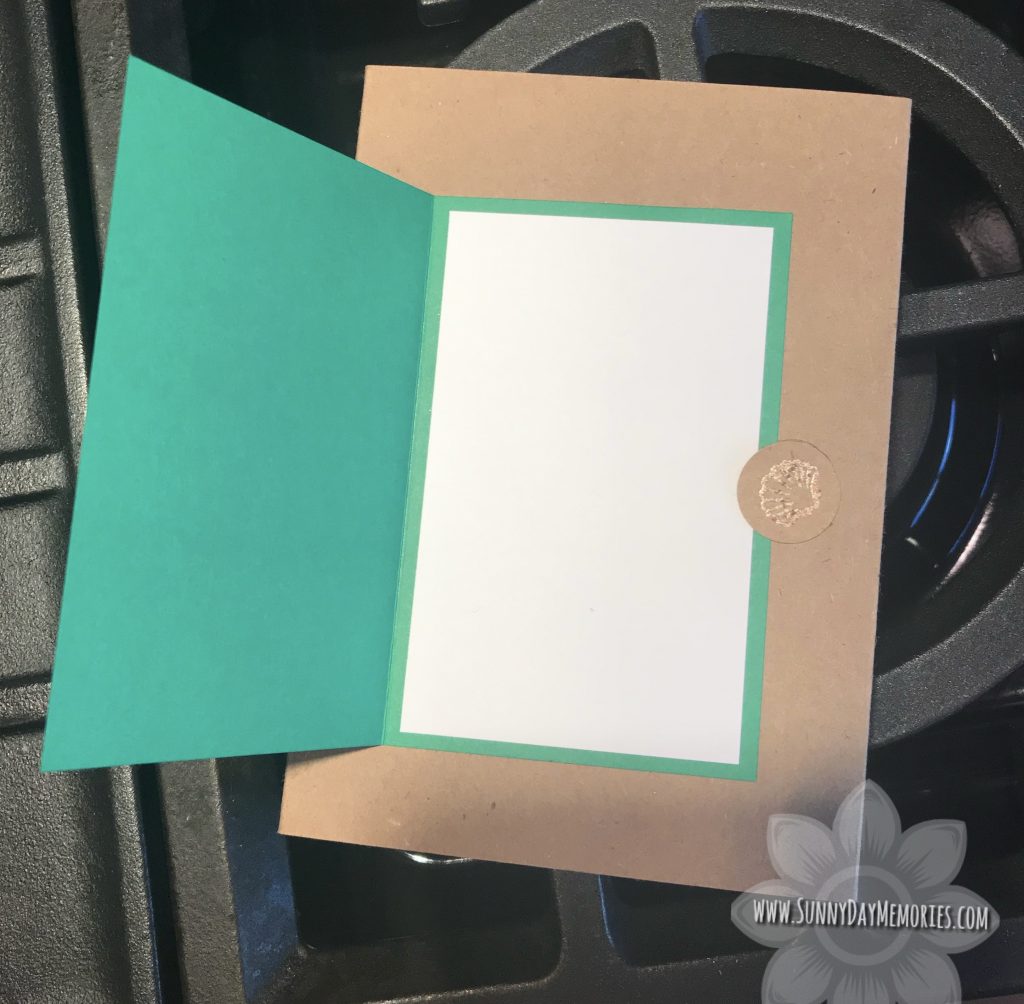 Here's what she had to say about the construction of this…
The ribbon is not attached–it slides under the card. We laid the ribbon in place and then adhered the card in place. The shell tab is a 3/4″ circle glued on one side to hold the card closed.
Such a clever way to put it all together! This project is definitely making me reconsider getting the Beachside Greetings Stamp Set. I initially thought the stamp set was cute when I saw it-especially if you live somewhere warm without snow (which I do now living in California!) But I guess all my years growing up in the midwest with snow during the holidays has cemented the feeling and belief of needing snow with Santa! Santa sure is cute sitting with his toes in the sand, though!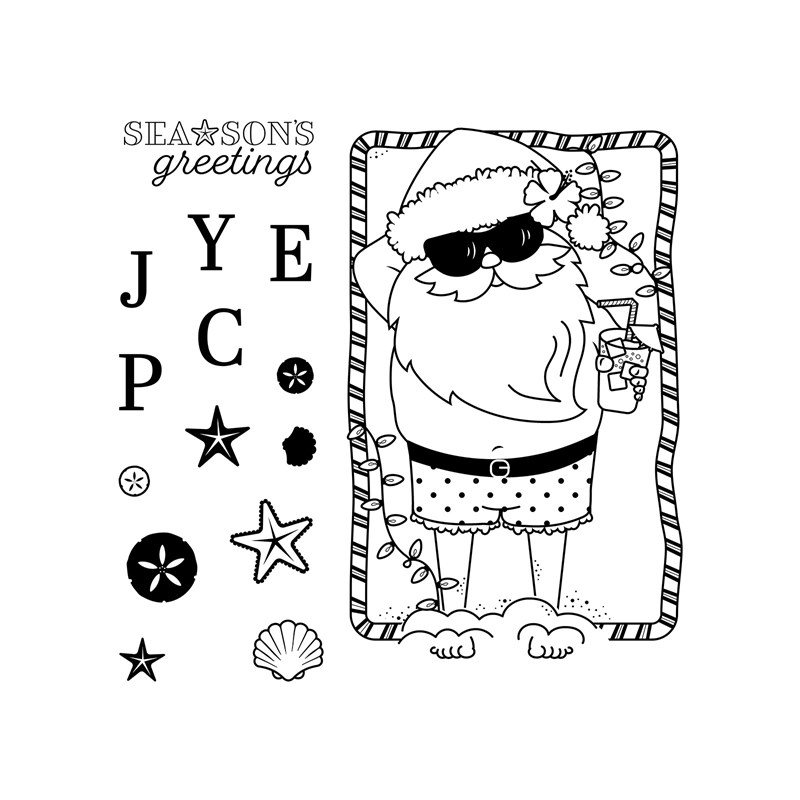 A big thanks to Melody and Benjamin for allowing me to share these adorable projects with you today. I sure hope you are just as inspired as I am by the Beachside Greetings Gift Box with Card they made.