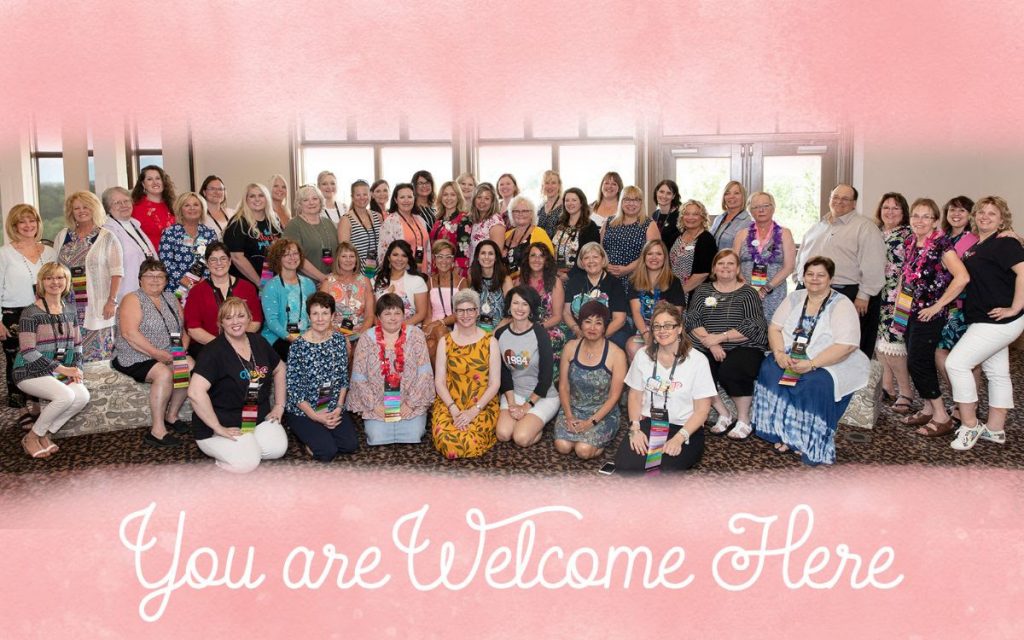 A wonderful special for you–now through June 30.
We love our Close To My Heart family, and we're always happy to welcome new Makers into our crafting community! With this in mind, we are extending a special invitation to everyone who is looking for opportunities to save money on their hobbies and interests, or even to bring in additional income.

Through June 30, new Makers can sign up for just $25, all while receiving $25 back in CTMH Cash! With this CTMH Cash bonus, it's almost like you're signing up absolutely FREE!
"Choose a job you love, and you will never have to work a day in your life." – Confucious
So you're considering becoming a CLOSE TO MY HEART CONSULTANT. Or as we're now called MAKERS–because that's what we do, right? We make beautiful, meaningful things! I love being a part of the Close To My Heart family! It's one of the best decisions I ever made, and I want to invite you to join my Team and get in on the fun! But before you do I'm sure you have lots of questions. Here are the answers to the most frequently asked questions.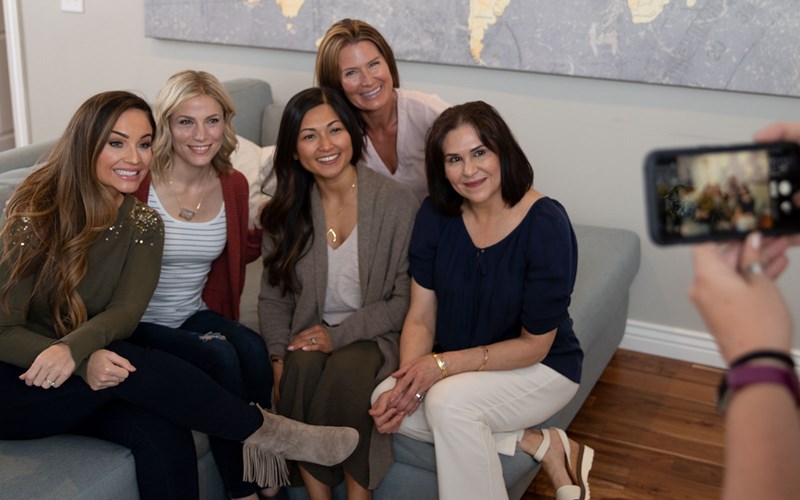 Honestly, when I signed up to be a Consultant for CTMH, I didn't do any research or really investigate what I was getting myself into. I just knew I loved the product and wanted to get a discount!
Luckily, it all worked out really well for me–even for just sort of falling into it. But after 15 years of being a Consultant/Maker, I've realized several things that should be considered when deciding on whether or not to become a CTMH Maker. So I'm going to try and provide you with basic information about becoming a Maker (all those questions that everyone always asks!) as well as some things you should think about or consider as you make your decision.
THE BASICS
Question: How much does it cost to "sign up?"
Answer: Signing up as a Maker costs just $50 plus tax. When you sign up, you will receive $25 in CTMH Cash to use for ordering your own start-up products. You'll also be able to order a FREE Business Basics Bundle containing a variety of business supplies to help you get your business started.
Question: Is there a sales requirement?
Answer: To remain an active Maker you must submit $300 in sales per calendar quarter. You are not required to meet the sales requirements during your first quarter; this is considered a grace period to allow you additional time to get your business up and running. The first quarter you would be required to meet the minimum sales requirements is the next quarter after you sign up.
Question: Can I be a hobbyist? And if so, is there a different sales requirement?
Answer: Absolutely! To give you the best opportunity with your new adventure you'll start out as a Consultant earning all the perks that offers. If you are unable to meet the $300/quarter goal, you'll automatically become a "Preferred Member."
A Preferred Member has minimum sales of at least $100 during every calendar quarter to remain a Preferred Member. At this level, you'll receive a 10% discount/commission with your sales. It is possible to toggle between the 2 levels as your sales ebb and flow.
Question: What is a calendar quarter?
Answer: Our calendar quarters are a period of three consecutive months, beginning in January. There are four quarters per year, as follows:
Quarter 1: January – March
Quarter 2: April – June
Quarter 3: July – September
Quarter 4: October – December
Question: What is the commission/discount rate?
Answer: As an active Maker you will receive an immediate 25% commission/discount + depending on your monthly sales, you'll also receive CTMH Cash (up to $75 to spend on product) and if your sales are high enough you'll also receive an additional commission of up to 20%.

Question: Do I need to keep an inventory of product on hand?
Answer: Not at all. We recommend ordering products as you and your customers need them, rather than investing lots of money up front. This means you can begin a home-based business for very little start-up cost! It's one of the most affordable business models in the world.
Question: Do I have to build a business?
Answer: You have the opportunity to build any size of business you choose, but you don't have to either. Many Makers buy the products at a discount for their personal use. You are welcome to simply enjoy the discount, or choose to earn income by selling to friends and family. It's completely up to you!
Question: What training is available to new Makers?
Answer:
Close To My Heart offers all the training you will need! The following resources will be at your fingertips:
Business videos to teach you what you need to know
Product videos to keep you updated on all the latest products
Training courses to teach you how to run your business
Maker Facebook groups for artwork inspiration and community building
Free, pre-designed projects and workshops you can use to create beautiful layouts and cards
Between the Home Office resources, your Team's resources, and our incredible community of Makers, you will always find the help you need.
Question: Does Close To My Heart offer events?
Answer: Absolutely! They host a fabulous annual Convention which is full of product reveals, artwork inspiration and business training. They also offer an assortment of local events, leadership meetings, Album Retreats, and more. In addition to these incredible events, you also have the opportunity to earn our awesome annual incentive trip for you and a guest—FREE!
Question: How much does it cost to have a website?
Answer: Every Consultant is given a personal website free of charge! So awesome, right?!? This is a professionally designed and maintained e-commerce site that is a terrific benefit of being a Maker with Close To My Heart. Your friends and customers can place orders through your website 24 hours a day, and their orders will be shipped directly to their home. And the best news is that you earn commission on these orders. It's that easy!
Question: Can I accept credit card payments for orders from customers? What fees will I incur?
Answer: On orders placed through your FREE Maker website, customers can use Visa, MasterCard, or Discover to pay for their orders. There is no charge for you to accept these payment forms. Additionally, you can accept these same credit cards as payment for orders you enter through our normal Order Entry system. Again, there is absolutely no charge for you to do so!
Question: How do I sign up to become a Close To My Heart Maker?
Answer: Go to MY WEBSITE to sign up. It's quick and easy—it takes less than five minutes. Click the link and it will take you directly to the application process.
Once you sign up, you will receive an email notification as soon as your application is processed.
Question: Which credit cards do you accept as payment for my enrollment?
Answer: Close To My Heart accepts Visa, MasterCard and Discover. They have a secure, encrypted website to keep your private data safe.
OTHER CONSIDERATIONS
Now I realize that this might not be the best analogy to use, but when considering about whether or not to become a Consultant for any company, you should treat it like buying a car. You wouldn't purchase a car without test driving it first, would you? The same is true for starting your own CTMH business. When you sign up to be a Maker, you have what is called an "upline." This should be your "go-to" person. The one who answers your questions, cheers for you during accomplishments, helps you when you need it, etc.–you get the idea, right?
What most people don't think about, is how much they will rely on this person. You should speak with the person you are considering signing up under. This is definitely a personal decision. Make sure you click with the person. Make sure they understand what your goals are for becoming a CTMH Maker and that they are okay with that–you definitely don't want someone who will be pushy and nagging you to sell, sell, sell if that is not at all your goal. Maybe you're just in it to get your products at a discount…and that's fine. Just make sure your potential upline is okay with it, too.
Another consideration–do you want someone who lives near you as your upline or would someone long-distance work, too? Think about the type of person you are and what your needs might be. If you think you'll just be doing it for the discount then either should be fine. If you crave in-person social gatherings, then you might want to look locally. Although, some uplines may offer alternatives to in-person meetings that fulfill that social need. Again, check with the person you are considering.
Okay, one last thing to consider (obviously there are many more!)…the experience. Obviously someone with a dozen years of experience has a lot of great knowledge to share. But also consider the types of activities you might wish to do with your business. It's never a bad idea to align yourself with someone who has experience doing what you'd like to do (i.e. sell at craft shows/Expos; teach at Convention; have a strong online presence; hold a lot of home gatherings; hold mainly classes, etc.)
TESTIMONIALS
Kristina is a great leader. She always answers my questions or helps me learn how to find the answer. She is extremely creative, innovative, and a great teacher. My favorite thing about Kristina is her positive attitude. Her outlook is extremely contagious. She helps you believe that you can be successful. How great to feel like you have someone who is rooting for you!

-Elizabeth, FL

Kristina has been a life-saver! Although she's my second upline (my first upline moved to the east coast), she's the person I call when I need help. Whether it's answering questions on CTMH processes ("how do I…?"), giving creative feedback ("what does this need?"), or any other questions or concerns ("what do I take to convention?") Kristina has been there to show me the ropes. She is always patient and helpful and never fails to assure me, "that's not a stupid question"!

-Laura, CA
I would LOVE the opportunity to speak more with you about the possibility of you joining CTMH and my team. If you have additional questions on how to be a Maker, please feel free to CONTACT ME.
Are you ready to embark on an amazing new adventure? Then it's time to BECOME A CTMH MAKER.