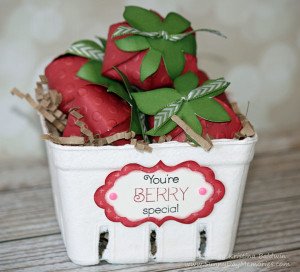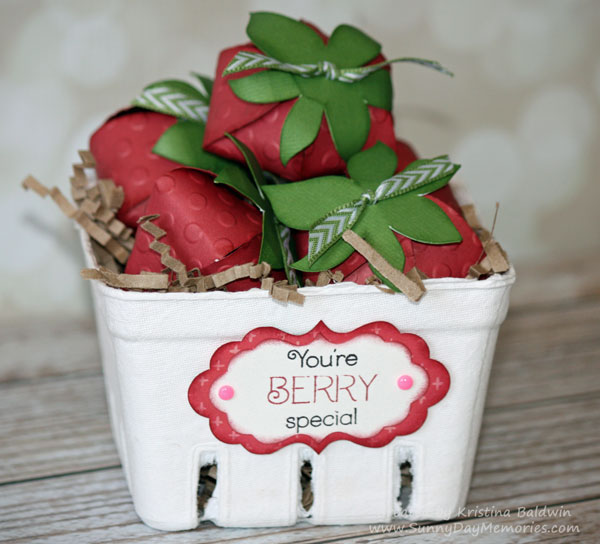 Are you looking for Cricut crafting ideas and projects to try? This is the place! You'll see 3D art projects, professional looking cards, and seasonal ornaments here. And lots more. I hope that you get inspired to try some of these projects – you and your Cricut will be busy for weeks to come! Close to My Heart papers, stamps, and embellishments are a perfect match for your Cricut cutting machine.
---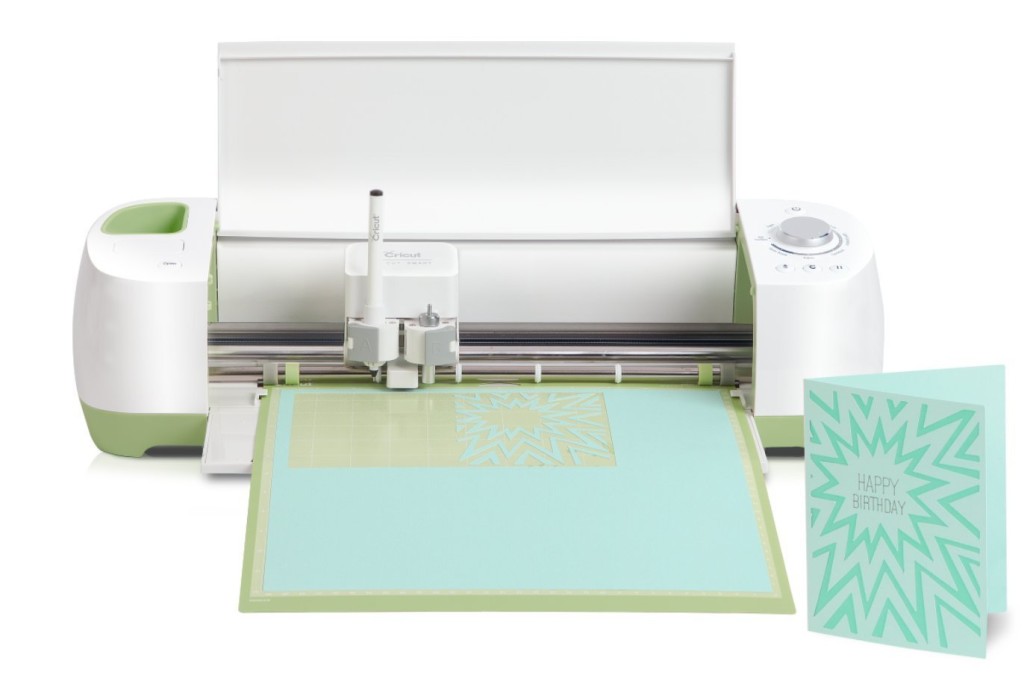 What is a Cricut machine? It's an automatic paper cutter. It takes digital shapes on your computer and turns them into a real-world art and craft projects. You can use it to make birthday cards, diy invitations for weddings, or 3D paper models. It's a lot like using an inkjet printer. You simply create your project on the computer, and then send it to the Cricut. The machine does the rest!
Cricut sells lots of great paper cutting machines: the Cricut Expression, Expression 2, and the Cuttlebug. They even sell a Cricut cake cutter! But I've fallen in love with the Cricut Explore. It has great features:
It cuts 12″x12″ cardstock
It can cut thicker materials like vinyl
The quality of the cutting is great
And their design software makes the process easy.
Close To My Heart has created several cartridges to use with the Cricut machines. These cartridges contain great looking artwork and creative project shapes. The cartridges can help you create something wonderful.
21 Awesome Cricut Project Ideas
Looking for some project ideas for your Cricut? These were some of my favorite Cricut craft projects:
---
#1 – Cutie Pie Cupcake Card
Hey there, cupcake.
This card is for the sweetie in your life.
This cupcake is one of the many great designs that you'll find in the CTMH Art Philosophy collection for the Cricut, and the card base is part of the Cricut Artiste collection.
---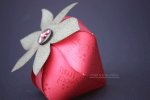 #2 – Strawberry Treat Holder
What's inside? Something delicious.
There are lots of great 3D paper craft projects like this available.
Great paper crafting shouldn't be limited to two dimensions. You can use the scoring stylus with your Cricut to score fold lines onto your projects. This helps you make clean, sharp folds in your paper project.
---
#3, #4, #5 – Cricut Purses
Make a purse out of paper. These purses are small, but they're functional.
Use them as a one-of-a-kind gift basket. Or a special place to keep small treasures.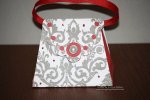 The purses can be made with whatever paper theme you select. You could even make a different color purse for each day of the week.
Mix and match embellishments to try out new looks and color combinations.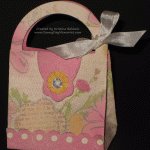 When you combine Cricut cartridges with CTMH paper and embellishments, you'll have a great looking project.
Click on the images to find out more about each project.
Want to see more Cricut purses? You should check out  this Pinterest board from Liz Lewis! She has an amazing collection.
---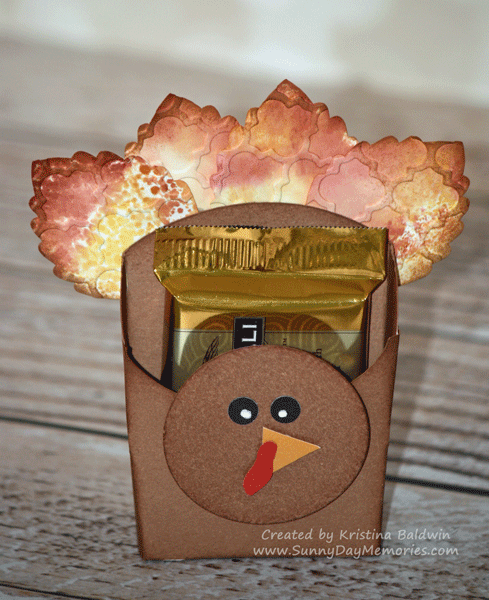 #6 – Turkeys bearing gifts of Chocolate
Your family will gobble these up.
This turkey is carrying something to be thankful for.
Get creative and try out all the 3D paper craft ideas included in the CTMH Cricut cartridges.
---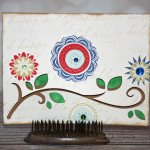 #7 – A Happy Hello Card
This is a bright, cheery card and the details came out amazing. I love the textured effect of the branch, the leaves, and the front surface of the card. You will really brighten someone's day with this card.
---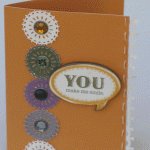 #8 – You Make Me Smile Card
This card was made using the Cricut Artiste cartridge. There's a nice new feature of this cartridge…it groups like items together making creating truly faster, simpler and easier!  For example, say you want to create a birthday party for your little princess.  There's a "Birthday Girl" key with fun birthday crowns and tiaras, matching cupcake liners, invitations, treat containers and more…all under one key!  It's quite awesome!
---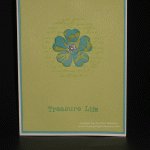 #9 – Dotty For You Card
Dotty (adjective): somewhat mad or eccentric
I used a masking technique with this card, with an image cut from the Art Philosophy cartridge. Simple but still very striking.
---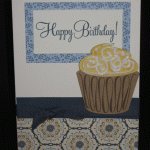 #10 – Birthday Cupcake Card
Does this cupcake look familiar? Here's a hint – check out the Cutie Pie Cupcake Card (Project #1). You can totally change the look of a cut out by choosing different paper.
What does every good cupcake have? Frosting, of course! Making the frosting for this card was fun – I used some Liquid Applique to add dimension, and Prisma Glitter to bling it up.
---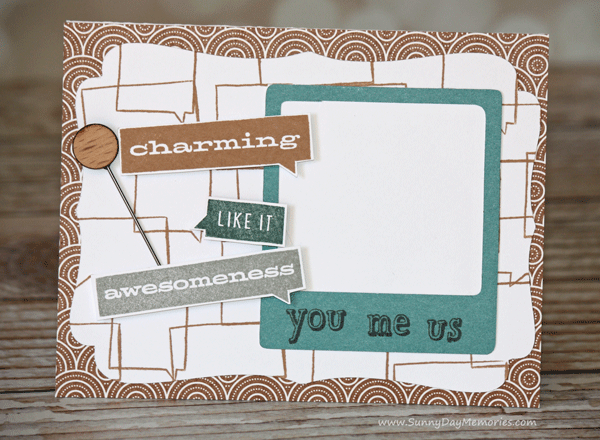 #11 – Balloon Talk Card
The Cricut Artbooking collection has some great frames cutouts. This card would go great with a memorable photo of you and your BFF – what would your balloons say?
---
#12 – Matchbox Gift Card Holder
This little project is a great way of presenting a store gift card to someone. Gift cards are great presents, but the packaging isn't very personalized. I made this project with the Cricut Artiste cartridge – both the matchbox and the 3-D flower. Even the inside of the box has a personalized touch.
---

#13 – Present Gift Card Holder
Here's another take on the gift card holder.   I altered the Cricut Artiste Present Card to hold a gift card by adding one of our now retired small paper bags.
I love how the pinked edges create the look of some tissue paper popping out!
---
#14 – Yet Another Gift Card Holder
Ok, you probably noticed: I like making gift card holders. Gift cards are great, but they just look a little too plastic. This project adds some paper, ink, and style to your gift.
To make this project, I used the Cricut Artiste cartridge to make the scalloped edges. And I know it's a small thing, but I love using the scoring tool to make bend lines.
---
#15 – Fun Flap Boxes
Flap Boxes are fun! In this photo, you can see you there are three flowers that are almost identical, except for the paper that I used to make the petals. What an artistic effect! Using a Cricut makes it easy to create multiple, nearly identical embellishments for your projects, while you can vary the color slightly to create a professional-looking effect.
---
#16 – Easy Easter Baskets
This project was just a simple Easter basket pattern that I cut using the Cricut Artiste cartridge. My daughter helped me with the artwork. It was an easy, inexpensive way to make a small basket with a personalized touch.
---
#17 – Heart Tote
This heart tote was a Valentine's Day craft from a few years ago. The project was cut from a pattern in the Cricut Art Philosophy collection. It's just adorable (I love hearts!) I created a video tutorial for this project.
---
#18 – Christmas Gift Bag
This gift bag design comes with the Art Philosophy cartridge. It makes wrapping a present quick and easy! Plus, you can personalize the gift bag with your own stamps and designs. I added some shredded crinkle paper to cover the present, but tissue paper would work, too.
---
#19 – A Holiday Card – with Rudolph!
I loved all the holiday elements in this card – the snow falling, the snowflake, the star, and of course Rudolph! He's my favorite reindeer. Look at his red nose!
This card was made with the Artfully Sent cartridge.
---
#20 – A Basket Full of Strawberries
What's better than a strawberry? Lots of strawberries! This basket is filled with the same strawberries from my Awesome Project #2, except these berries have a different texture. I also tied a small ribbon to the top of each berry, instead of using a button. The fruit basket and crinkle paper round out this project. Click on the picture to learn the technique that I used to curl the leaves.
---
And Finally: 
#21 – A Delicious Piece of Cake
Time for desert! It's a piece of cake to make this piece of cake. I created this project using the Cricut Artiste project. And I made it with brown-toned paper because I love chocolate. I mean – of course, right?
---
What Materials Can a Cricut Cut?
CTMH Cardstock, of course! But the Cricut is a versatile machine, and can cut all sorts of crafting materials. Here's a short list:
Tissue Paper
Copy Paper
Vinyl
Window Cling
Vellum
Adhesive backed foil paper
Posterboard
Denim
Felt
Chipboard
Craft Foam
Magnet
And Lot's more!
To use these different materials with your project, you simply turn a dial. The dial on the Explore lets you choose a material setting before you start cutting. It's easy.
Still wondering whether the Cricut can cut your favorite crafting material? Are you a Foil Mulberry Paper artist? Do you use Dry Erase Vinyl in all of your Back-To-School projects? Are you Etsy's premier maker of Faux Leather wallets? You can find Cricut's entire material list for cutting here.
How to Buy a Cricut
Cricut electronic cutting machines are available on Amazon. The CTMH Cricut cartridges are available from my online shop. Follow the links below to find out more.
The cricut Explore machine
I use my Cricut all the time. It's cool. It's hypnotizing. It does the dishes and takes out the dog (not really). But it's an incredible machine.

Cuts a wide variety of materials (50+)

Upload and cut your own designs

No cartridges required (but cartridge compatible)
Close To My Heart Cartridges
High quality artwork from CTMH helps make you look like a pro. These cartridges can be used with Cricut Expression, Expression 2, or Explore machines.
Cricut Artbooking Collection
Cricut Artfully-Sent Collection
Cricut Artiste Collection  <–This one's my favorite!
Cricut Art-Philosophy Collection
There are lots of samples on my website showing projects from each of these cartridges.
Samples and Videos using the Artbooking Collection (25+ posts)
Samples and Videos using the Artfully Sent Collection  (13+ posts)
Samples and Videos using the Artiste Collection (77+ posts)
Samples and Videos using the Art Philosophy Collection (93+ posts!)
Cricut cutting Blades
| | |
| --- | --- |
| | Watch out, they're sharp.These deep cut blades are used for thicker materials, like posterboard, leather, glitter cardstock, felt or  fabric.All blades will wear out eventually. Obviously, the blades will last longer if you're only cutting tissue paper. They won't last as long if you're cutting wood and leather and other thick materials. You'll be able to tell when the blades get dull, because the cuts will be a little less crisp. |
Cricut Scoring Stylus
| | |
| --- | --- |
| | For when you want to score in style.Use this to score fold lines in cards, pop-up boxes, 3D projects, etc. The Cricut Explore can hold two tools at once, so it can hold this stylus plus a the cutting tool. So it can score and cut in one step! |
Cricut Markers
| | |
| --- | --- |
| | Now, straight marker lines are not a problem. Design something digitally on your computer or tablet, and then have the machine draw it in real life. |
Cricut StandardGrip Adhesive Cutting Mat
| | |
| --- | --- |
| | Don't get pushed around by the machine. Stick to it. This 12×12 mat size works with CTMH cardstock.The two included mats have just the right amount of stickiness – enough to hold the material while the machine is cutting, but weak enough to release your creation afterwards. It works with cardstock, patterned paper, vinyl, and iron-on material. |
And Don't Forget:
Have fun!