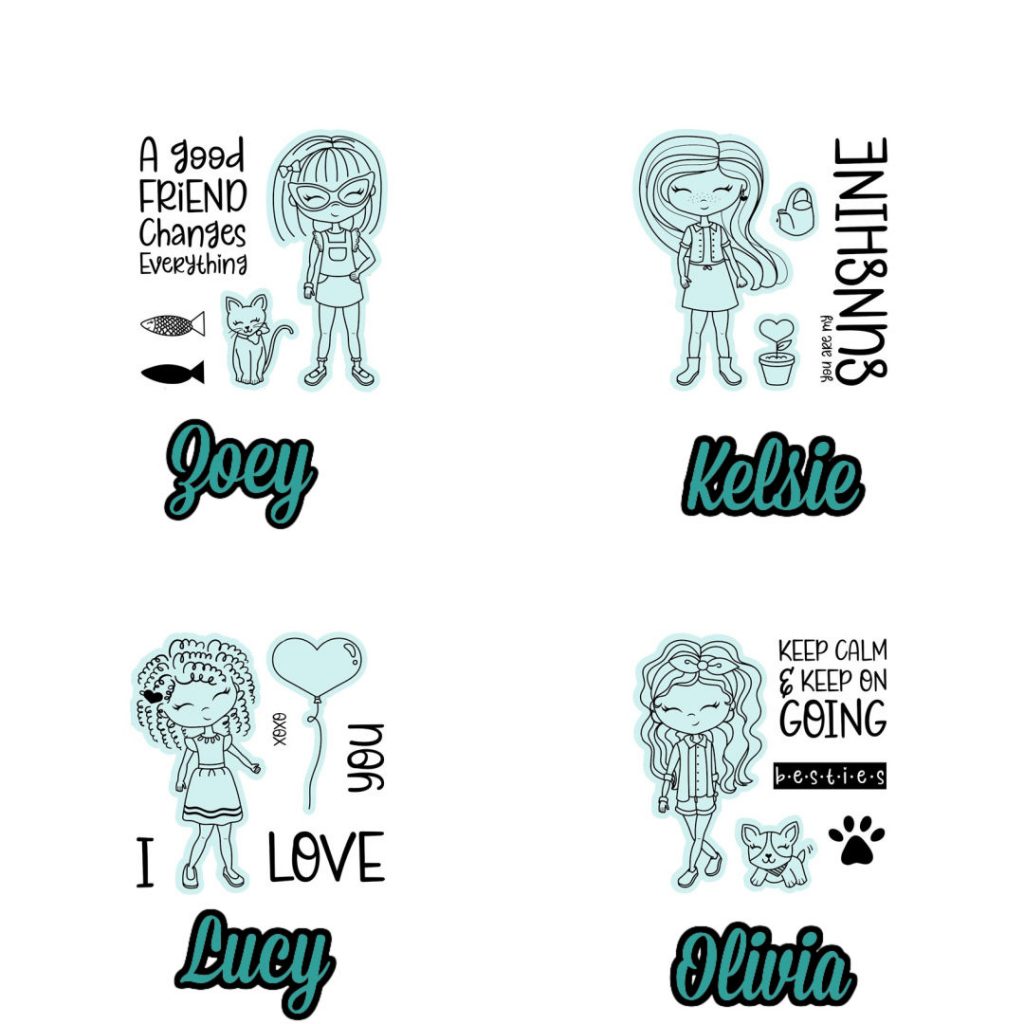 Have you seen the CTMH Besties Stamp Collection yet? These girls are so adorable! You can get just the stamps or the stamps with coordinating dies (the shaded images are the ones with coordinating dies.)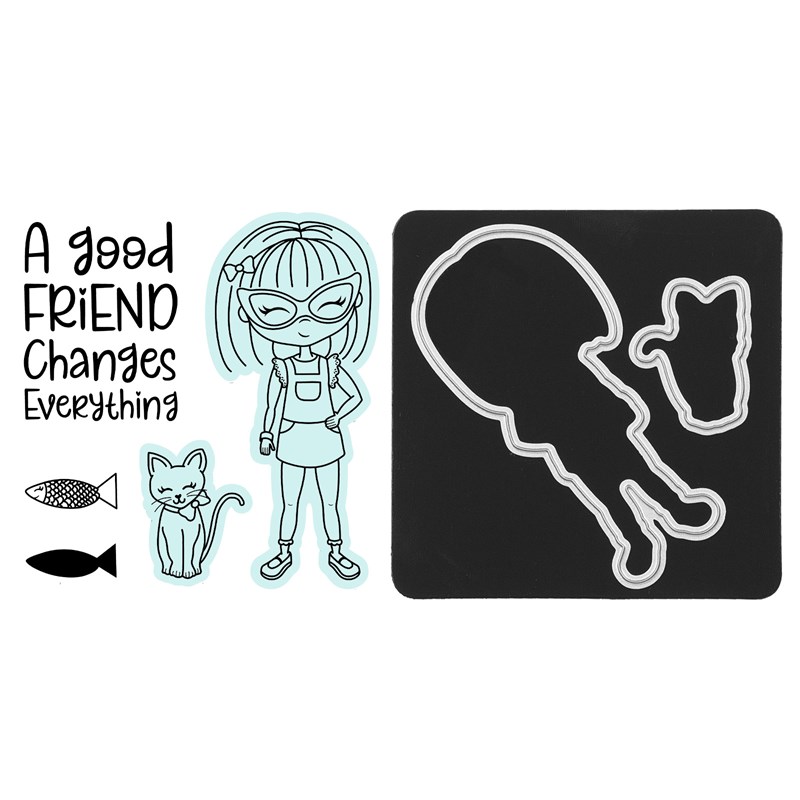 Last month, I sent the stamped images from the Zoey Collection to all of my CTMH Team Members and issued a challenge for everyone to create something and share the creation on our FB Team Page. It was so fun seeing the variety of styles and projects each was able to create. And all started with the same core pieces!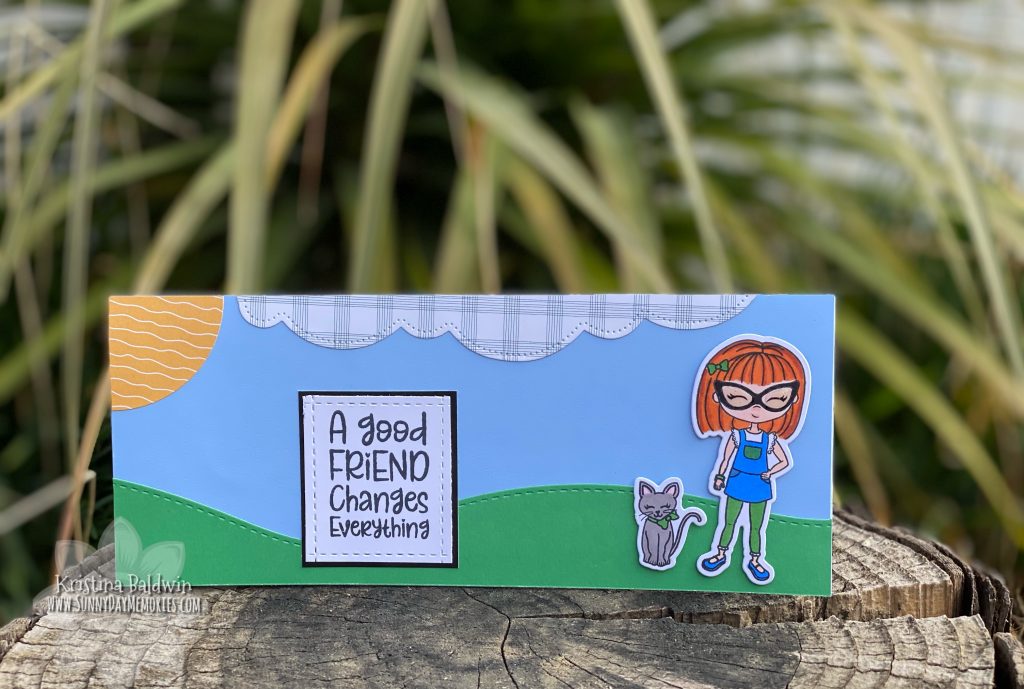 This weekend I sat down with my daughter and used those same pieces to create my own card. All of the girls in this collection seem so happy and cheerful. Immediately, I envisioned Zoey outside on a warm day with her furry friend. So after I colored in the stamped images (and applied a little Liquid Glass to her glasses!) I grabbed some of my favorite dies–the Fancy Borders Thin Cuts along with the current Mix-in Paper Collection.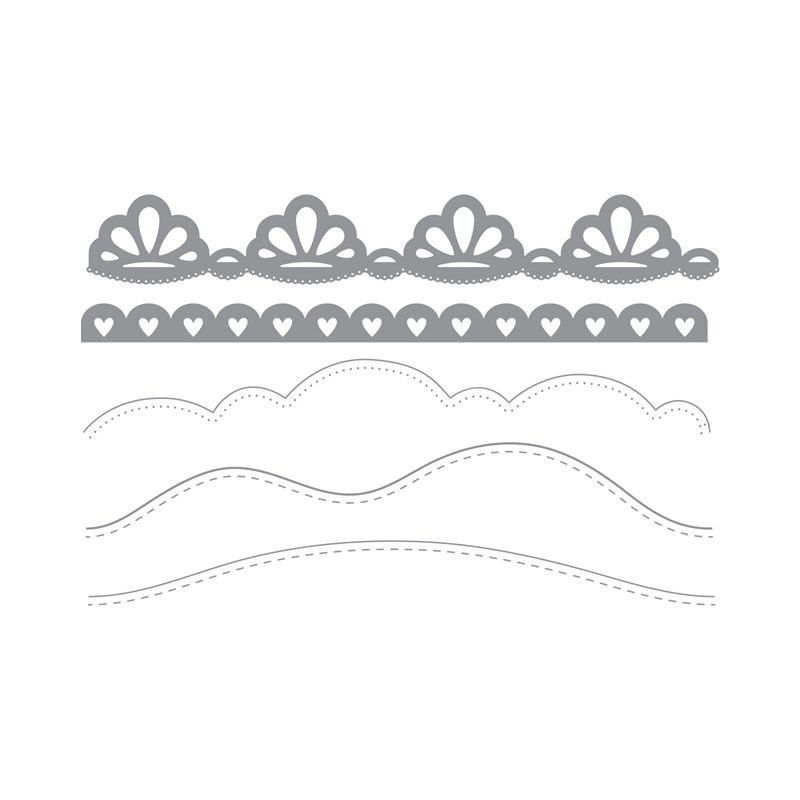 When you are creating a scene card, these dies come in so handy. The scalloped die is perfect for clouds. And then the other 2 sloped dies are perfect for a nice grassy knoll.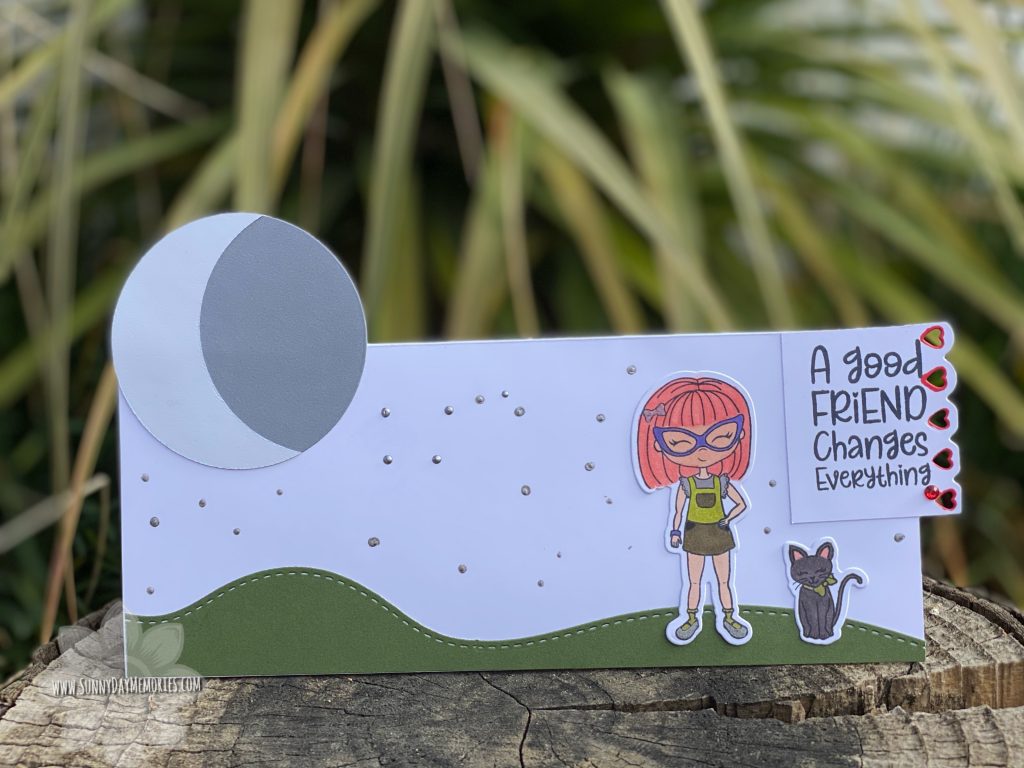 My daughter also used these dies and even incorporated the heart border with her card. While my card was a sunny day, hers was a nighttime scene. I love how she used Liquid Pearls to create stars (even a constellation if you look close!)
Not only is it fun that she did a nighttime card while I did a daytime one, but I couldn't help notice the difference of interpretation of Zoey's outfit. With my card, I saw her wearing leggings. But my daughter saw her wearing a skirt with ruffled socks (I saw the ruffles as the ends of her leggings.)
These girls truly are so adorable. And with all stamps being on sale right now with the Stamptacular Sale, it's the perfect time to grab your favorite (or all 4!) Don't miss this great opportunity to get the CTMH Besties Stamp Collection on sale!