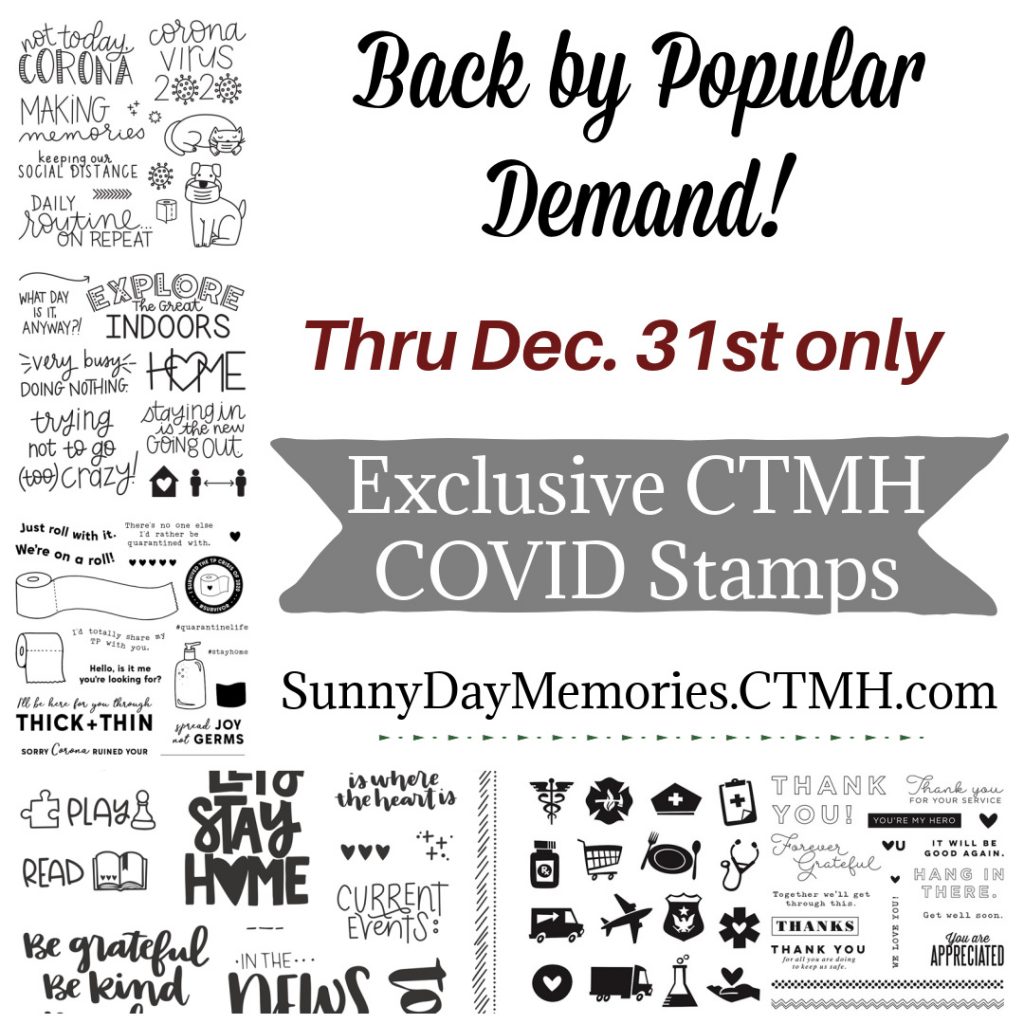 The super popular CTMH COVID stamps are back! But only for a limited time! If you missed getting your hands on these stamp sets, now is your chance. It's that rare window of opportunity you don't want to miss out on. There are 5 different stamp sets to choose from. All of them are fabulous and so spot on for the times we are living through. The first one that was released was Let's Stay Home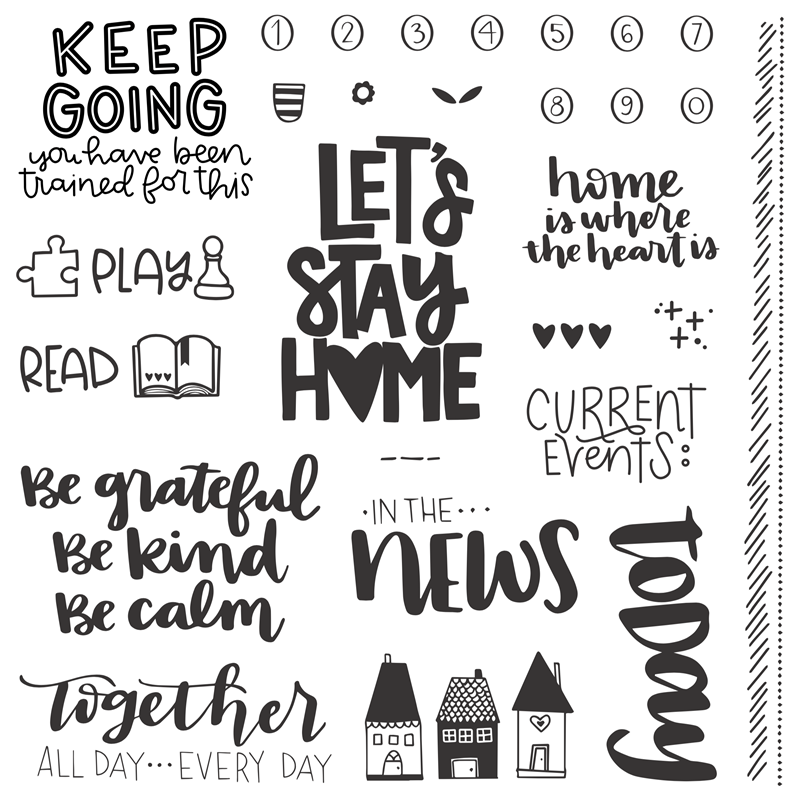 And perhaps the most popular one Through Thick and Thin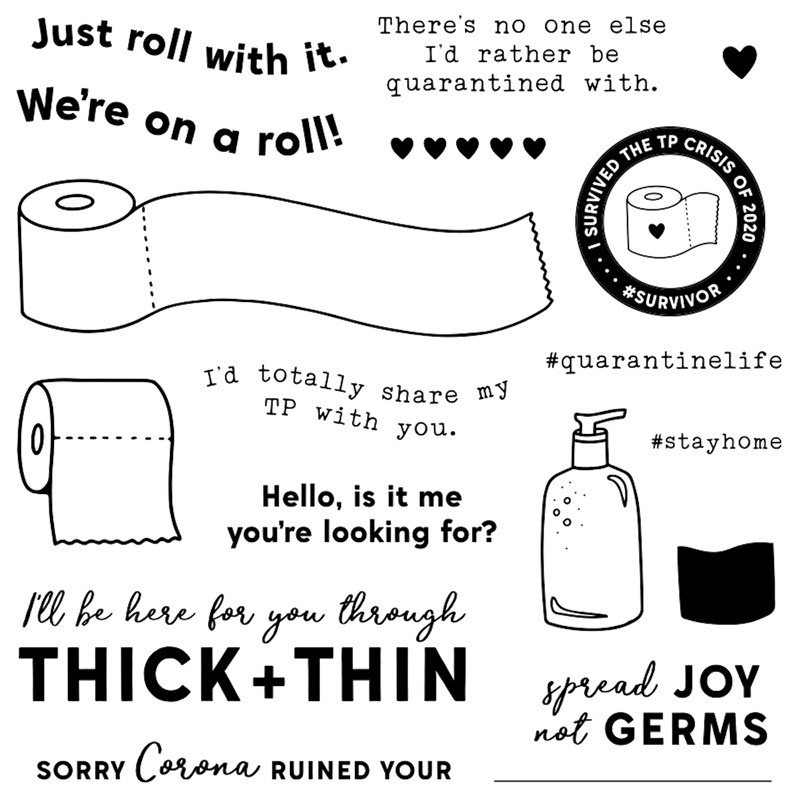 Need one perfect for thanking all our essential workers out there? Forever Grateful is the answer!
If you feel like you never leave your house anymore then The Great Indoors is perfect for you!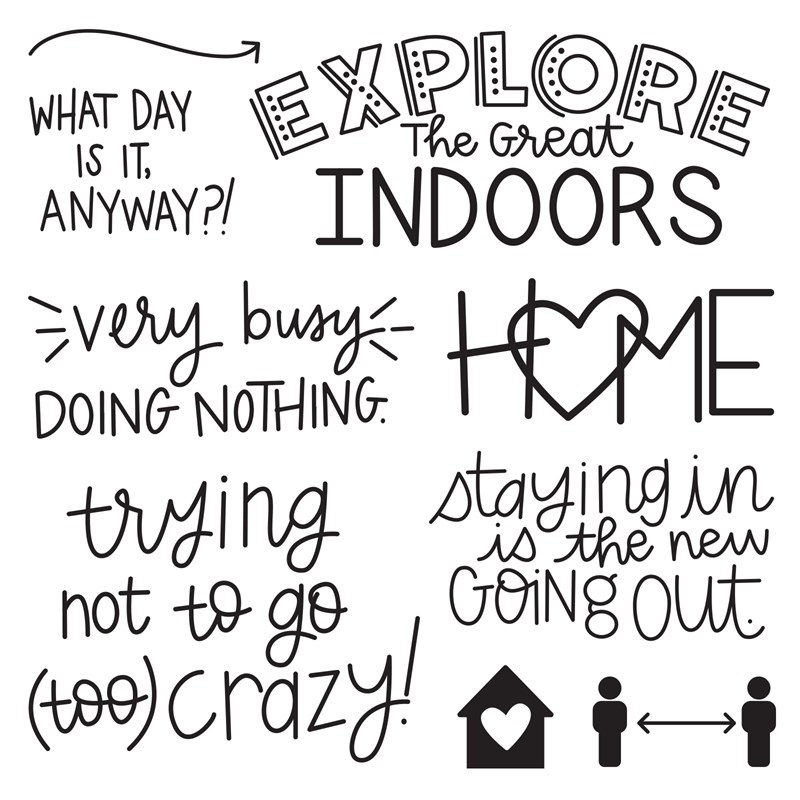 Last but not least is the appropriately named On Repeat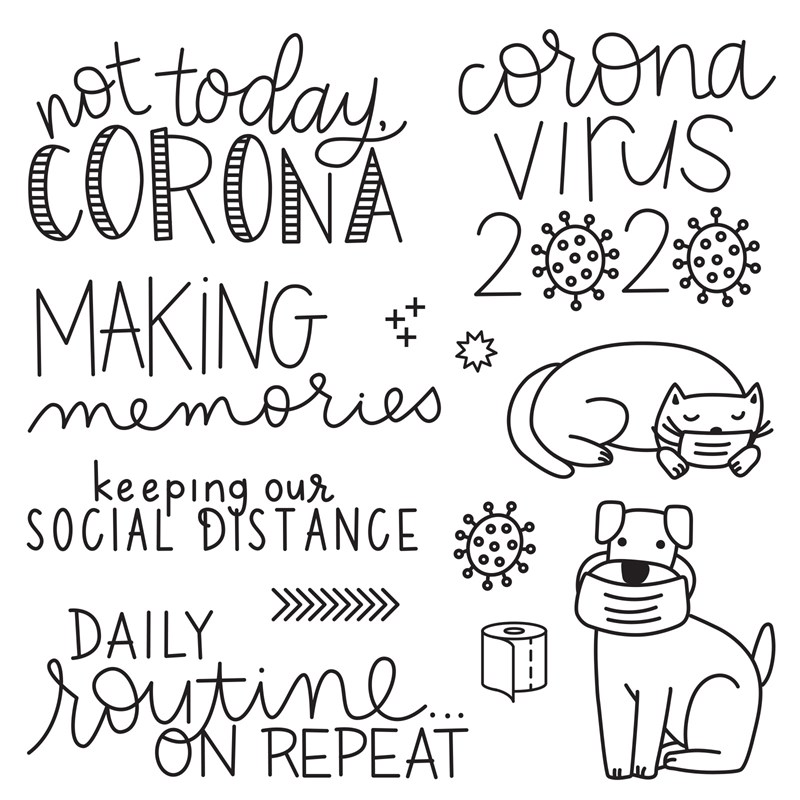 Don't miss your chance to get these awesome stamp sets. If you're a scrapbooker, these are the perfect way to document the COVID pandemic. And if you make cards, these make for the a fun way to reach out to friends and family. But don't forget while the CTMH COVID stamps are back–it's only for a limited time!