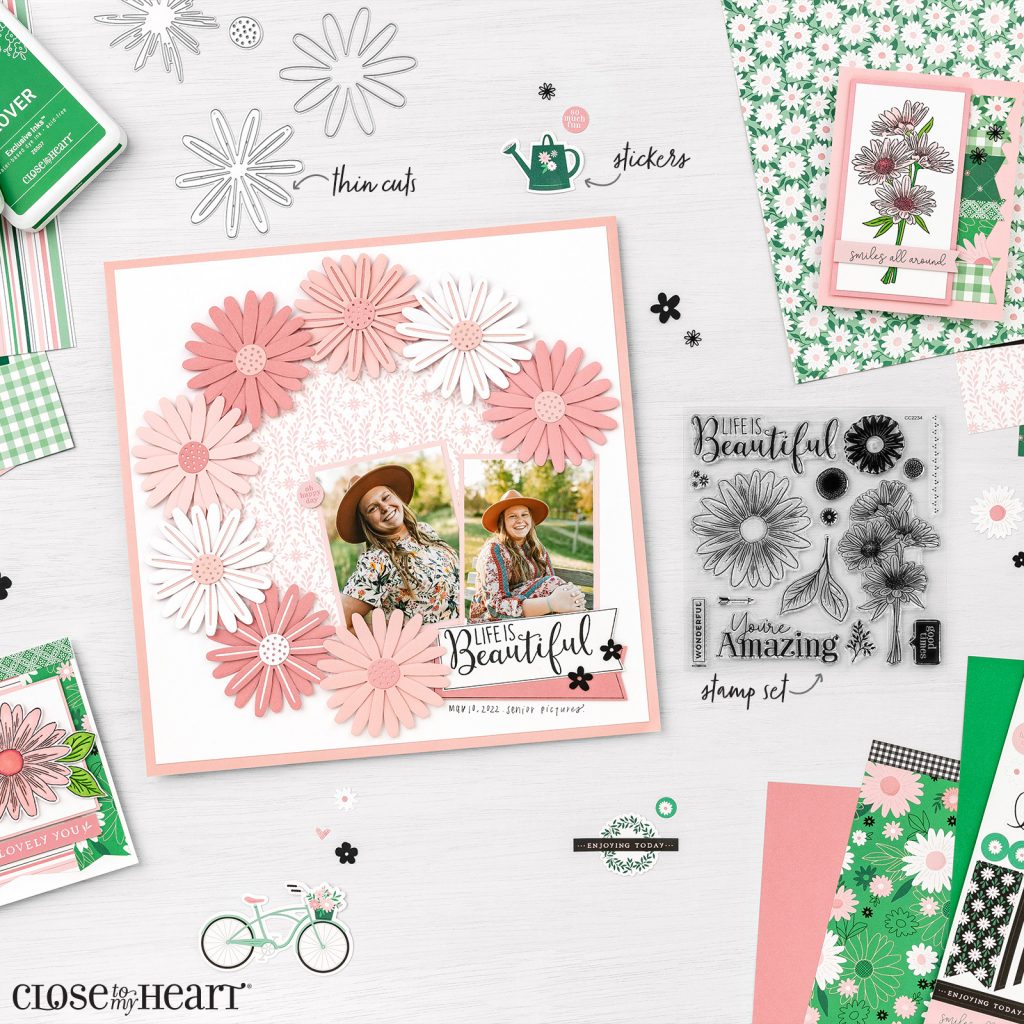 I'm SO excited to share that Close To My Heart's wildly popular Daisy Daisy Collection is back in stock. That's right…once again you can grab the AH-MAZING Daisy, Daisy Thin Cuts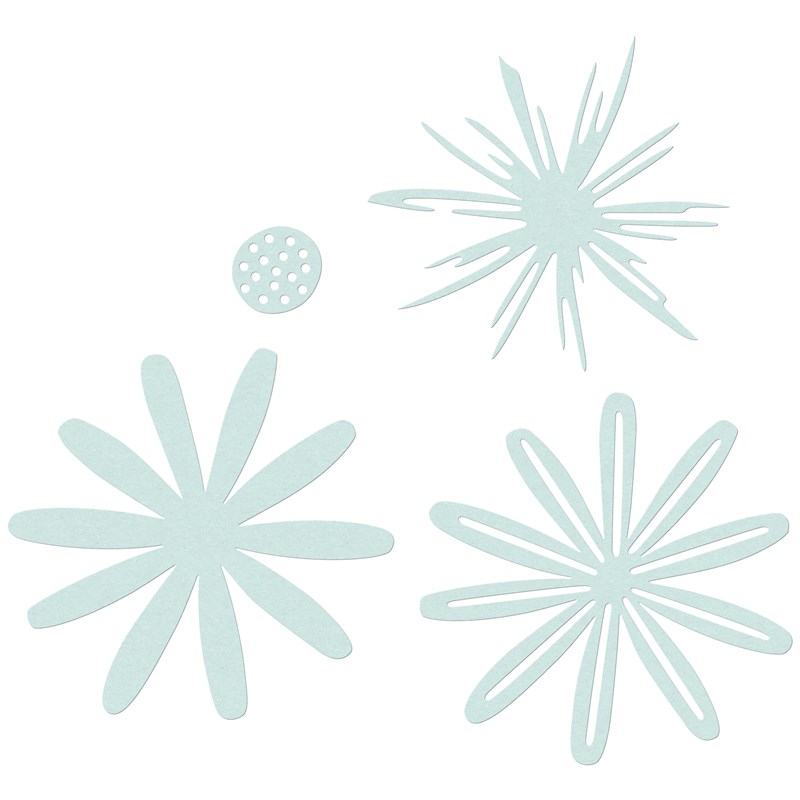 Or the whole Daisy, Daisy Product Bundle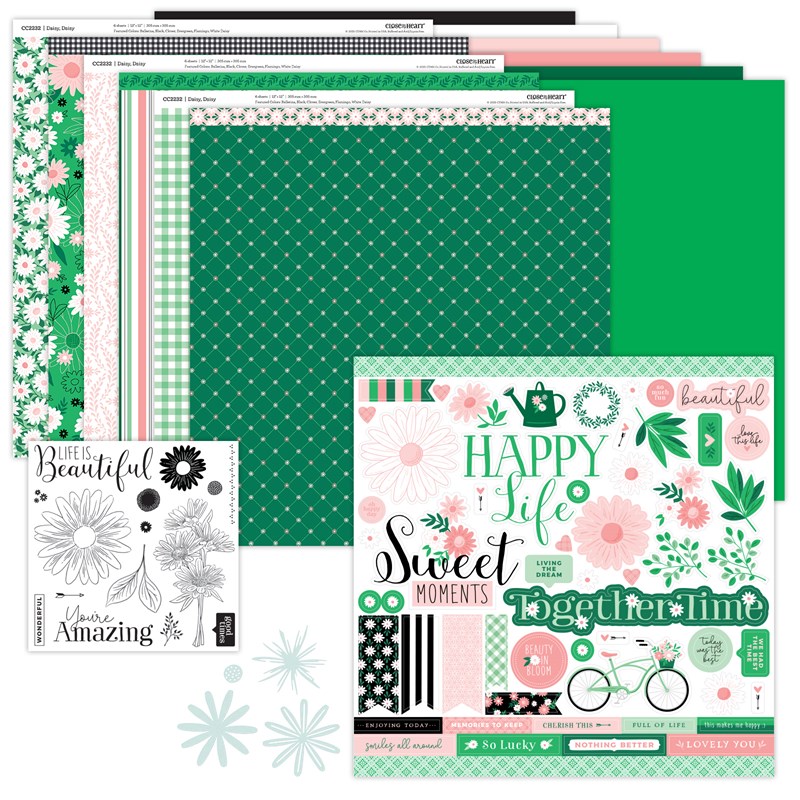 Or even the Daisy, Daisy Workshop Kit.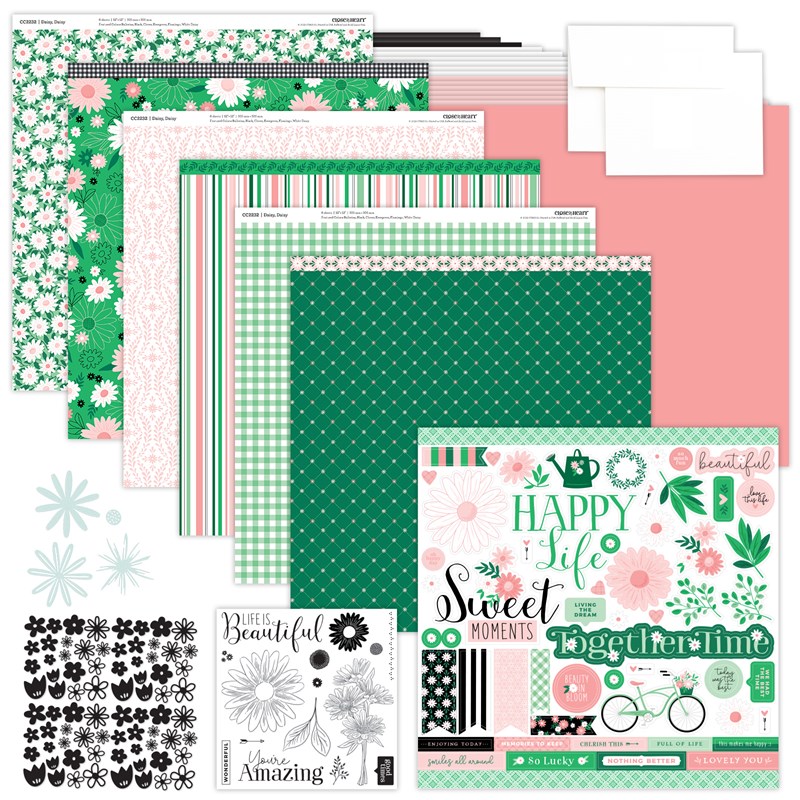 While these items are currently back in stock—they are WHILE SUPPLIES LAST. So if you missed out on the pre-order window earlier this month, now is your opportunity to grab them before it's too late.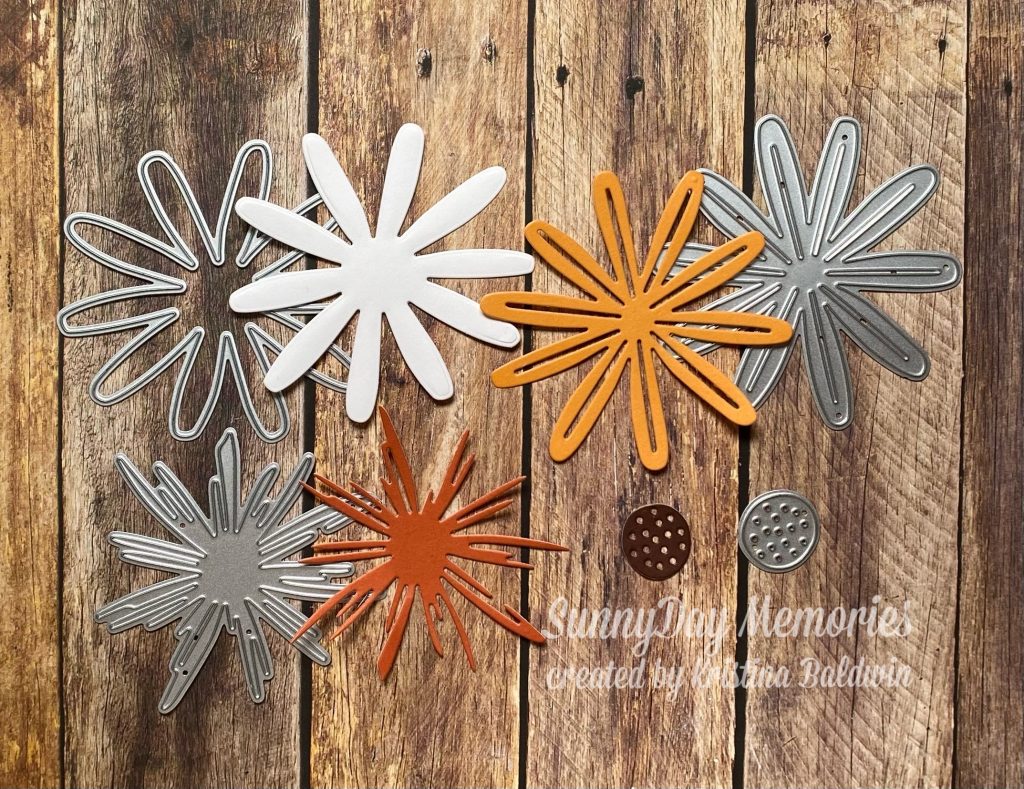 In my opinion, the dies are the real star of this collection. The design makes them so versatile. You could use the solid die-cut by itself to create a simple daisy with the center piece. Or you could add several die-cuts together to create a lovely 3-D daisy. The same is true with the open daisy die-cut. When you layer all of them together you get a fabulous textured look to your daisy.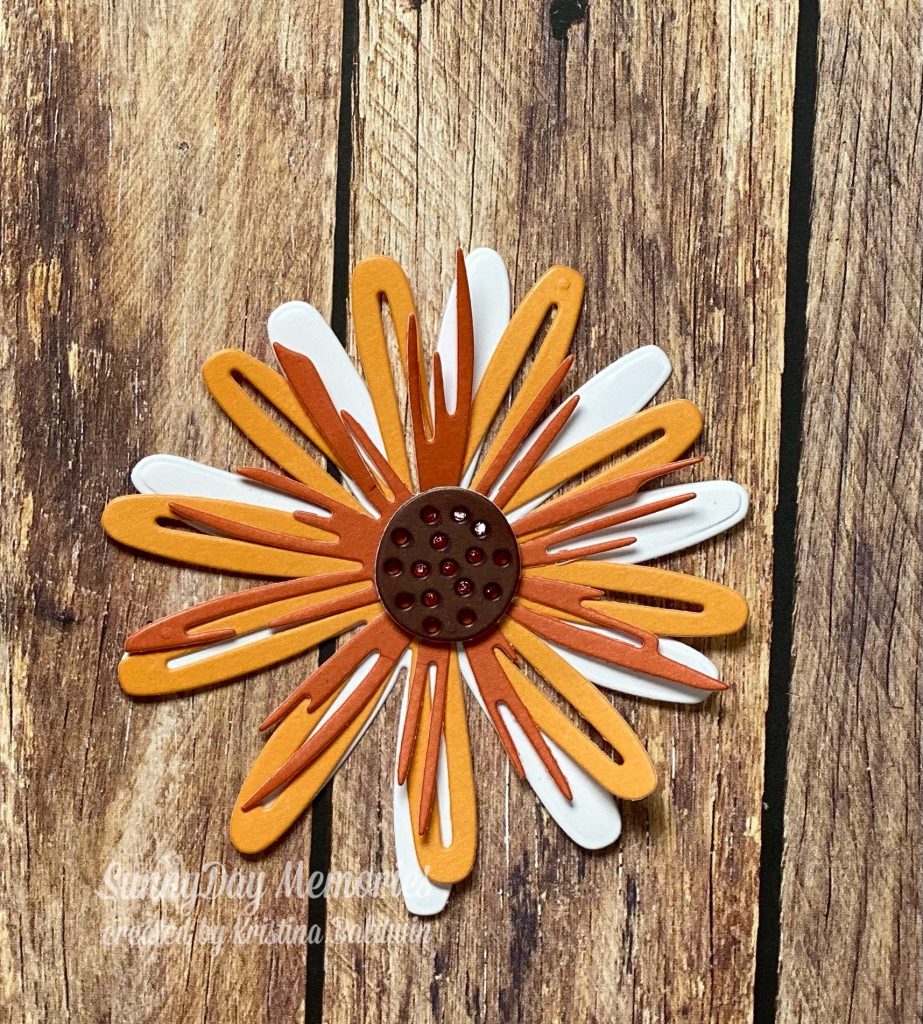 So far, all of my projects that I've created with this collection have stayed true to the colors in the collection. But for today's card, I strayed a bit to create a new look and feel.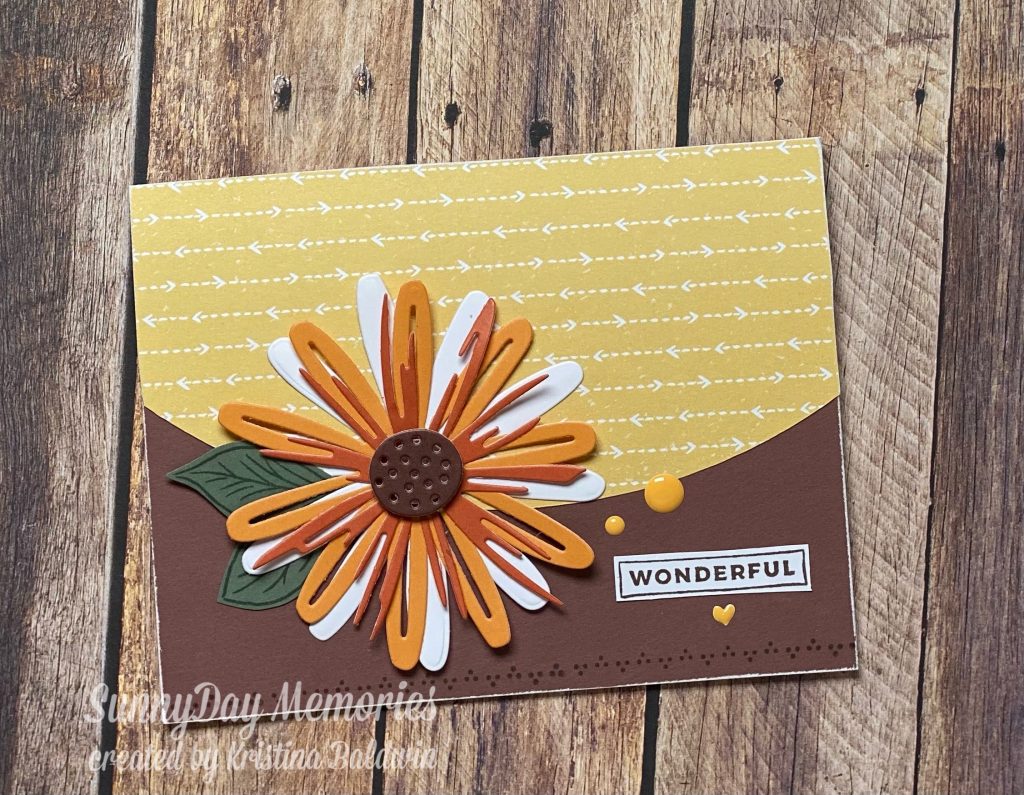 Here are the supplies I used for my card today:
Stamps
Inks
Papers
Accessories
This card shows just how versatile this die can be. By using these warmer tones of cardstock rather than the vibrant ones in the Daisy, Daisy Collection, I've achieved a more cozy feel.
Take this as a friendly nudge to grab your own set of Daisy, Daisy dies before it's too late. While the Daisy Daisy Collection is back in stock, it won't be for long!