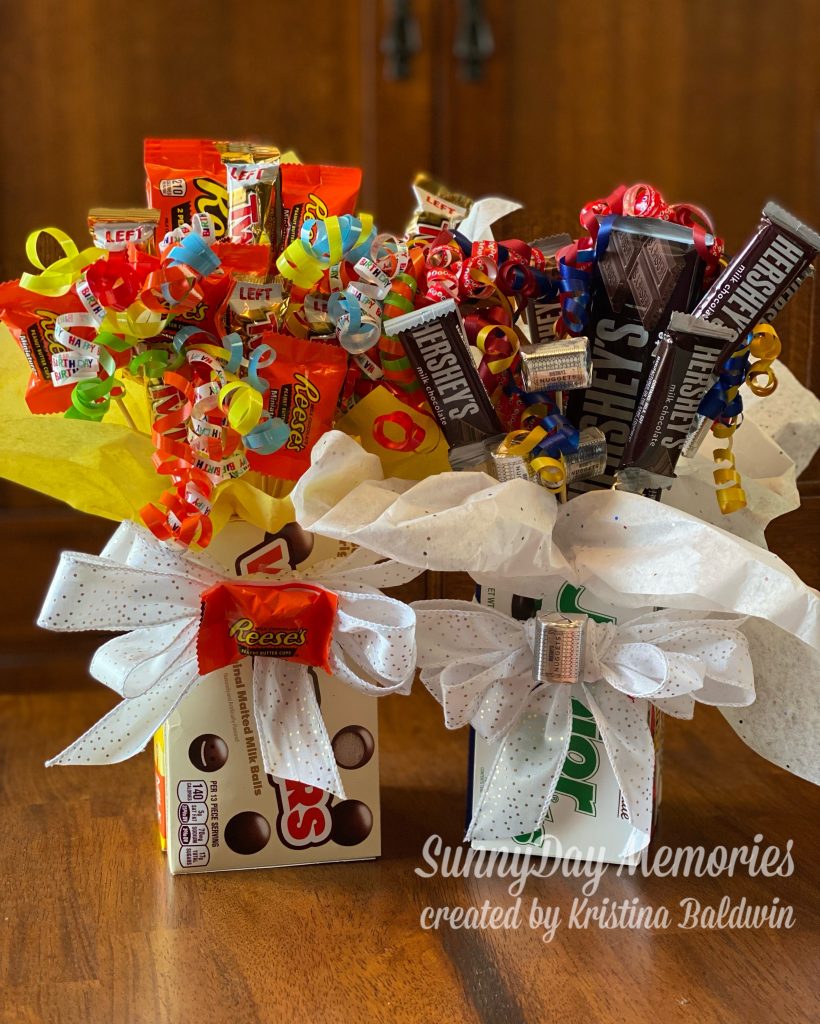 Today I wanted to share this DIY Candy Bouquet. These creations were made with the help of my sister-in-law for the "Sweet 16" celebration for my kids. They are pretty darn easy to create. Plus, they can be really low cost too as I found nearly all the supplies at the Dollar Tree. Gotta love that, right?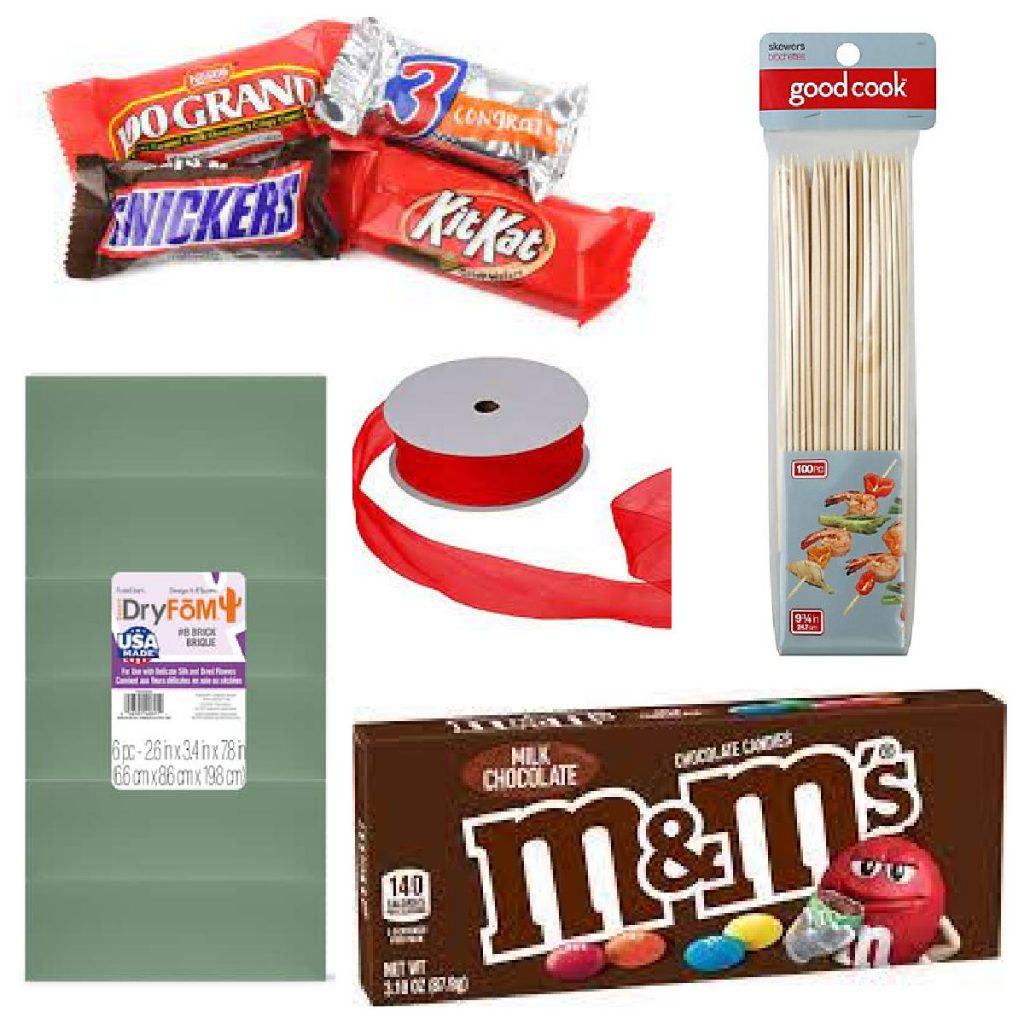 Basic Supplies Needed
4 Theater Size Candy Boxes (you'll want them to match up nicely–I did 2 boxes of 2 different kinds for mine)
Snack Size/Fun Size Candy Bars
Foam Block
Wooden Skewers*
Wide Ribbon
Optional Supplies
Full Size Candy Bar(s)
Curling Ribbon
Tissue Paper
Chipboard*
*Items not purchased at Dollar Tree. All of the other items were easily found at the Dollar Tree. The other items I already had on hand. It's possible that you could get the Wooden Skewers as well as the Chipboard (definitely you could find Poster Board if they don't have Chipboard) at the Dollar Tree.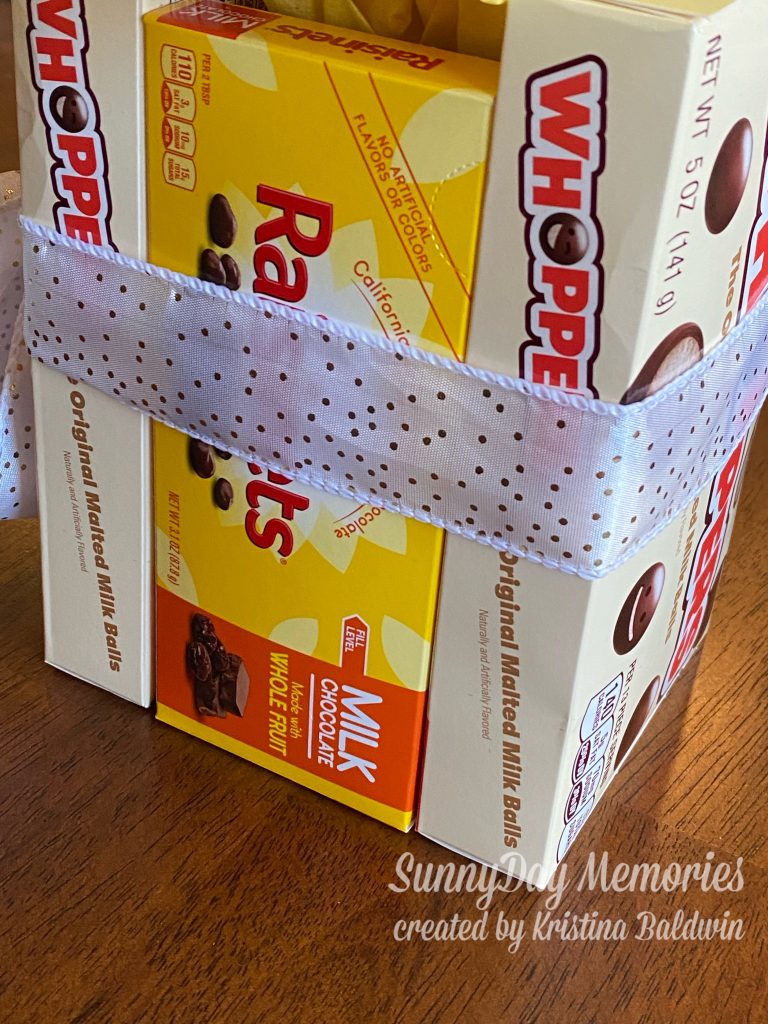 Step 1: Create the Base
Fit your 4 Candy Boxes together so they form tightly around your Foam Block. Use adhesive to hold them together and then wrap a Wide Ribbon around the boxes to hide any adhesives. This also makes the presentation better, too! An optional additional step is to place Chipboard on the base of the boxes and Foam Block to help the stability.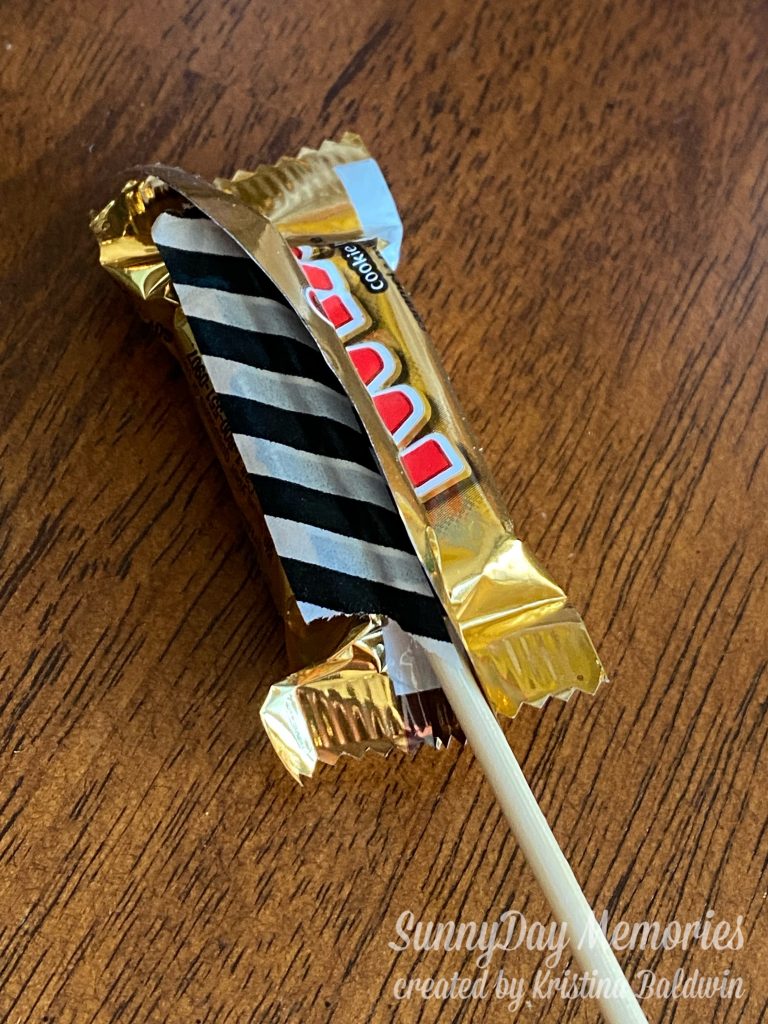 Step 2: Prep Candy Bars
Use adhesive to connect the Wooden Skewer to each Candy Bar. It works best to do this behind the flap on the Candy Bar wrapper. I used ScorTape and then sandwiched the Skewer between that and some decorative Washi Tape.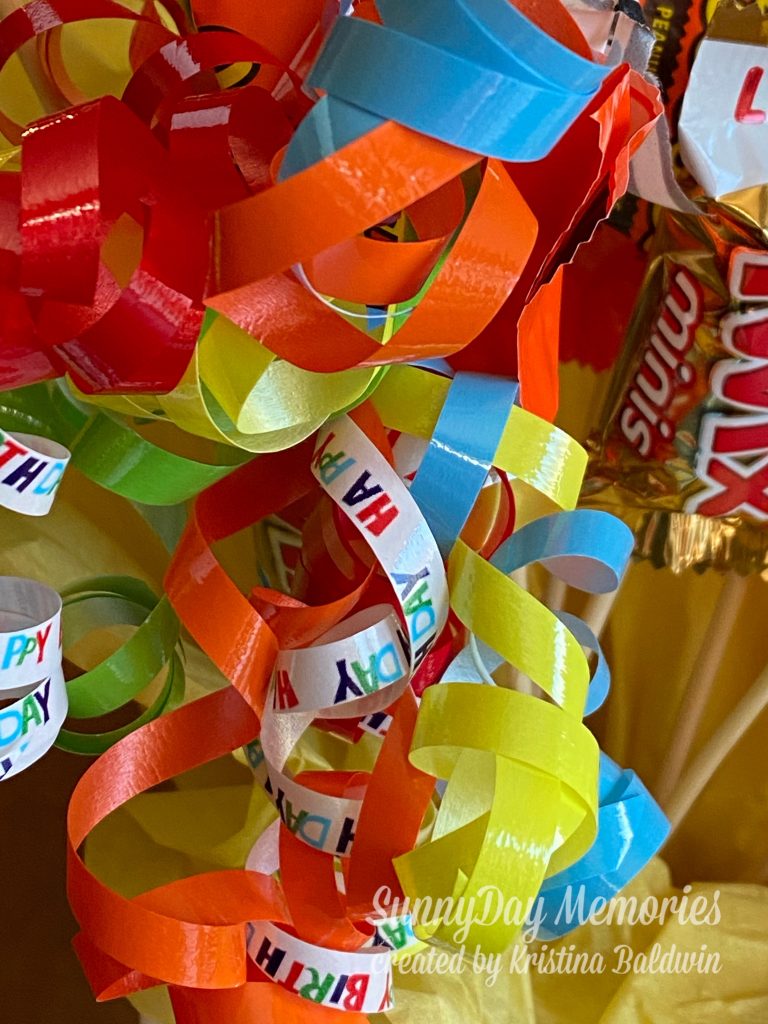 Step 3: Put the Candy Bouquet Together
(Optional) Place Tissue Paper over the Foam Block–this adds some extra color and "wow" to the presentation. Insert Skewers into Foam Block, as desired. Another optional step is to adhere some Curling Ribbon to the Skewers and insert them into the Foam Block–again to add to the presentation.
And that's it. It goes together fairly quickly. So it's not a huge cost investment or time investment. But it looks so amazing once complete. It's now your turn to create a DIY Candy Bouquet and let us know how it goes, ok?