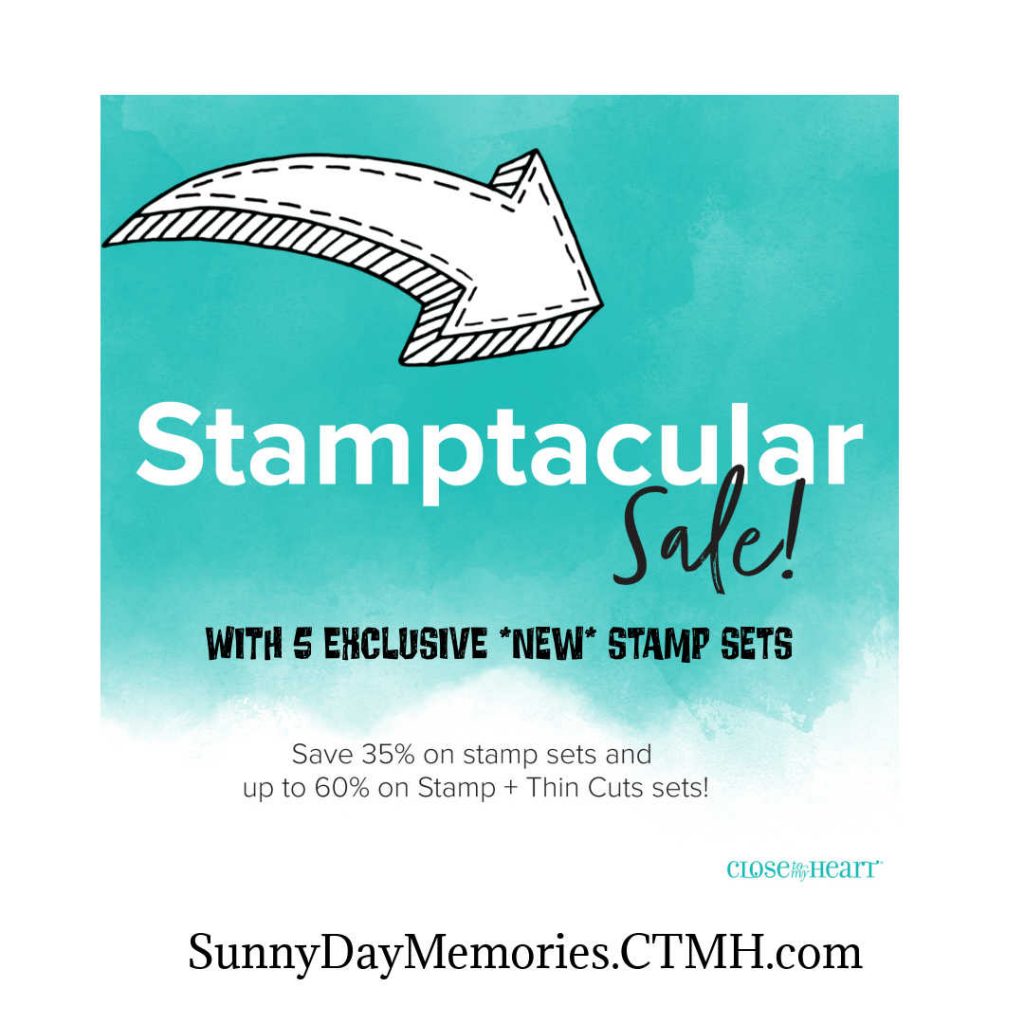 Just a little quick reminder that it's the final days of CTMH's Stamptacular Sale. If you're a stamper–this sale is for YOU! You'll save on every single stamp set and stamp set with coordinating dies. PLUS, there are even 5 *NEW* exclusive stamp sets just for this sale.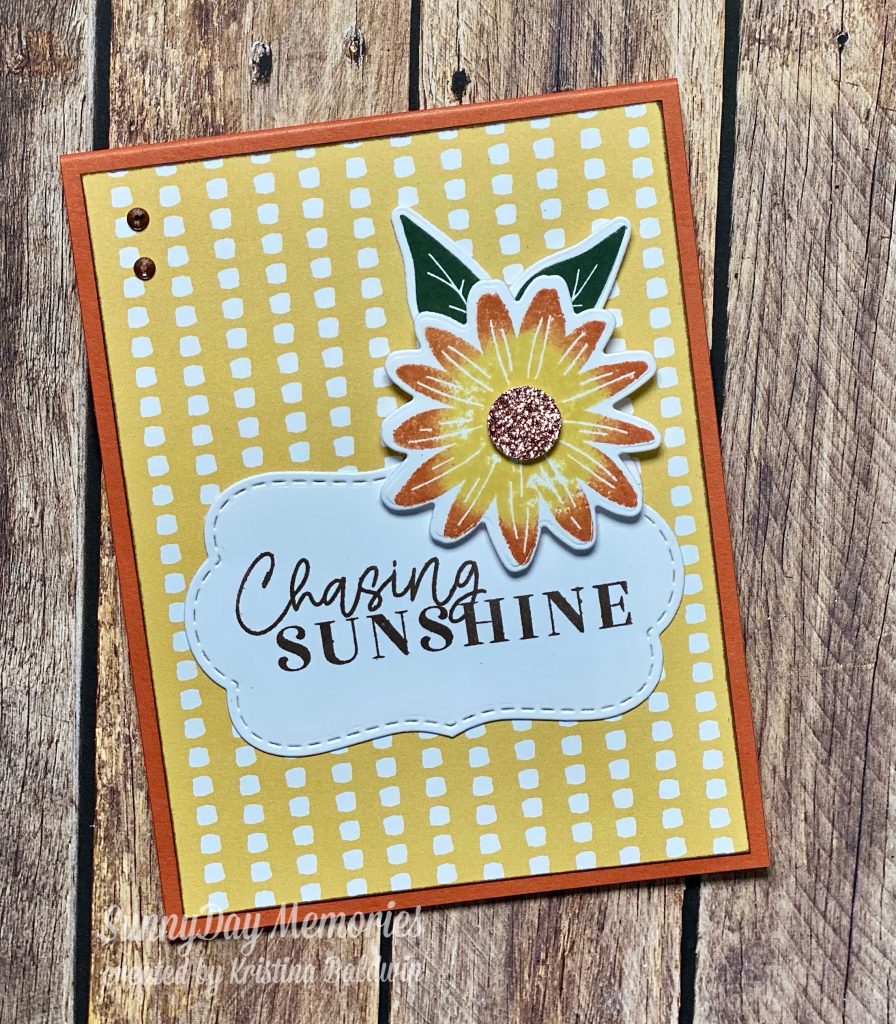 We've been having weeks of intense rain with hurricane strength winds these past few weeks. This keeps resulting in power outages which are never fun. So I channeled all my desire for warmer weather into today's card!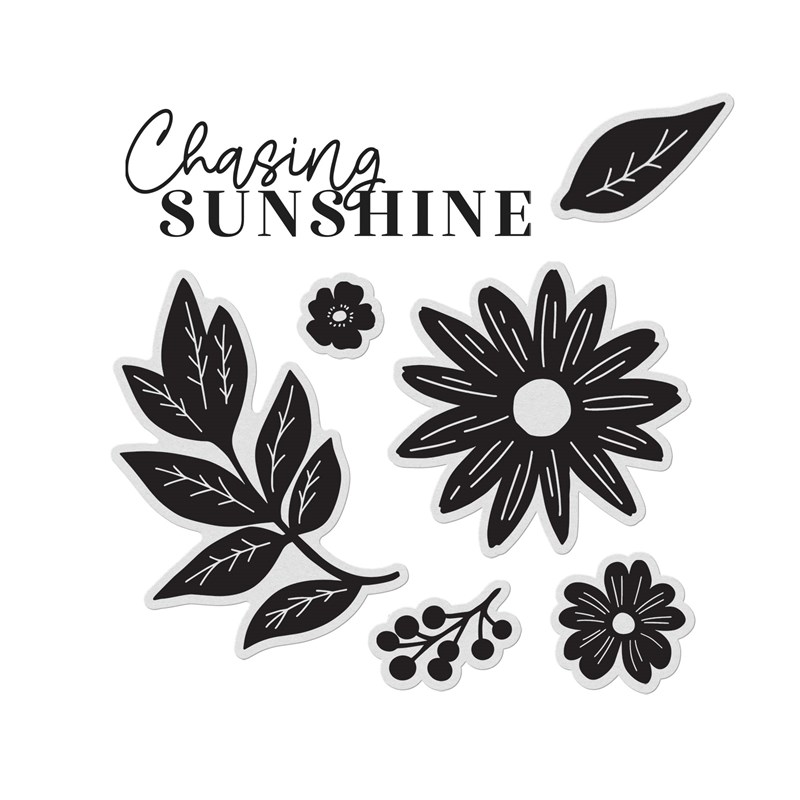 This Chasing Sunshine Stamp + Thin Cuts set is a fantastic set. While it's fabulous on its own. It also would make a perfect substitute for the Daisy, Daisy set that sold out so quickly. So if you missed out on getting that collection, this set could be your answer!
Be sure to check your wish list. And review the amazing collection of stamps we offer. Definitely take a peek at the 5 exclusive sets, too. As a stamper, you won't want to miss out on the deals on all the wonderful stamps. Most importantly though, be sure to do this all soon since we are in the final days of CTMH's Stamptacular Sale.