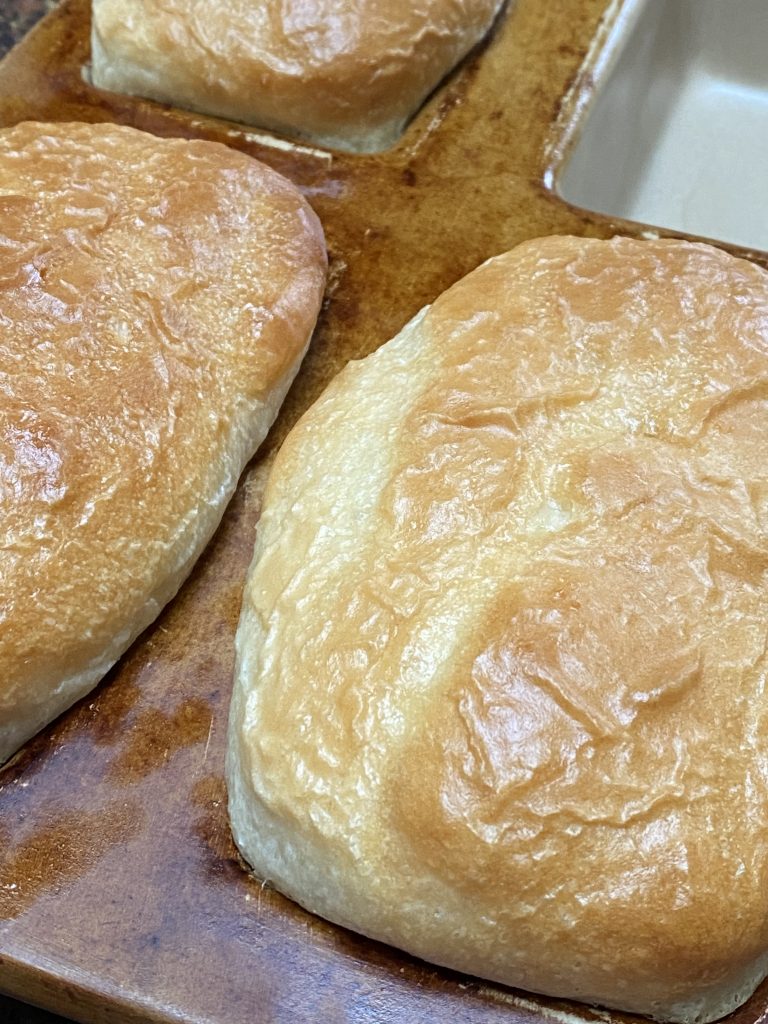 Today I have a special guest to share five Thanksgiving baking traditions with us. This year, with all the challenges we're experiencing, makes it the perfect time to start a new tradition or two with your family. Traditions make for fond memories. Something we can all agree we need.
This is a guest post by Cristin Howard.
The holiday season is filled with opportunities to make memories with your family.
With Thanksgiving being a holiday focused around gratitude and food, what better place to create some new traditions than in the kitchen?
Head to the heart of your home with your family to whip up some traditions that will bring happiness to both your heart and your tastebuds!
Baked Gifts
Before the holiday arrives, take time to discuss people for whom you are grateful. This may be a kind neighbor, your child's teacher, or a family friend.
The weekend before Thanksgiving, spend time together making some seasonal baked goods that you can deliver with a note of thanks. My family's particular favorite baked gift is a mini loaf of pumpkin bread, wrapped up and tied with a bow!
An activity like this does more than create memories for your family; it instills a sense of generosity and appreciation in your children while bringing happiness and joy to others. A real all-around win!
Breakfast
I know Thanksgiving is often all about the big meal, but you still have to eat in the morning and what better way to make little helpers happy than to bring them in first thing to create some delicious dishes.
You can't go wrong with pumpkin pancakes when it's time for Thanksgiving. These taste amazing without any extra decorating effort, but if you're feeling fancy, try your hand at some fun pancake shapes (cookie cutters are an excellent way to make shapes for beginners) to go that extra mile.
Bread
Breaking bread together is a tradition found in almost every culture, and Thanksgiving is no exception for this. While I know that rolls can be one of the things you just pick up at the store, consider, taking the time to make them with your family.
Yeast breads sometimes feel overwhelming, but many recipes are simple and easy to follow. It's also a fantastic science and chemistry lesson to discuss what yeast is and how it makes the dough rise and grow.
So it doesn't feel like "one more thing" you have to make on the day of, consider using an overnight roll recipe. This will give you freshly baked rolls to enjoy on Thanksgiving, with all the work happening before the big event.
Pies
What's Thanksgiving without a little pie? This traditional turkey day dessert has so many variations that there are ones for everyone to love.
If you're heading to a friend or family member's house for Thanksgiving, pie is an easy thing to make and bring along, and a homemade one is sure to elicit oohs and aahs. Think of how proud your kiddos will be to say they helped make it!
The secret to a truly excellent pie is a great crust. Rolling out the crust is honestly half the fun. If you don't feel like making your own, you can buy some premade crust in the refrigerated section of your grocery store, or even get a mix in the baking aisle. If you're game to give it a go from scratch, try out Williams Sonoma's classic crust recipe for fantastic results every time.
If you're a family of chocolate lovers, try this chocolate chess pie for a fudgy, brownie option. In the South, you can't go wrong with some pecan pie. Maybe you have a recipe that your grandmother used to make that you can pass down to the next generation. There are no wrong choices when it comes to pie!
Cookies
When the day is over, heading back into the kitchen might be the last thing you want to do. However, the end of Thanksgiving often marks the start of the Christmas season and what better way to celebrate than with your first batch of Christmas cookies?
Make this ginger cookie dough in advance and pop it in the fridge. On Thanksgiving night, scoop it out to bake. The smell and taste of the warm spices will get everyone into a festive spirit that will surely last longer than the cookies!
If you are having a lot of people over for Thanksgiving, you might even have your kids do a pretend cookie sale. Set them up with a fun toy cash register, and make a game out of dessert.
Make It Count
Whether you try to fit all of these activities into your Thanksgiving plans, or just pick one, take the time to unplug from everything else and just be present with your family.
The best traditions and memories are made (and baked) when everyone is together, enjoying each other.
Cristin Howard runs Smart Parent Advice, a site that provides parenting advice for moms and dads. Cristin writes about all of the different ups and downs of parenting, provides solutions to common challenges, and reviews products that parents need to purchase.