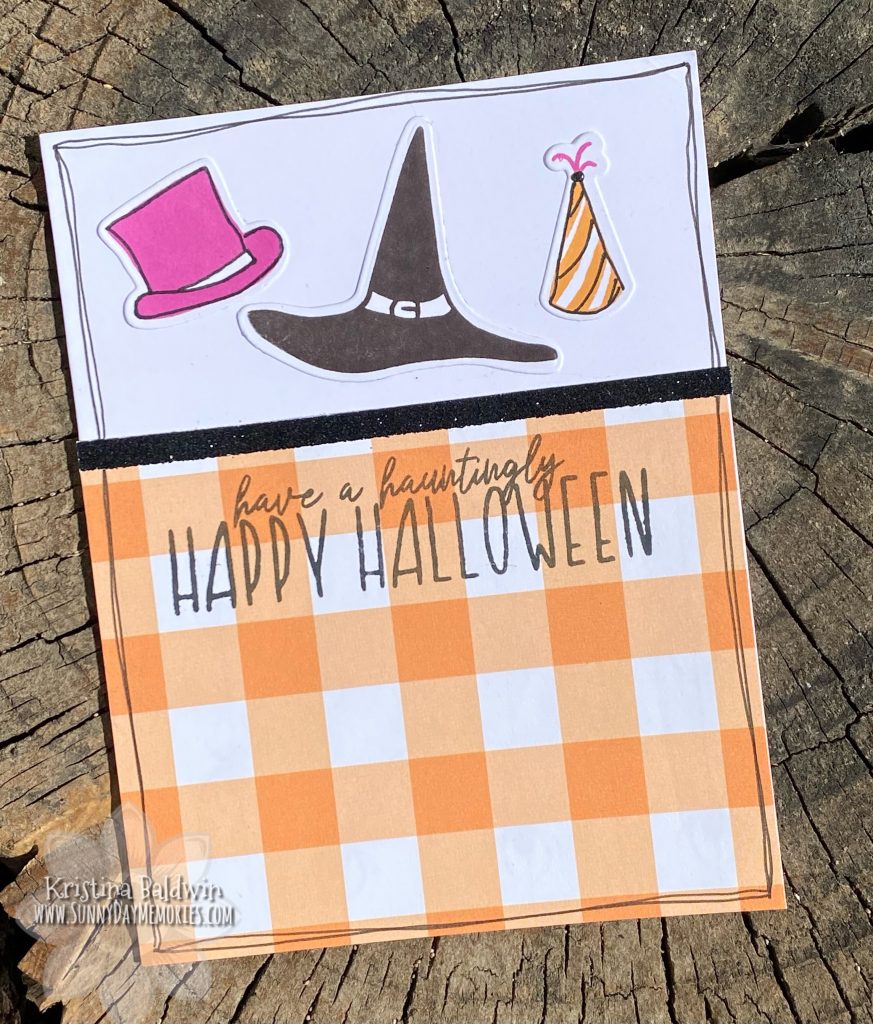 For today's Make It Monday (81st edition), I'm sharing this Hauntingly Happy Halloween Card. The inspiration for this card came from a photo of cards being sold by Current Catalog.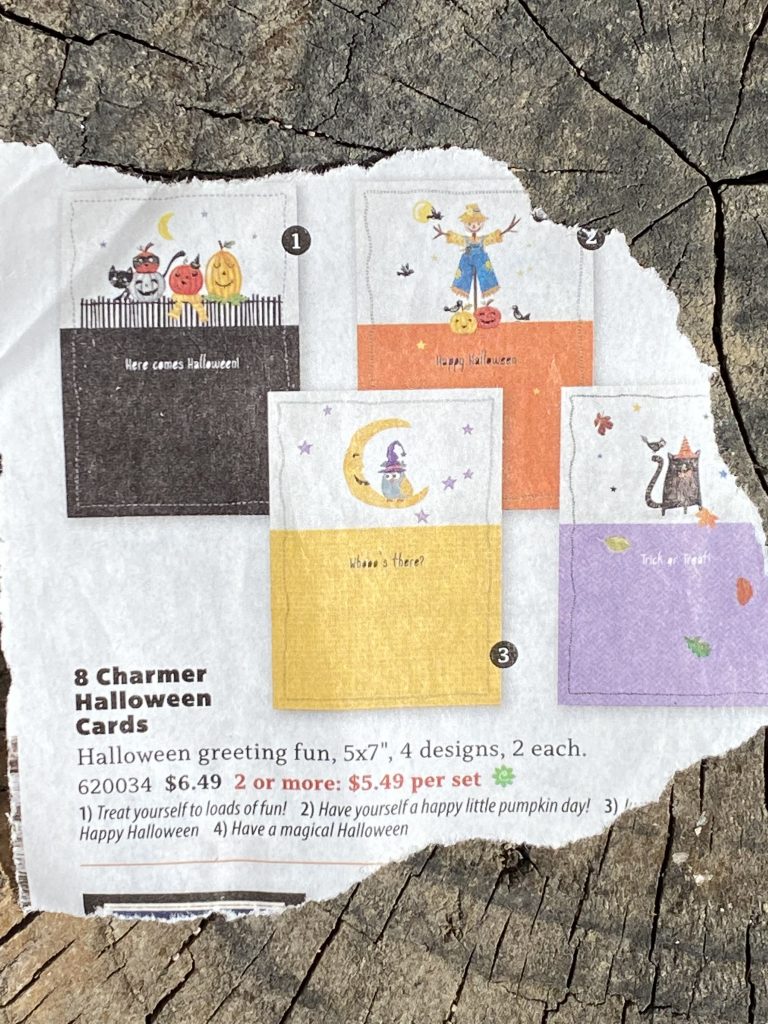 Do you ever find inspiration for a card in a catalog or another ad? Perhaps it inspires you for a scrapbook layout? Or maybe you're inspired by a color combination you see? The colors just speak to you and you feel the urge to use those colors together on your next project. Embrace these moments! This past Thursday and Friday, Close To My Heart hosted their latest Virtual Album Retreat and this was a key component with the layout designs.
It's a great reminder to take advantage of these inspiring occurrences. If you find something appealing, look at it and decide–is it the design, the color combination or something else that is speaking to you? Then take that and use it in your next project. It doesn't need to be exact. I loved the simplicity of the card design in the Current Catalog but created a standard A2 (4-1/4″ x 5-1/2″) card rather than a 5″ x 7″ card. Additionally, I also took the liberty of adding an extra layer between the patterned paper and the solid paper. Simply adding a slim strip of Black Shimmer Trim tied it all together so nice.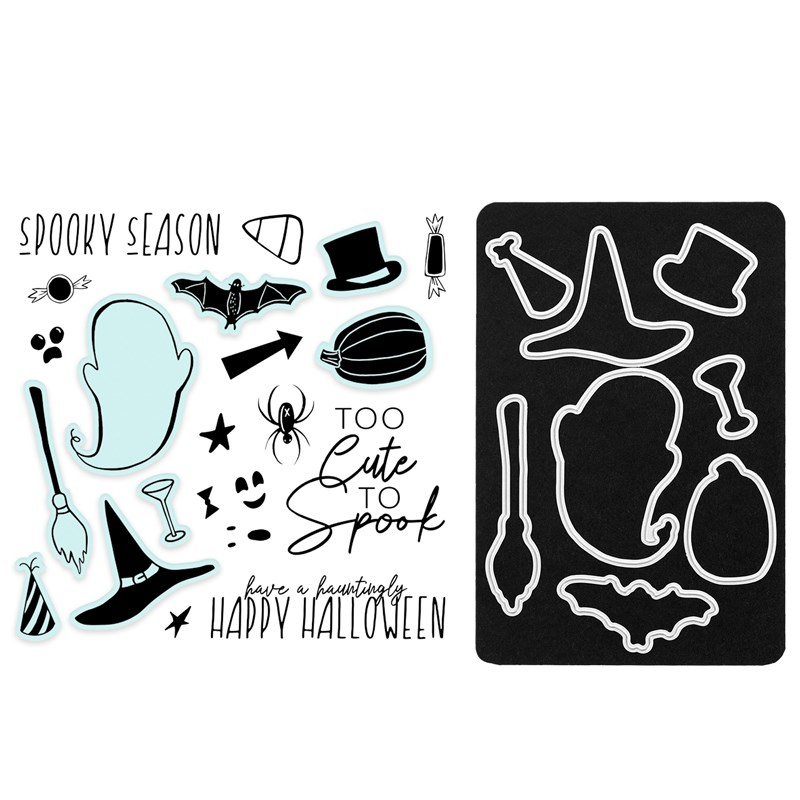 Plus, I created a touch more dimension to my card by die cutting the hats from the Boo Crew Stamp + Thin Cuts. While I didn't use any 3-D Foam Tape, simply adhering the extra layer does give it a little more depth to the card.
I'm pleased with how the card turned out. And it was so simple to create which makes it that much better! So for this Make It Monday, I encourage you to find & utilize some inspiration like I did with my Hauntingly Happy Halloween Card.