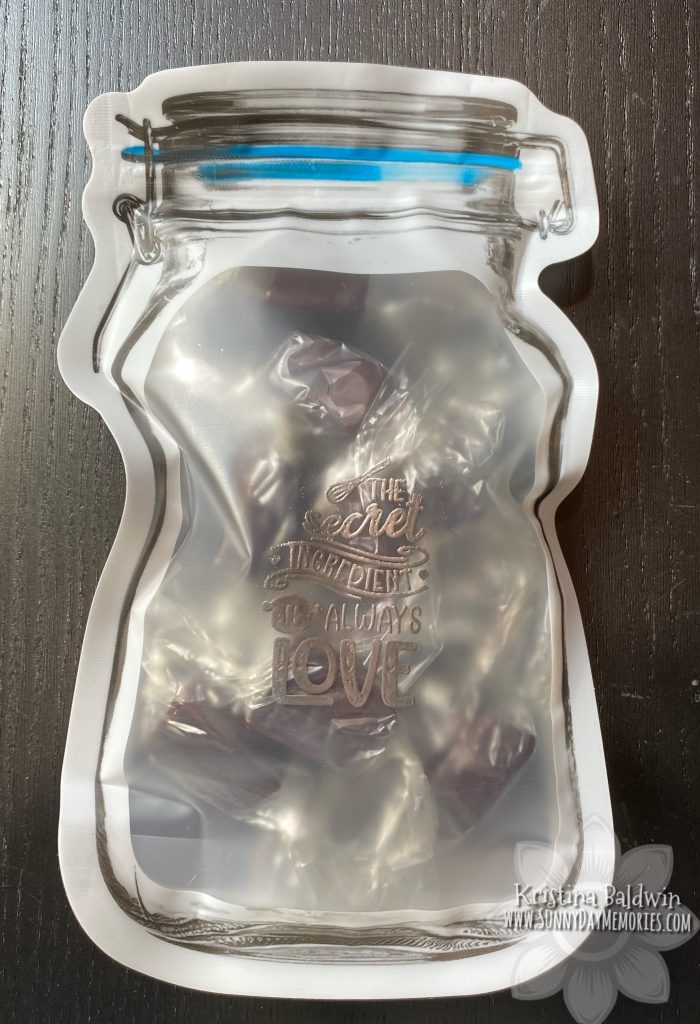 Today I wanted to share a fun idea–a heat embossed mason jar treat holder! A friend of mine shared some of these fun mason jars with me. They have a resealable closure–like a Ziploc bag but cuter. Immediately I thought they'd be so cute with some stamping on them. But then I wondered if I'd be able to do some heat embossing on it. It's a heavier weight plastic, but it still required that I be slow and careful in the process.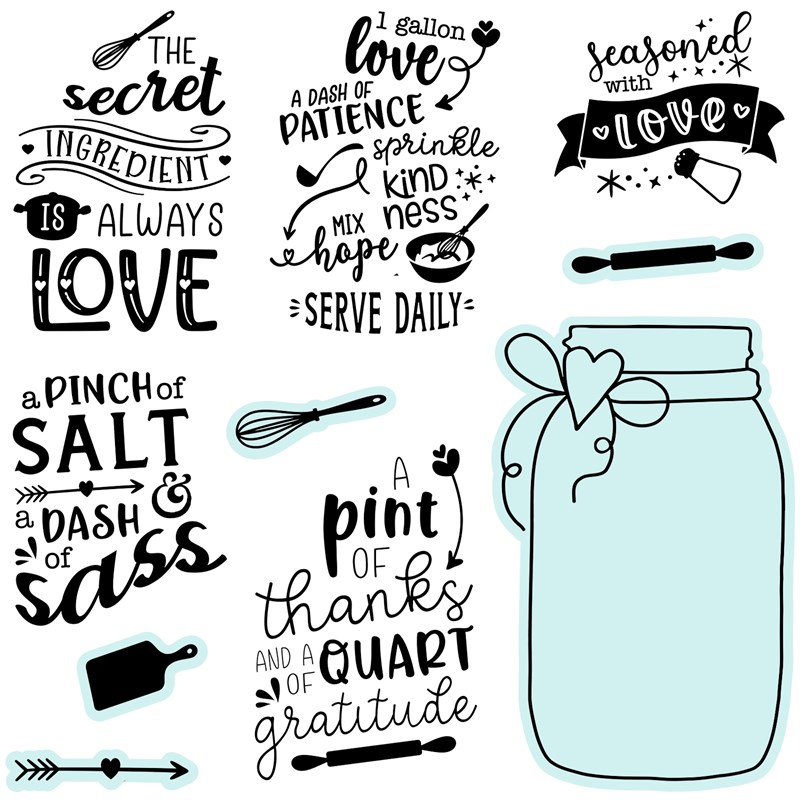 When I saw the *NEW* Eat Play Love Cardmaking Stamp Set in the March-April Catalog, I knew it would be the perfect set to use on these mason jars. (Note: the images in blue have coordinating dies.)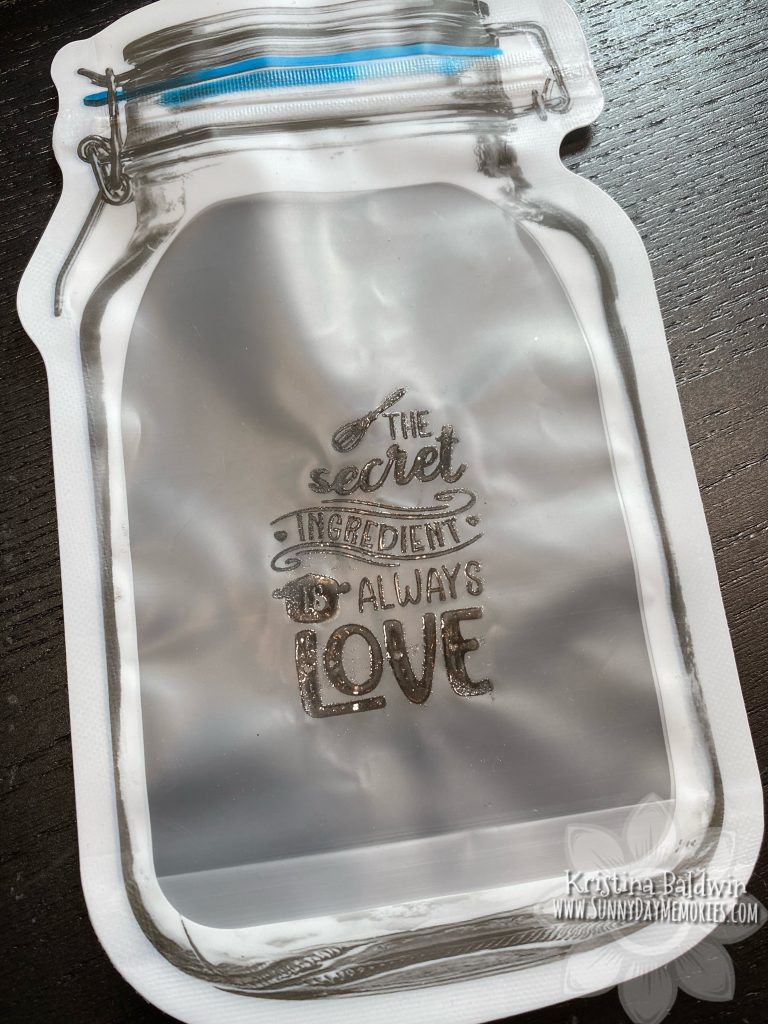 I initially grabbed my Black Pigment Ink Pad and Clear Embossing Powder and gave it a shot. I opened up the zipper top and separated the 2 layers. Then using my Heat Tool I began heating up the image. I kept the tool a little further away from the image than I normally would–just to ensure I didn't have any melting of the mason jar plastic. I proceeded a little slower than usual, too. The powders began melting as normal without any issue or damage to the mason jars. The end result felt a little more translucent than I had hoped for.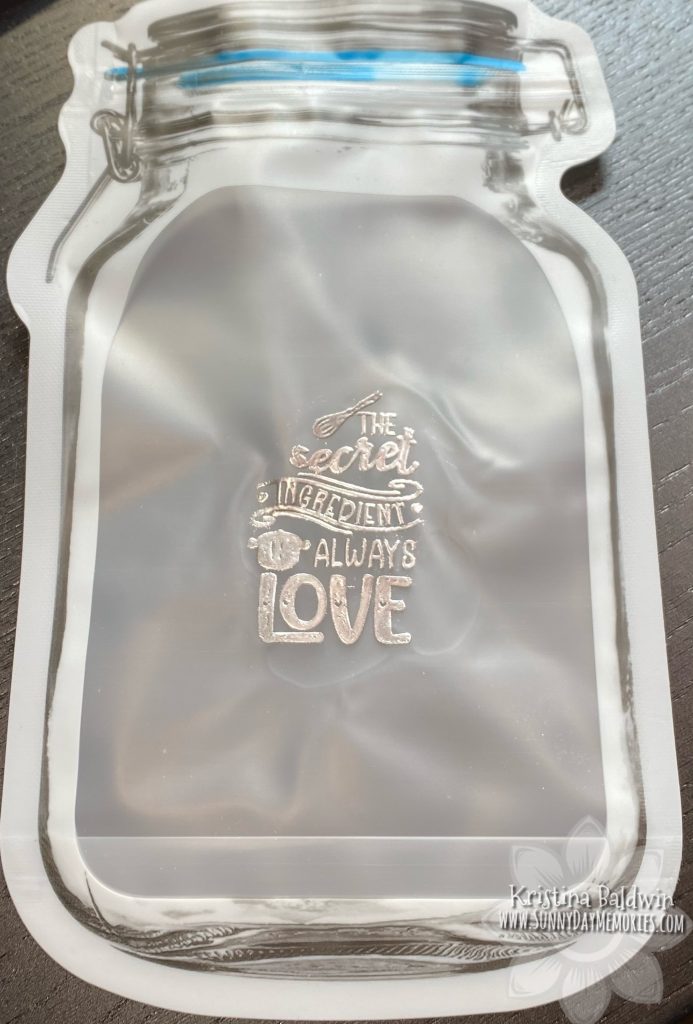 So I decided to give it another try just tweaking my process a little. Instead of using the Clear Embossing Powder I decided to try Silver this time. A much bolder result was achieved.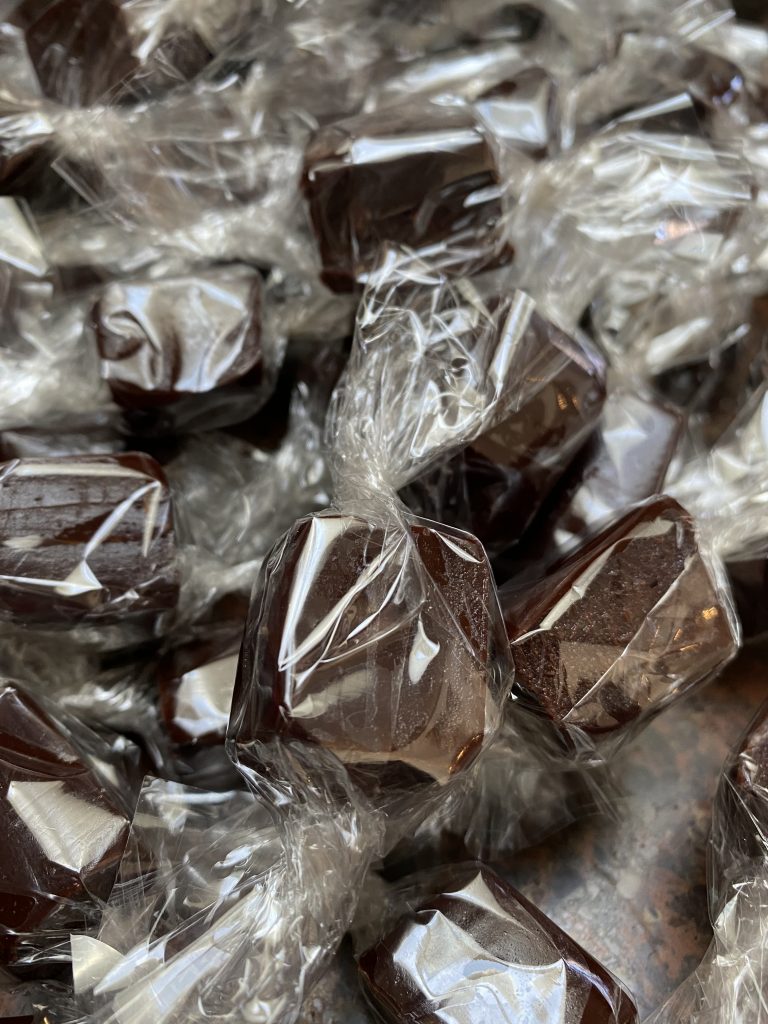 Now that I had these fun treat holders, it was time to fill them, right?! I figured what could be a better treat to go inside a handmade treat holder than a homemade treat. So using my friend's recipe, I made some yummy Salted Chocolate Caramels.
The caramels definitely made the perfect addition to my heat embossed mason jar treat holder!