Close To My Heart recently released a new product that can make scrapbooking a game. It's true! CTMH collaborated with Stacy Julian to create a unique product that allows you to make scrapbooking easier. It also allows you to share your stories in a unique way. It's called Story Deck and it's pretty amazing!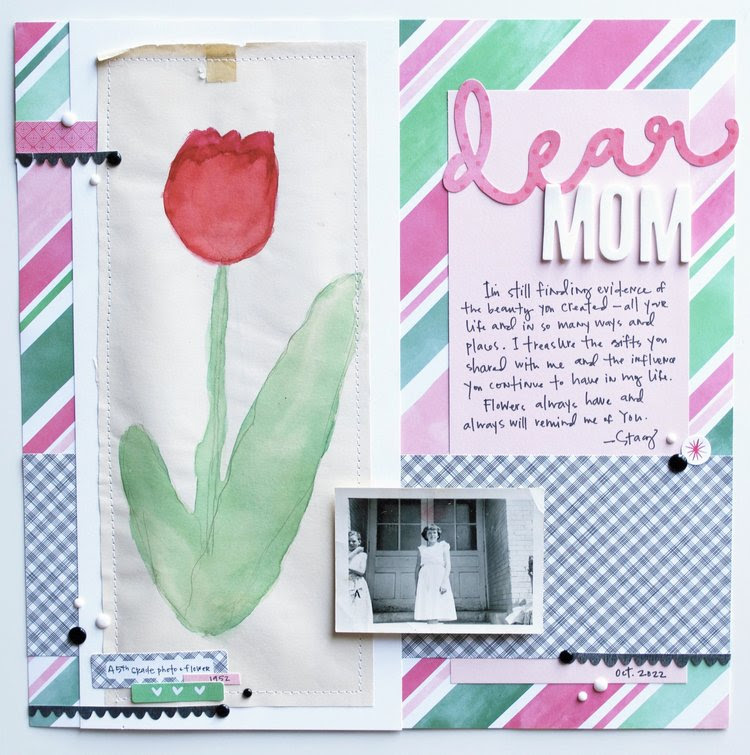 Here's what Stacy has to say about this wonderful new product she created.
What's a Story Deck?


A set of 48 total cards in 4 different categories to guide you to specific topics, photos, approaches and products and to spark your creativity so that you can tell more interesting stories.
Ready cards invite you to document within a specific story topic, like Home, Travel or Food & Fun.
Set cards challenge you to take a particular approach with your chosen story by incorporating things like memorabilia, a screenshot, numbers or song lyrics.
Go cards direct you to use something specific, like a technique, product, or color. A Go card might read stitching, stamps, lots of photos or monochromatic colors.
Bonus cards are designed to strengthen your storytelling and design skills by challenging you to try a new technique or tool, create layers on your page or incorporate some kind of a pocket.
You know what's truly scary?


Having scads of photos, loads of supplies and not knowing where to start. This is why I partnered with Close To My Heart to bring you an even bigger and brand new Story Deck. All you need to do is deal yourself 2, 3 or 4 cards and then let your brain begin its work of pulling together the details and elements to meet the criteria on your cards.
With a Story Deck indecision evaporates and you get to focus on creating.
Can you see how fun this can become? A simple hand of cards can help guide you from not knowing where to start, to sharing a truly wonderful story in a creative way. Perhaps in a way you might not have thought to do before.
I'm SO excited about this product. I really want you to give it a try! So…all month long when you place a minimum $40 order (subtotal; post VIP credits and pre-tax and shipping) I'm going to send you a random hand from this new Story Deck for you to try out. So fun, right?
But what if you're not a scrapbooker and not interested in this new product? I'll send you a fun paper sampler instead! You just need to let me know right after you place your order that you prefer the paper sampler instead. I'm more than happy to accommodate that request! 🙂
So no matter if you are a scrapbooker or not, when you shop with me this month, I'll be sending you an extra bonus thank you–with one of these gifts! For those of you who receive your hand of the *NEW* Story Deck, I can't wait to see what you create. You'll truly see how you can make scrapbooking a game!