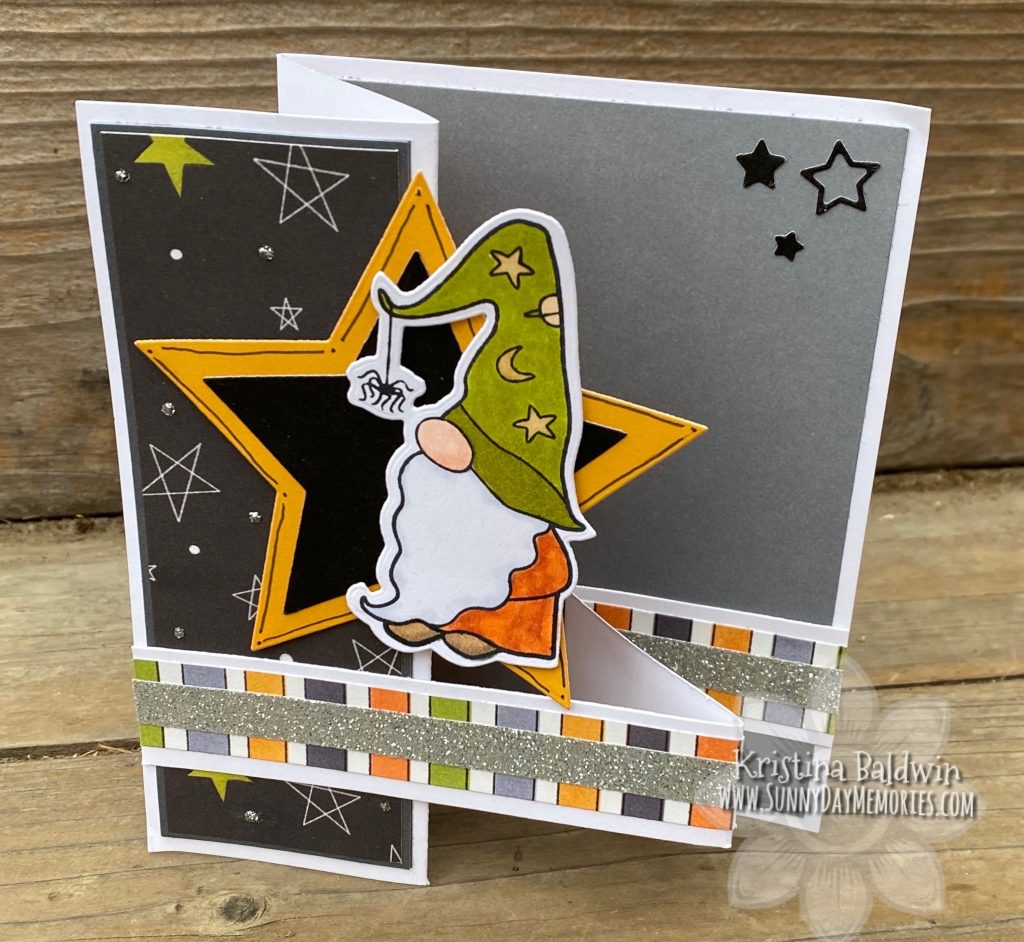 I'm in love with my Spooky Gnome Double Z-fold Card! The *NEW* Spooky Gnomes Stamp Set with coordinating dies is just too cute. Have you seen it yet?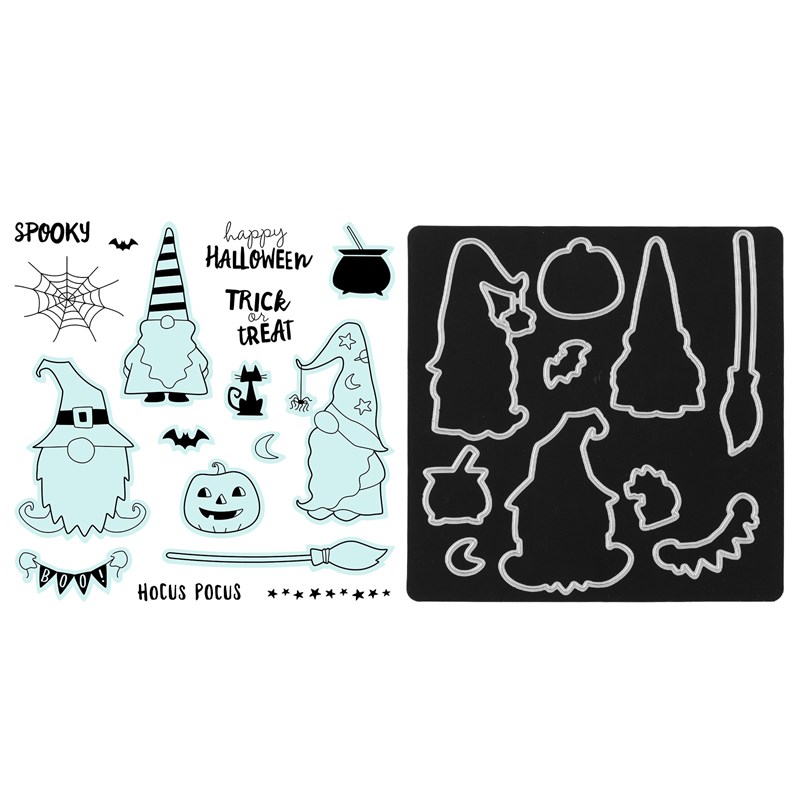 You can also get just the Spooky Gnomes Stamp Set without dies. But if you have a die-cutting machine, I highly recommend getting the matching dies. Less fussy cutting! It seemed so perfect pairing this stamp set–and the gnome with the magician style hat specifically–with the Star Patterned Paper from our Got Candy Paper Collection. The card could be used for Halloween, but it could also be just a general card for a friend. Or maybe a birthday card? So many options, right?!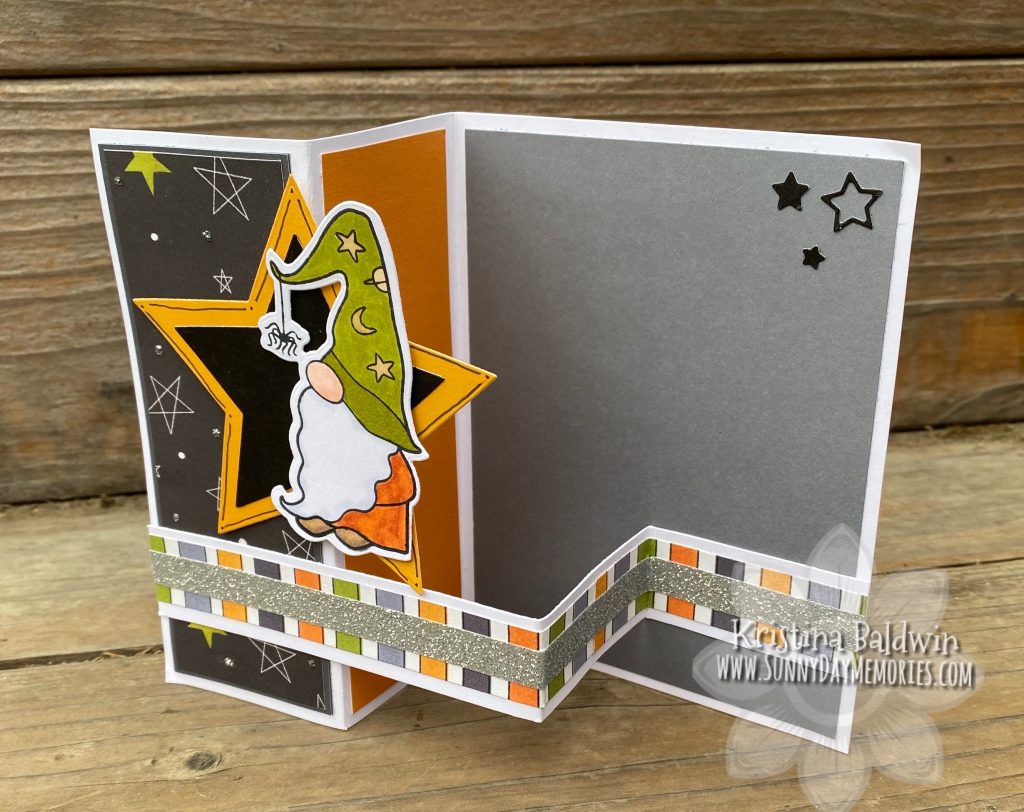 To keep with the star theme I also used our *NEW* Star Shaker Window Thin Cut, but didn't use it to create a Shaker Card. I just used the elements as part of the card design.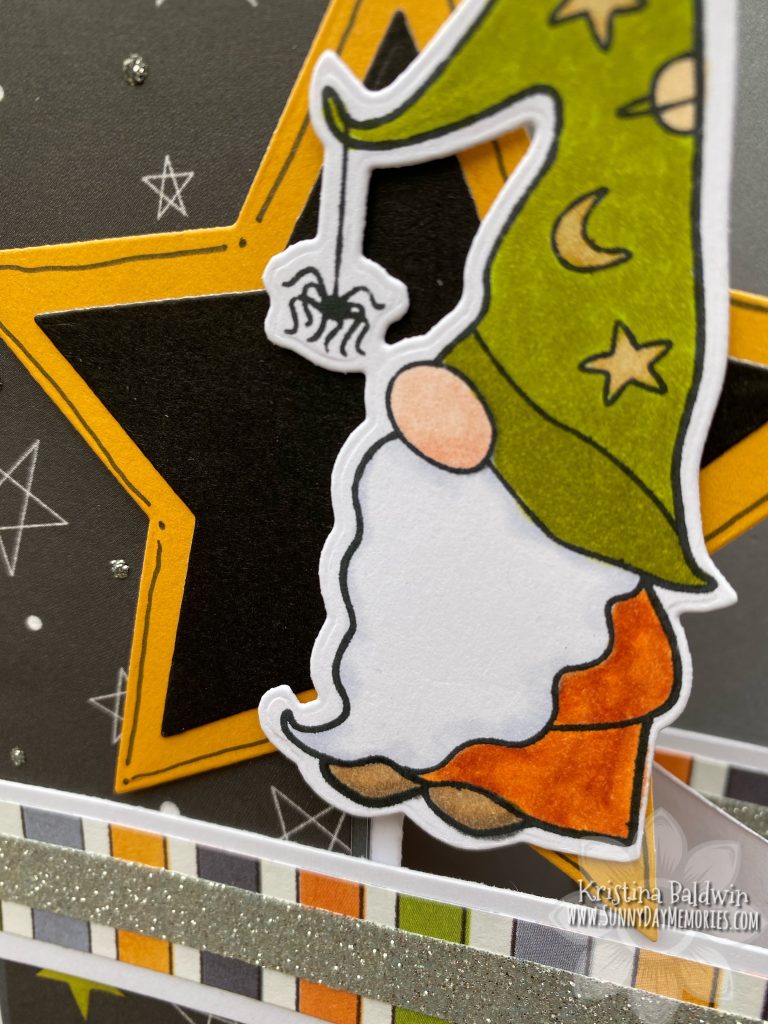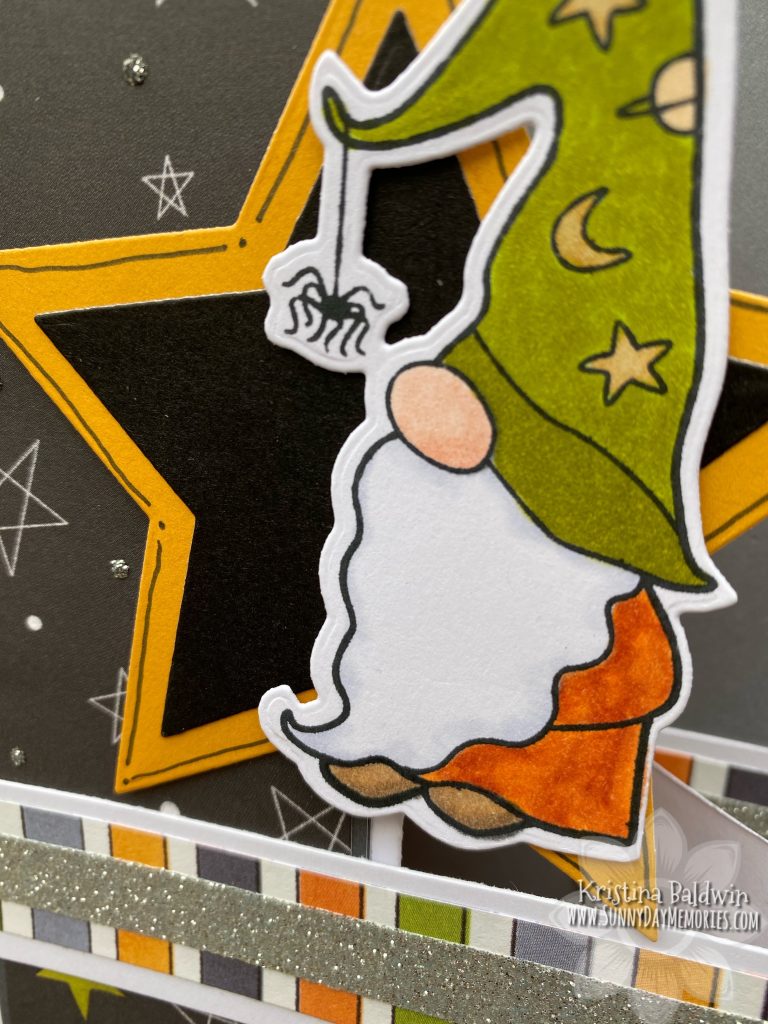 I had so much fun creating this card. And I'm so happy with how it turned out. Doing a Double Z-fold with this card worked really well. I hope you're inspired by my Spooky Gnome Double Z-fold Card to sit down and create something of your own today!