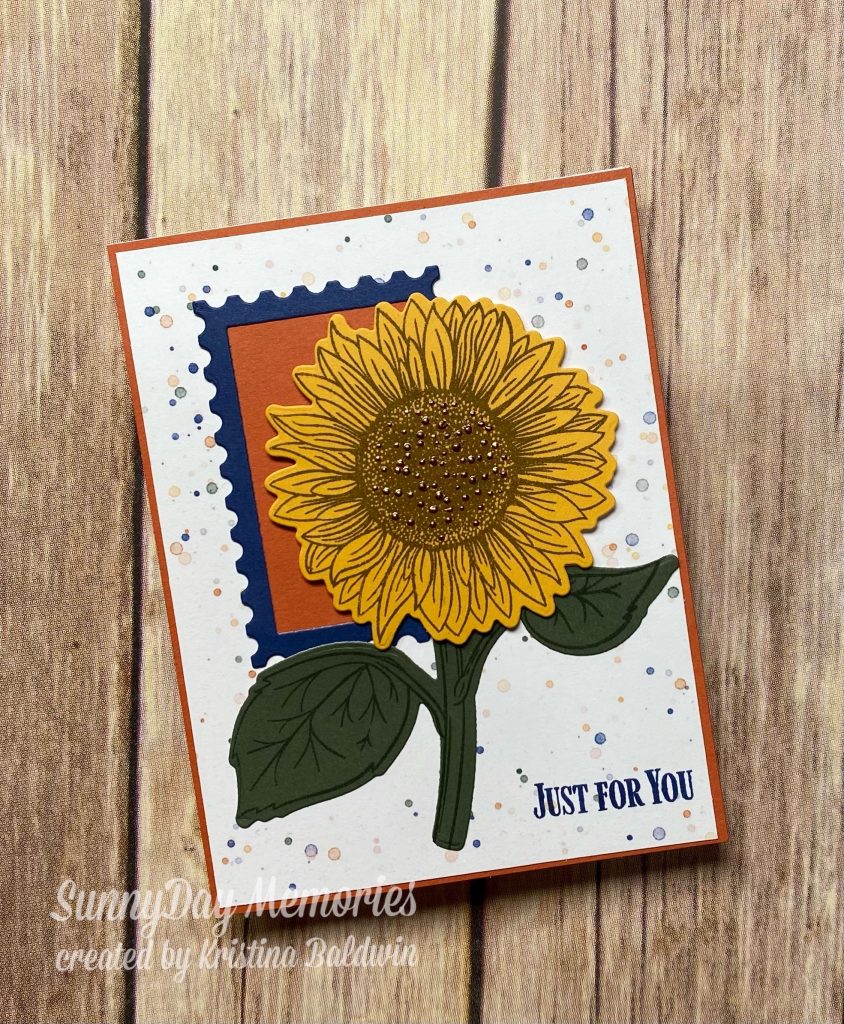 For today's Make It Monday, I have this beautiful Sunflower Just For You Card. I combined our *NEW* Sunflower Thoughts Stamp + Thin Cuts along with our Crisp Air Paper Collection.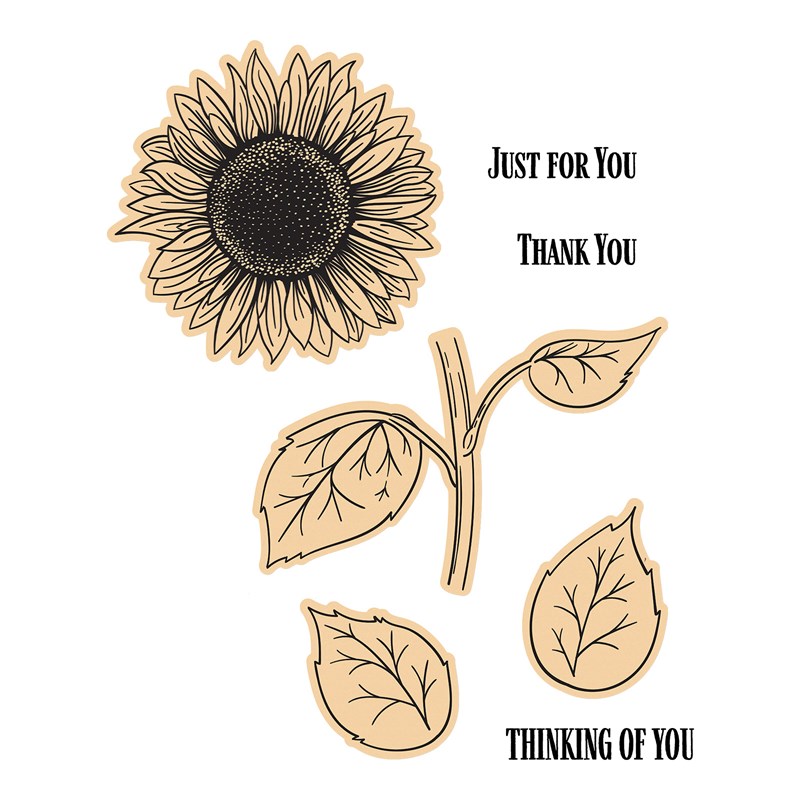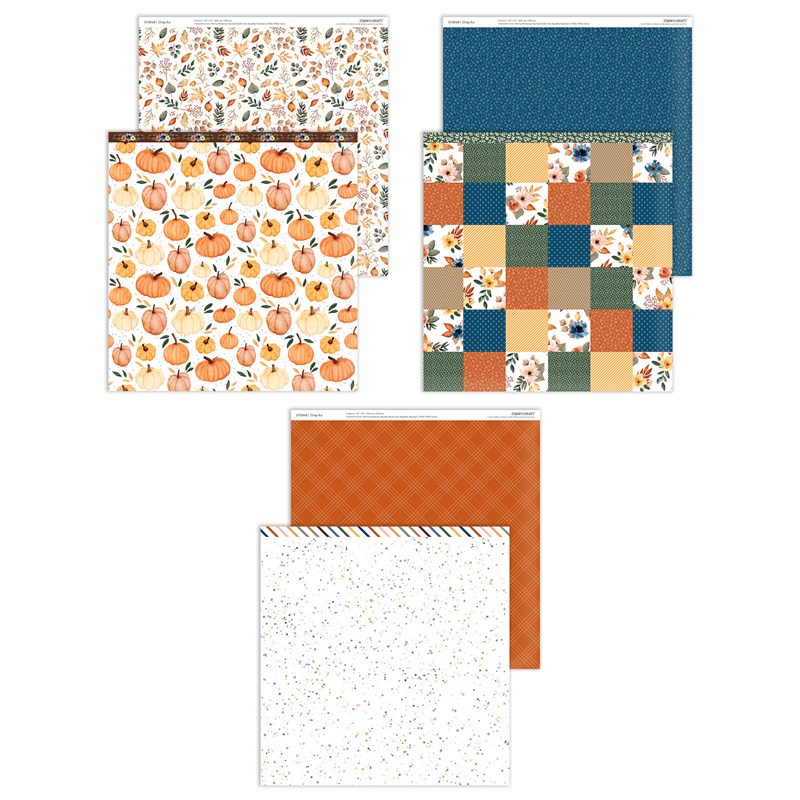 Both are stunning. And together they pair so nicely! Additionally I used the following:
Mocha Stamp Pad (Z6531)
Pine Stamp Pad (Z6540)
Sapphire Stamp Pad (Z2848)
Crisp Air Coordinating Cardstock (X7284C)
Sappphire Cardstock (X5957)
Sundance Cardstock (X6051)
White Cards & Envelopes (X254)
Postage Frames Thin Cuts (Z4437)
Thin 3-D Foam Dots (Z3341)
Rose Gold Liquid Pearls (Z3793)
And here is the Card Sketch for today's card.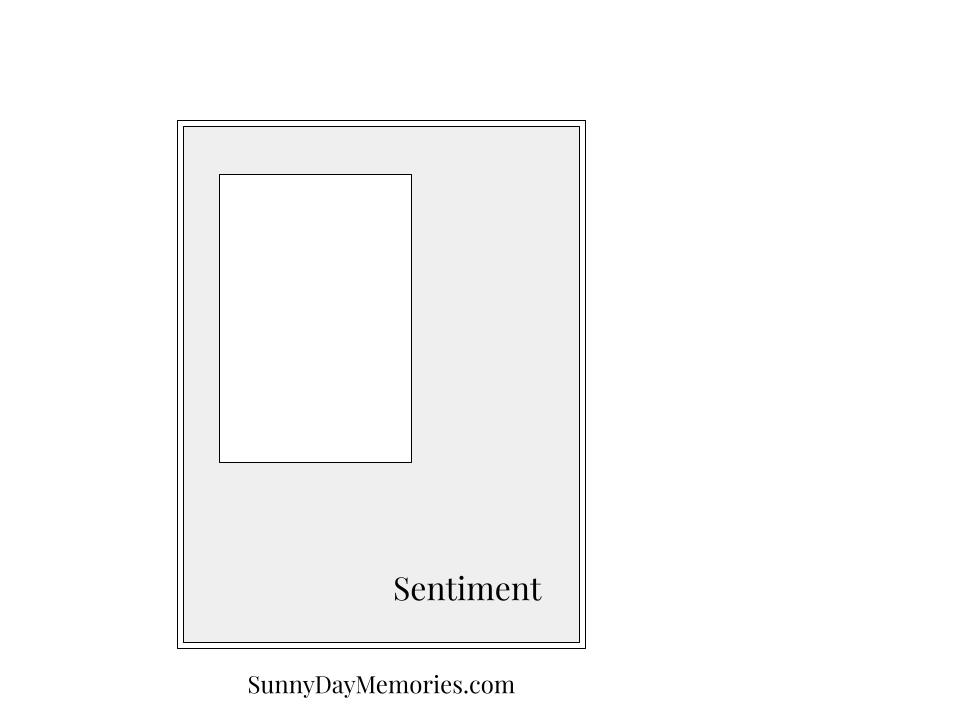 I hope you have fun creating your own card with this week's Card Sketch. It's a simple card design and easy to create. I love sunflowers and find them so cheerful. Today's Sunflower Just For You Card definitely conveys that cheerful feeling and will hopefully brighten the recipient's day when they receive it.