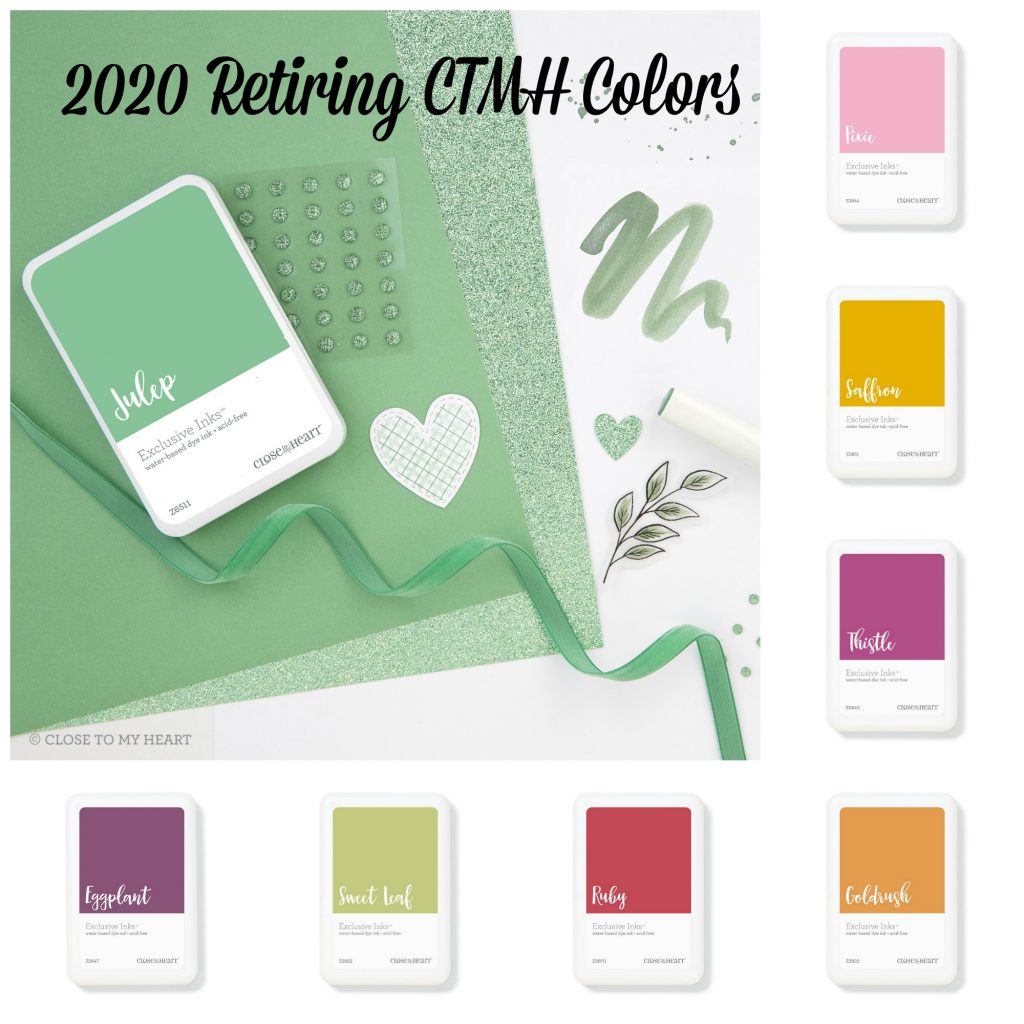 Are you ready for the 2020 retiring CTMH colors? A few weeks ago I posted a Retirement List HERE. What was missing from this list was the retiring colors list. As a Consultant, I get a sneak peek at the upcoming catalogs before they are released. That means I've seen all the awesomeness in store! It also means I got to see what *NEW* colors are coming as well as which ones we need to say good-bye to.
Now is the time to stock up on your favorites (especially re-inkers as those tend to sell out quickly!) There are a total of 8 colors retiring this year (including our Color of the Year, Julep.)
Now is the time to grab your favorites from the 2020 retiring CTMH colors before they're gone forever.