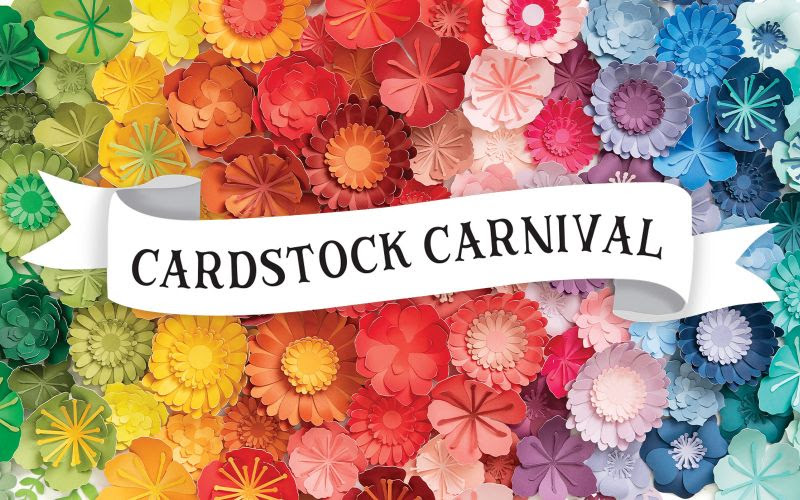 Since we're celebrating our Cardstock Carnival all month long, I thought it was the perfect time to share 3 techniques with CTMH's white core cardstock. If you didn't know, not only is our cardstock 2-toned (with the true color on one side and a lighter shade of that color on the other side), it also has a white core. There are several fun techniques you can do that are only possible with a white core. Let's look at 3 simple ones.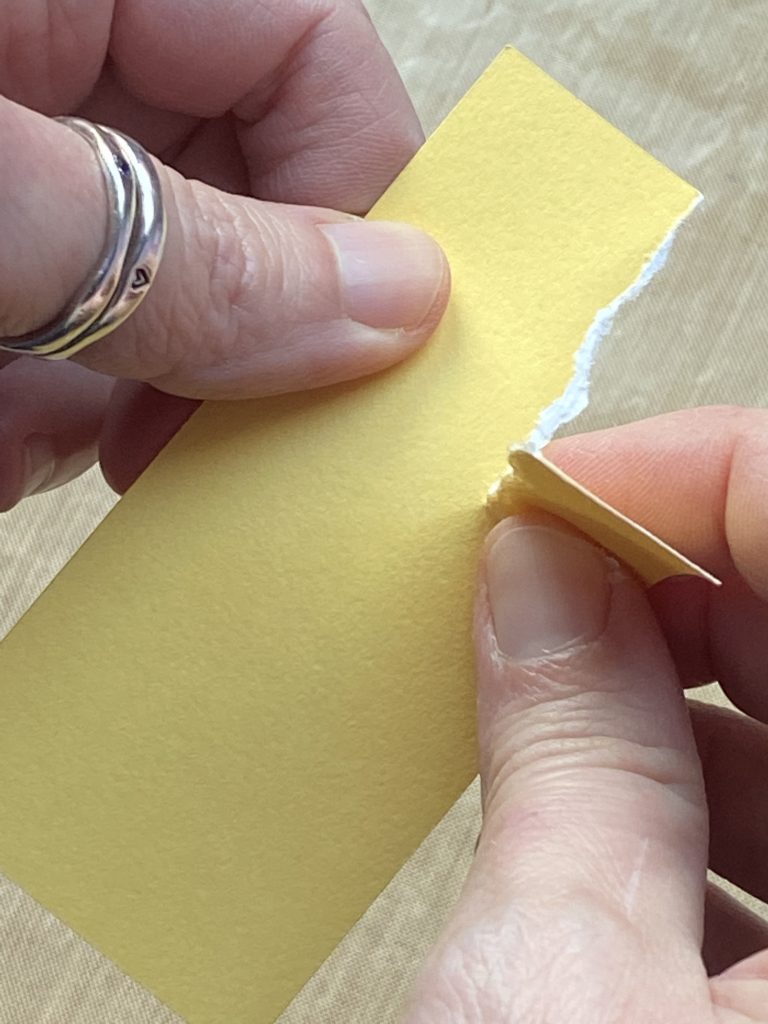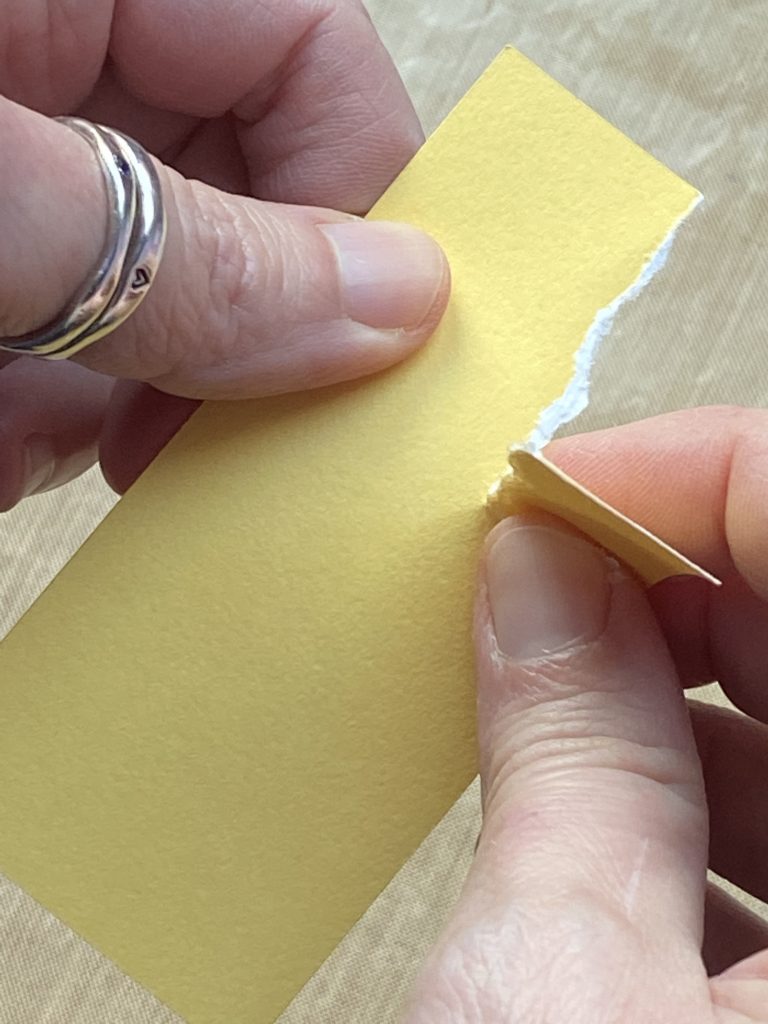 1. TEARING
When you tear our White Core Cardstock, you show off the beautiful white center. Additionally, you expose the paper fibers adding extra texture to your project. To get maximum texture, tear the cardstock toward you. This will give you an organic tear flow and maximize the amount of white core that you see. If you desire a more straight tear, you can lay a ruler along your paper using that as a barrier when tearing. This will help keep the tear more straight.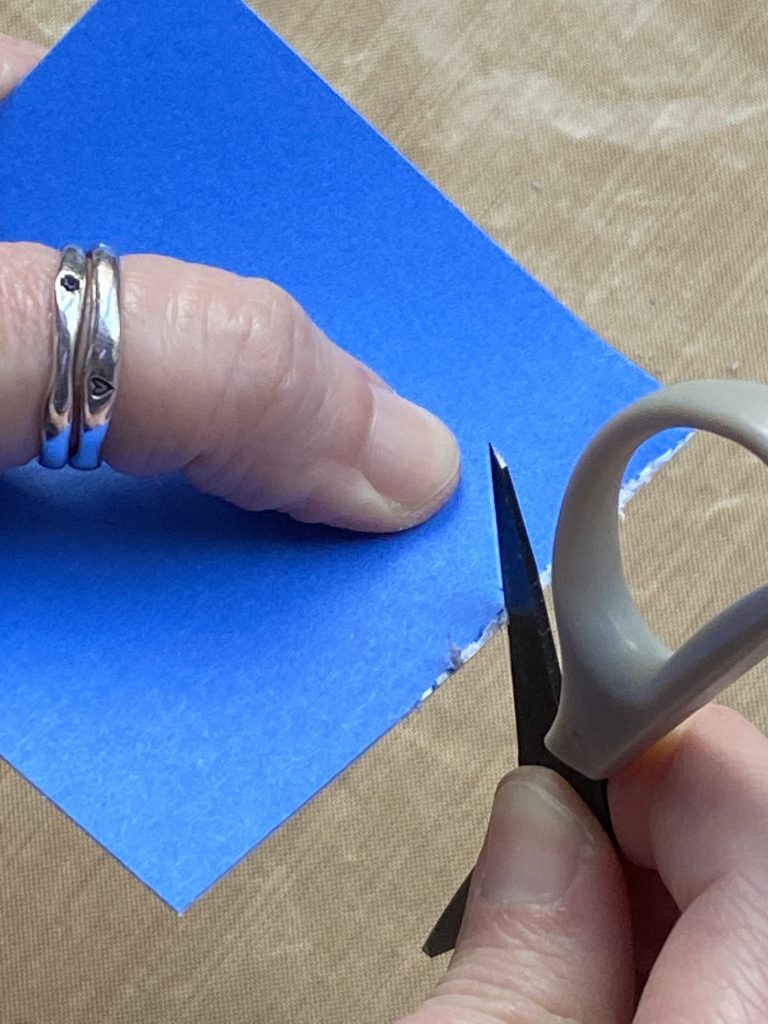 2. SCISSOR DISTRESSING
Another technique that adds texture to your project is Scissor Distressing. Simply open up your Micro-tip Scissors wide and carefully rub the blade of the scissors along the edge of your cardstock. The amount of pressure you give will determine the extent of the texture you get. If you just rub your scissors with light pressure, you'll have less of the white core exposed. However, if you rub with more vigor, you'll get a lot more white core and fibers exposed. Just make sure you do this technique with care, as the scissor blades are sharp!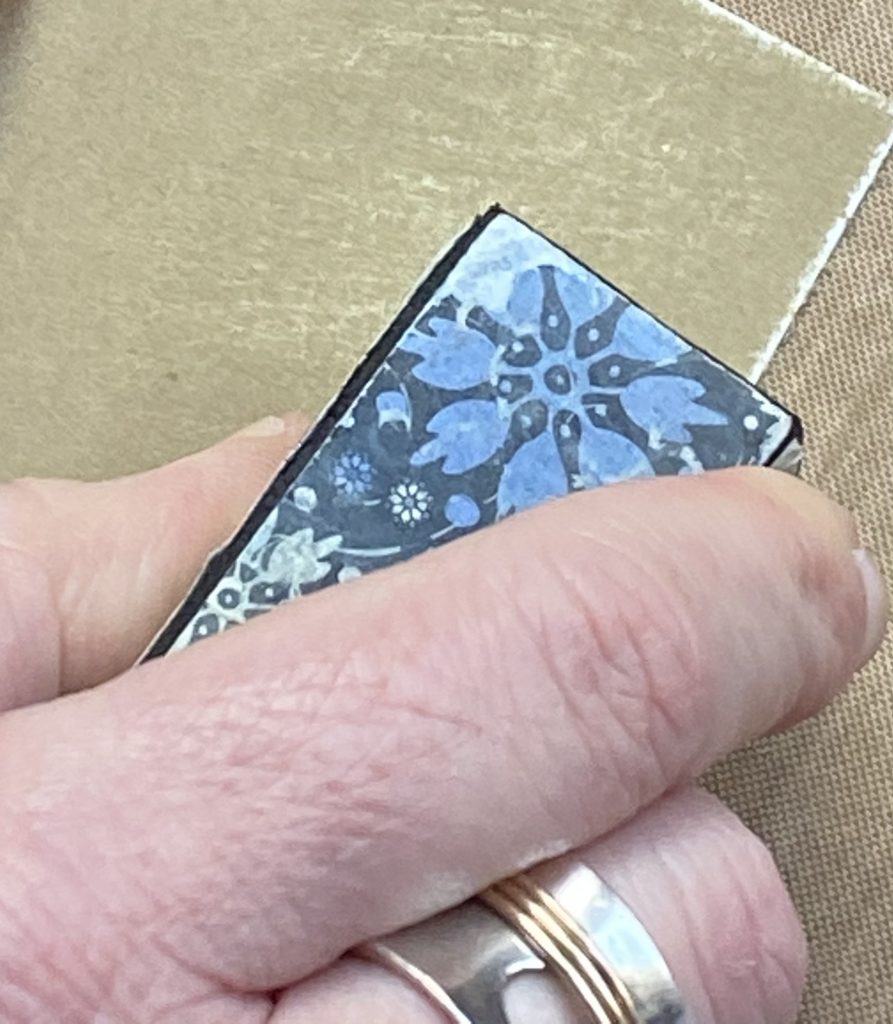 3. SANDING
Sanding our White Core Cardstock is a super fun technique. You can achieve many different looks with this technique. As the name suggests you are using sandpaper to sand your cardstock and expose the white core. Just like with Scissor Distressing, the amount of pressure you give (as well as the grit of the sandpaper used) results in different distressed levels. What's fun with this particular technique is that not only are you able to expose the white core around the edges of the paper, but also the entire surface. You can even play around with how you do your sanding. You can achieve a fun linen appearance by sanding in one direction–say vertically. Then sand that same paper horizontally. This creates a faux linen effect. So fun.
I encourage you to try out these fun techniques. Since our cardstock is on sale all month long as part of the Cardstock Carnival Special, I plan to showcase these for you over the next few weeks. Be sure to keep checking back to see these 3 techniques with CTMH's white core cardstock in action!