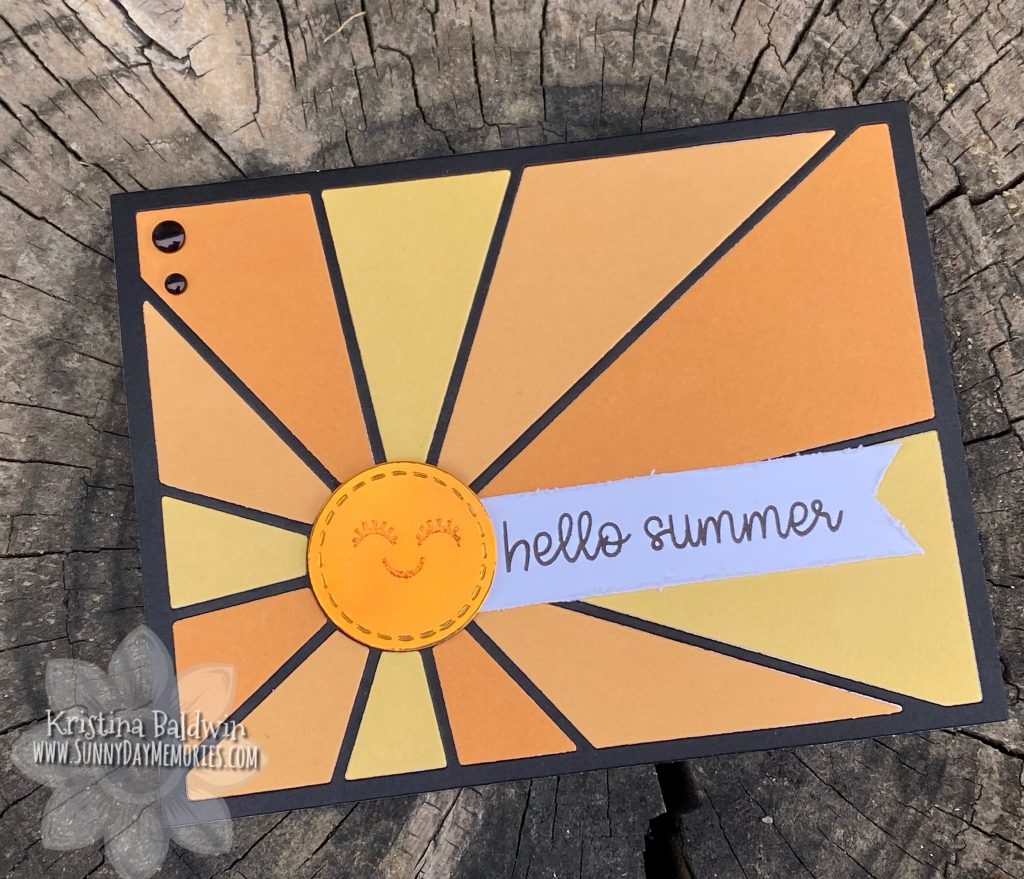 It's officially summer so there's no better time than now to share 50 summer photo ideas with you! This was actually a wonderful blog post shared by CTMH last week. It's the perfect thing to share on this Make It Monday (66th edition.)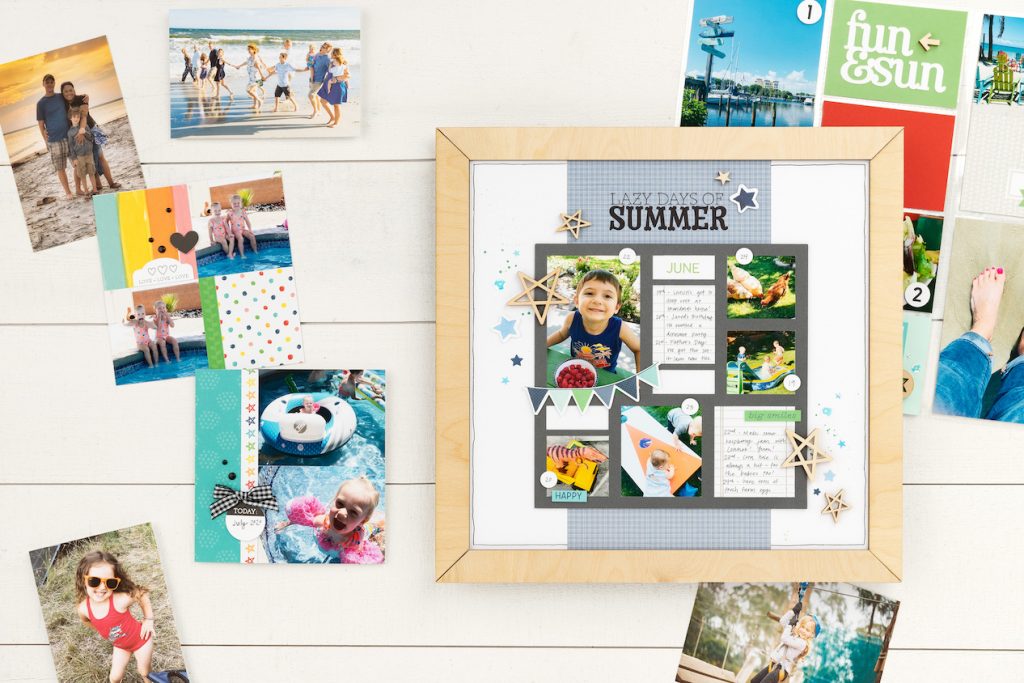 We will be rolling out those hazy, lazy, crazy days of summer real soon, and to prep we've compiled a list of photo ideas so they won't be so "hazy" come fall (how "lazy" and "crazy" these next couple of months are is up to you! 😉)
Whether you'll be going on a huge vacation or planning on sticking around locally, there is so much life to capture during the summertime. The best part, these moments don't require extravagant locations or fancy dress. All you need is you and your people and, of course, your camera.
Before we jump into our list of photo ideas, let's talk about what to do with all of these photos once you have them. The worst thing you can do is take hundreds of awesome photos and then loose them to the seemingly bottomless pit of a gallery that you have saved on your phone or on social media, to never be seen again. Let's just not do that this year. We can do better, and here's how.
The first step is to turn digital images into printed pictures. We all take multiple photos of the same thing to get that "perfect pic." Choose your favorites, print these off, and then delete the rest (you can do it!).
The next step is deciding what you want to do with these printed pictures—do you want to scrapbook all of them or put a few on display?
If scrapbooking is not your thing, make it your thing! It is not an archaic medium, and it certainly is not obsolete. One of the wonderful things about scrapbooking is that it combines your creativity with your photos and memories in a way that is personal and unique to you. If you already journal this way, a scrapbook is not that different. In a scrapbook, however, your memories will be better preserved through the years because your pages are in clear plastic pockets we call Memory Protectors™.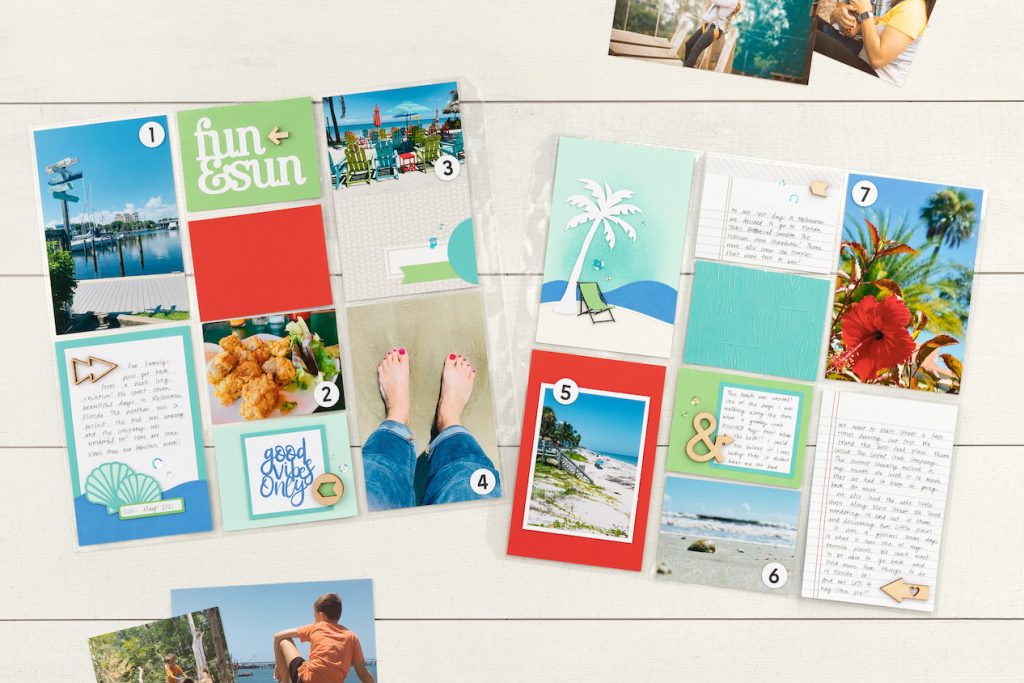 Regardless of whether scrapbooking is or isn't something you're into, if you've got a lot of summer photos that you want to put in an album, pocket scrapbooking is a great solution to quickly scrap all of your photos (even those photos that you may have multiples of because you couldn't pick just one as your favorite). Add journaling, a few pieces of paper here and there, and you're done!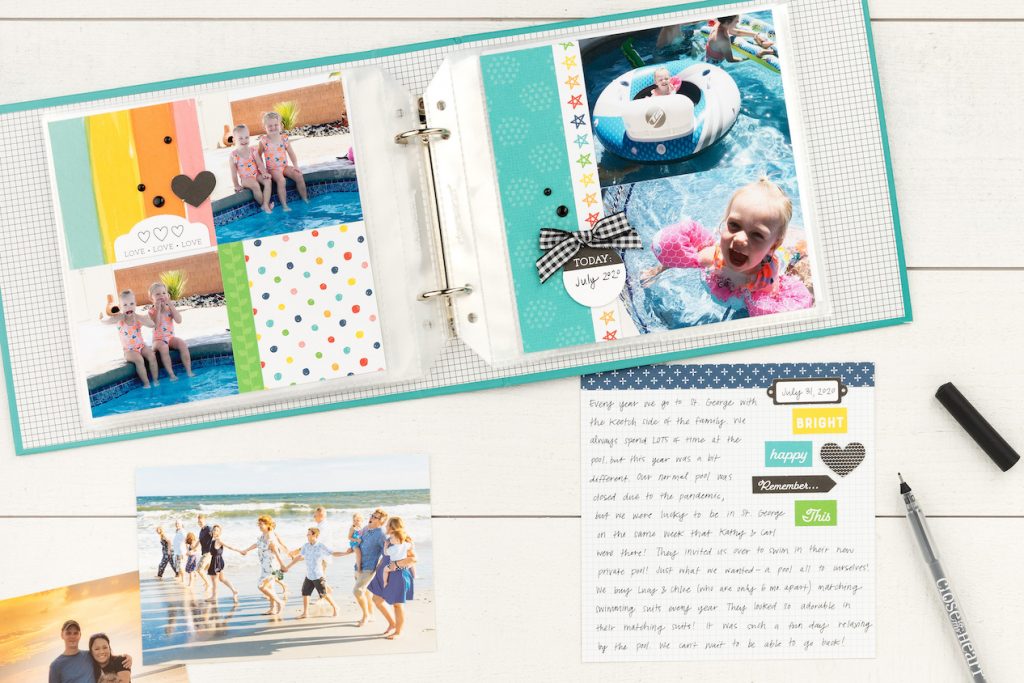 If you've got a lot of pictures of one particular subject, like a trip or a person, the Short Story approach by Story by Stacy™ may be the way to go. The instructional workbook walks you through the process of visual storytelling in a 6″ × 6″ album, using a large group of photos topped off with a personal story written at the very end.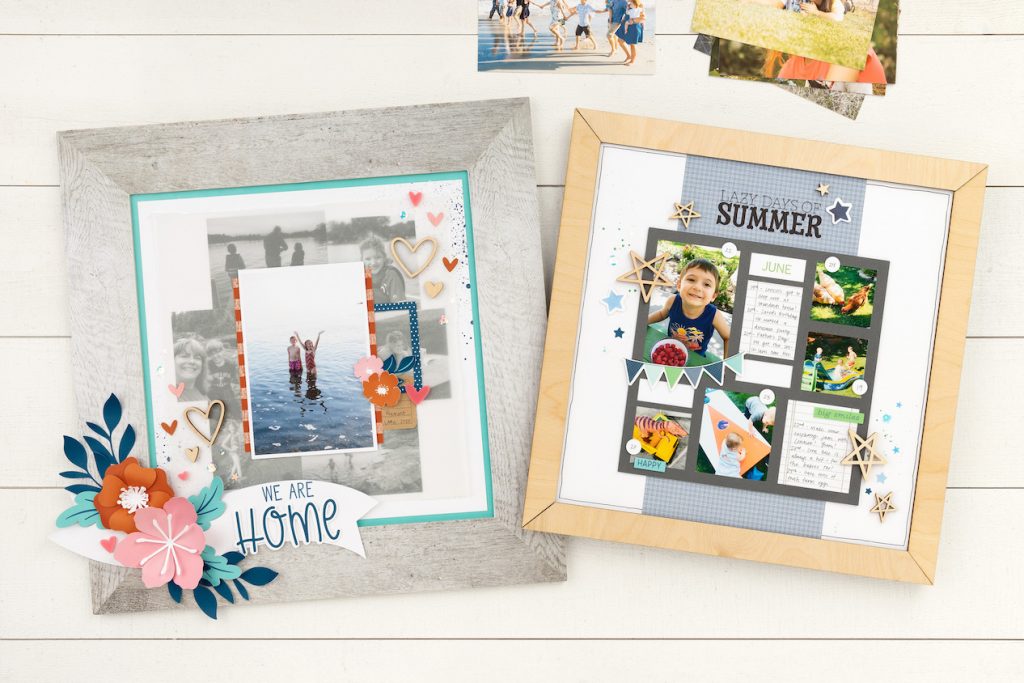 Displaying your summertime fun is definitely something we encourage! You can frame individual photos or create collages of all shapes and sizes. Add stickers, patterned papers, journaling—whatever will fit with the feelings you're hoping to capture and the story you want to tell.
Now, as promised, here's a list of photo ideas to take this summer. Use them all, just a few, or maybe use these as a jumping off place to new ideas of your own. Whatever you do, find and capture moments during this summertime so you'll not only have an answer to the "so, what did you do this summer?" question, but also a keepsake for yourself and your family for years to come.
SUMMER PHOTO IDEAS
Wearing sunglasses
Lounging in the sun
Tan lines
Enjoying a cool summer treat
Summer beverage
Summer reading
Seashells
Flowers
Sunset
Working on a summer craft
Favorite summer footwear/"where I stand"
Fireworks
Summer bbq/cook-outs
Water fight
American flag/July 4th decorations
Patriotic clothing
Fireflies
Sun flare
Road tripping/vacation
Beach landscape
Feet in the sand
Eating watermelon
Bubbles
Blue skies/summer clouds
Family time
Shopping
Kites
Summer dress/beach hat/go-to summer outfit
Ducks
Temperature (on a thermometer/screen)
Mani/Pedi
Attending a sporting event
Deck chairs
Riding bikes
Silhouettes on a bright sunny day
Fun in the yard
Fun on the water (boating/paddle boarding, etc.)
Car wash
Local carnival/fair
Enjoying the outdoors (nature walks/hiking/camping/bonfire)
Summer garden (veggies/flowers)
Sidewalk chalk
Summer love
Pets outside (on a walk/at a park)
Kids taking photos
Around the house
Colorful fruit
Golden hour lighting (about an hour before sunset or an hour after sunrise)
Your front porch
Nap time
Aren't some of these ideas so fun? Truly a great way to capture the memories of every day activities. And after having lost last summer to the pandemic this is definitely a summer to remember. So whether you have epic summer plans this year or just chillin' at home, be sure to use a few of these 50 summer photo ideas to capture the memory to relive later.