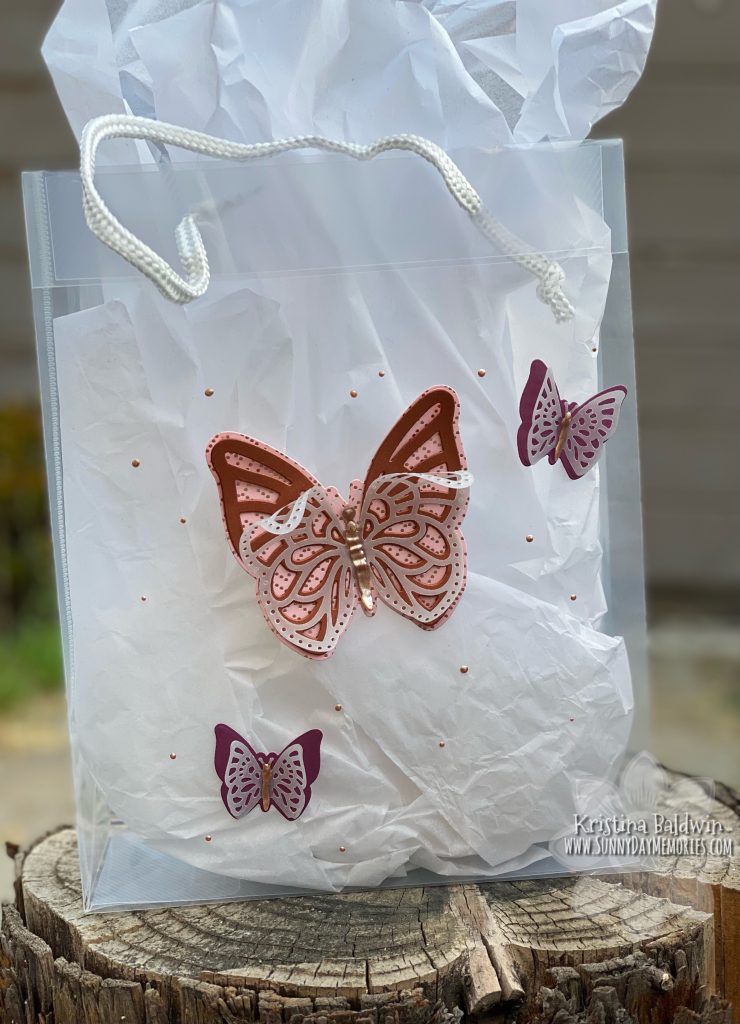 Today I wanted to share how to personalize a gift by decorating your own gift bag. If you are a card maker or scrapbooker, you already have all the supplies you need to create a beautifully personalized wrapping for a gift.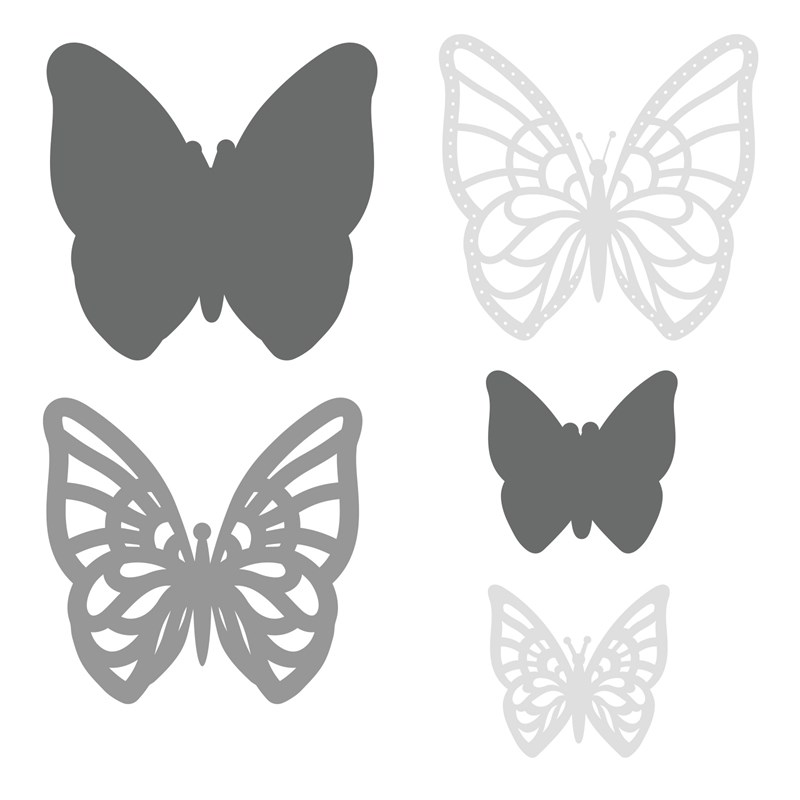 Close To My Heart's *NEW* Layered Butterflies Thin Cuts makes a wonderful addition to any project. It definitely made for a stunning focal point for my gift bag!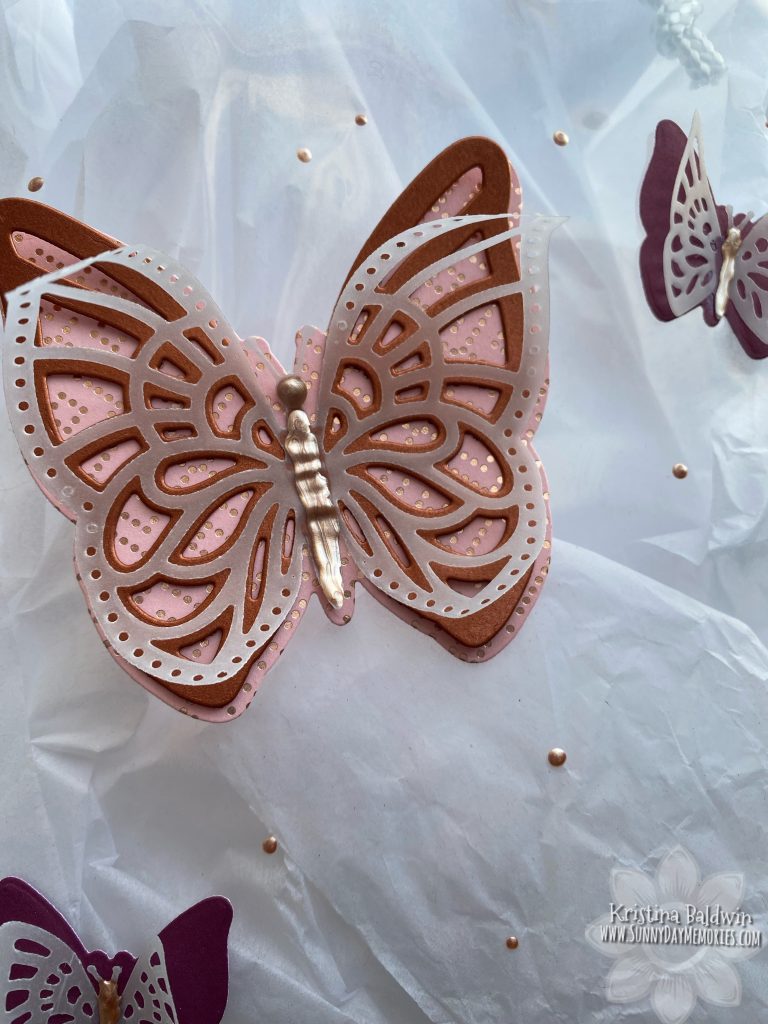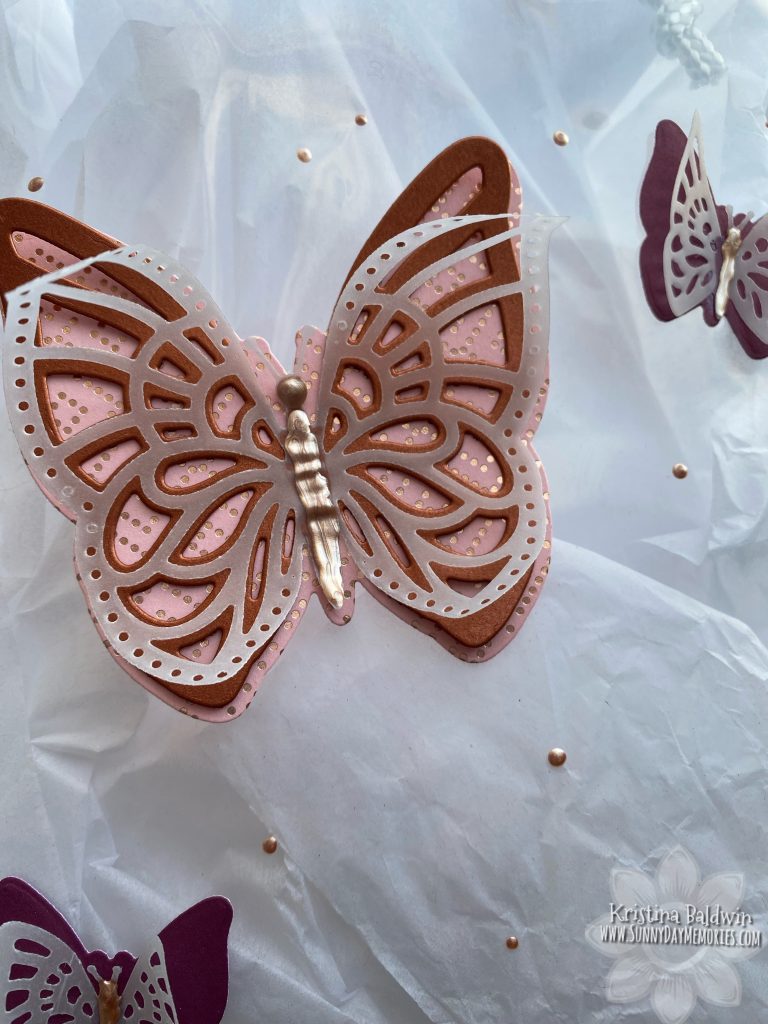 I combined this stunning set of dies with the gorgeous rose gold foil You Are Enough Coordinating Cardstock. It's almost all the paper you'll need for this project! It has both the rose gold foil pattered paper as well as the coordinating solid cardstock.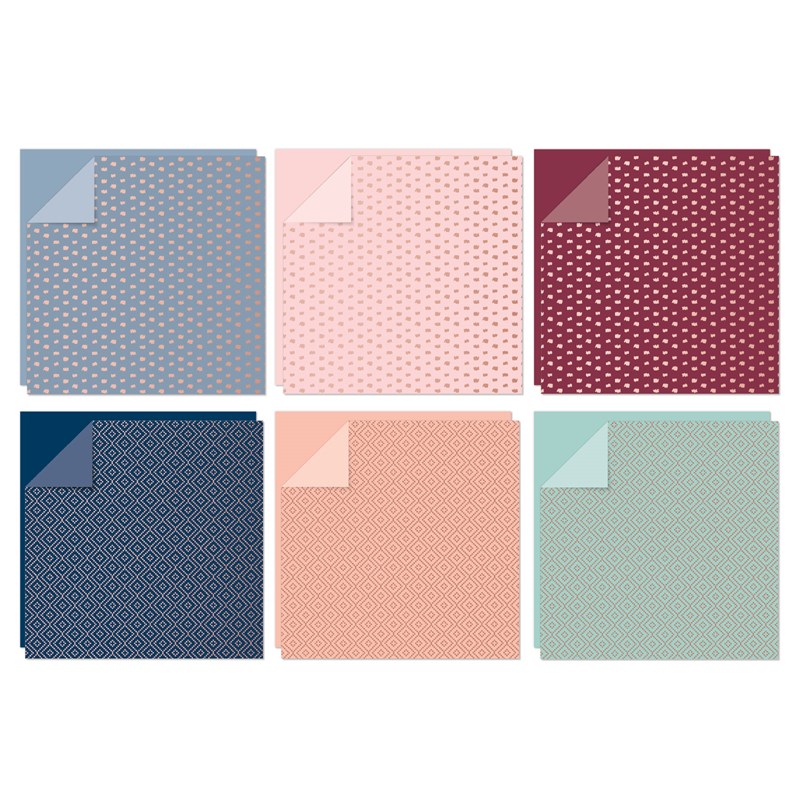 Additionally, I added two specialty papers to finish off the layered butterflies–Copper Ore Paper and Vellum Paper. I suspected the Copper Ore Paper would be a wonderful compliment with the rose gold foil patterned paper. Which I think it absolutely is! And the Vellum Paper would add a nice soft touch to finish it off. Which it does.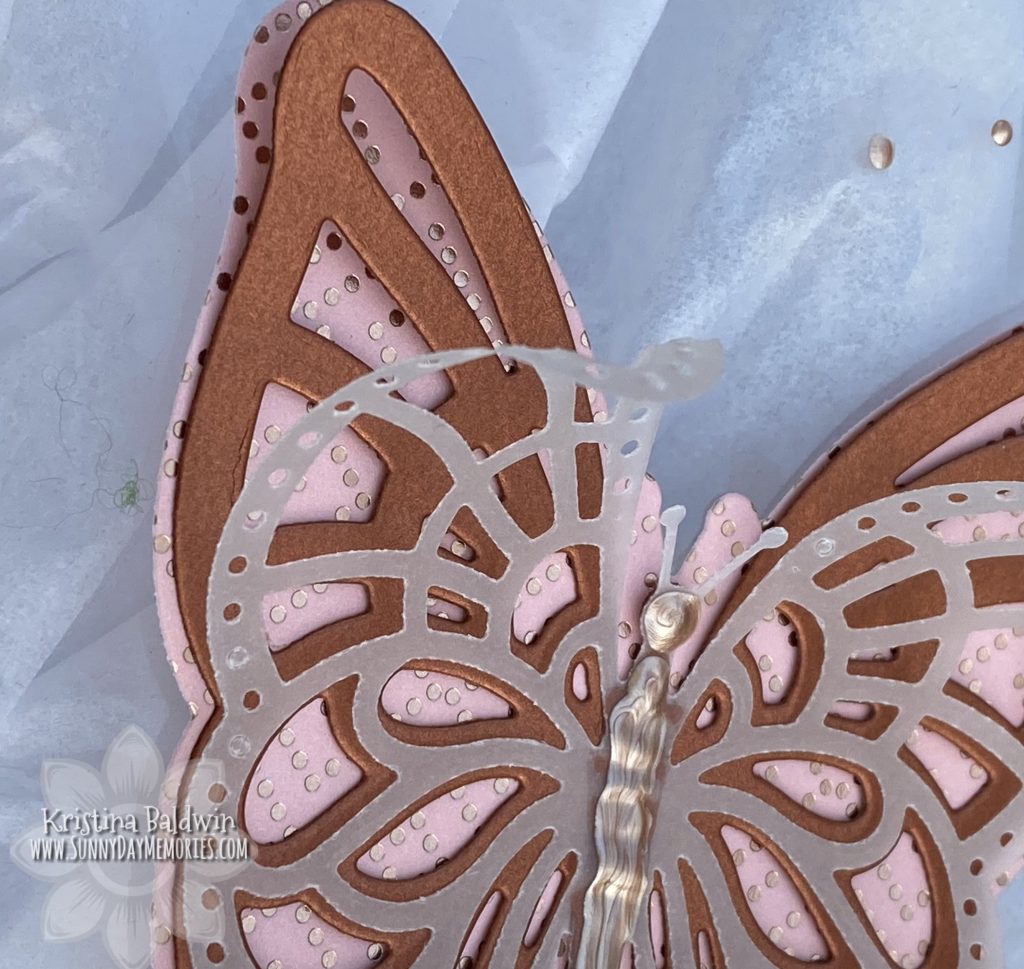 And speaking of great compliments to the project, I used Rose Gold Liquid Pearls to finish it all off. I not only used it to fill in the butterfly bodies, but added some drops randomly directly on the bag. It made for a nice continuity with the patterned paper.
This really was an easy and fun way to personlize this gift bag. Liquid Glass made the perfect adhesive for my butterflies. Each butterfly is only glued together by its body. This allowed for the lift and dimension of the wings to really shine. And the Liquid Glass held them strongly to the clear gift bag I used.
I hope next time you need to give a gift you try personalizing it a little. Put your crafting supplies to more good use! Grab your favorite papers, some dies, Liquid Glass and a few embellishments and have at it. Now you know how to personalize a gift by decorating your own gift bag.