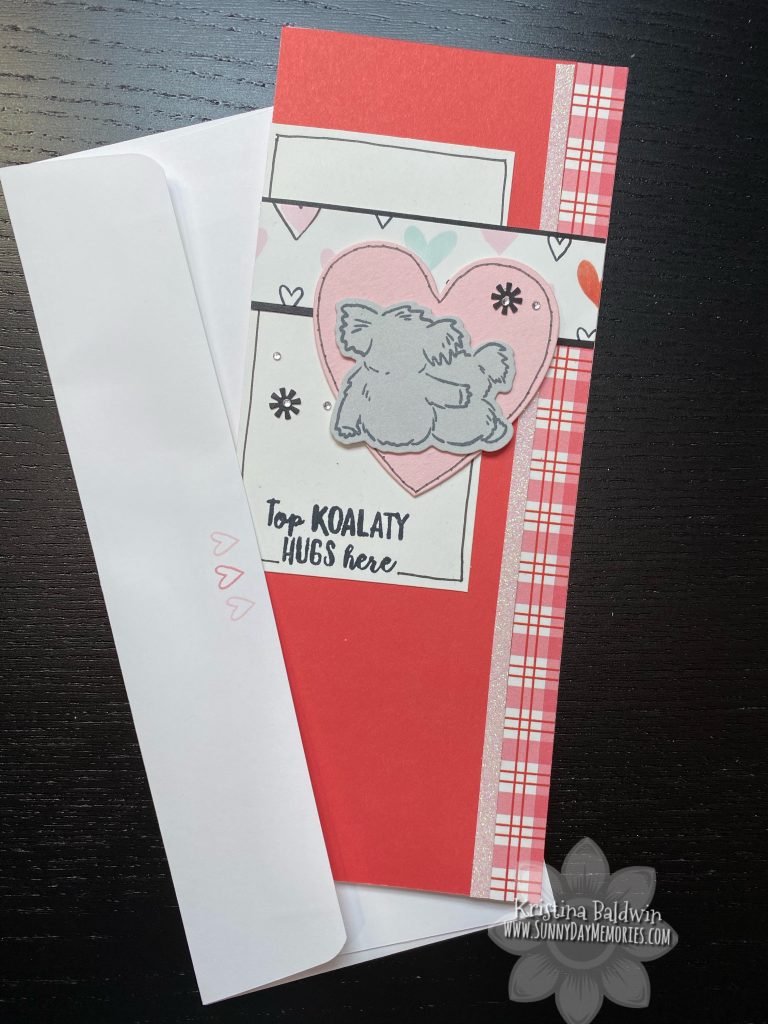 For today's Make It Monday (45th edition), I'm sharing this adorable DIY Valentine's Day card. Since Slimline Cards are all the rage these days I thought this would make for a fun pattern to share with you today.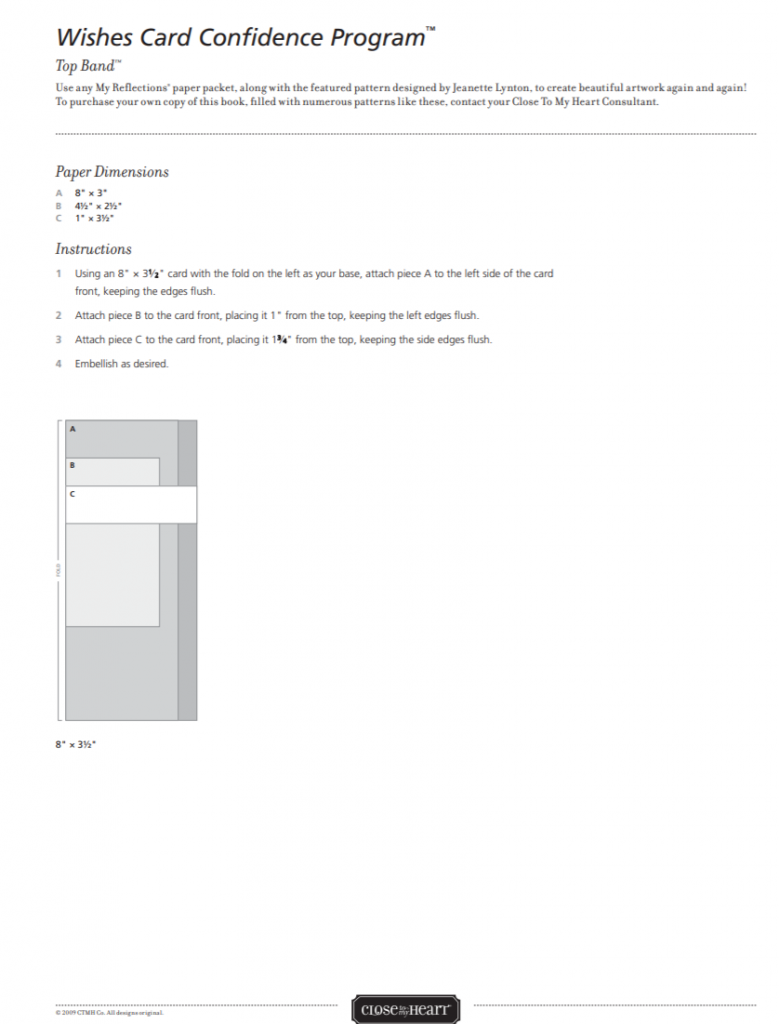 Since I was using our *NEW* Slimline Cards & Envelopes, I added a 1/2″ to the length of all the measurements since they measure 3-1/2″ x 8-1/2″. As I've said with previous card pattern shares, don't be afraid to deviate a little from the design. It's a starting point. You can follow it exactly or you can add a little to it to meet your needs.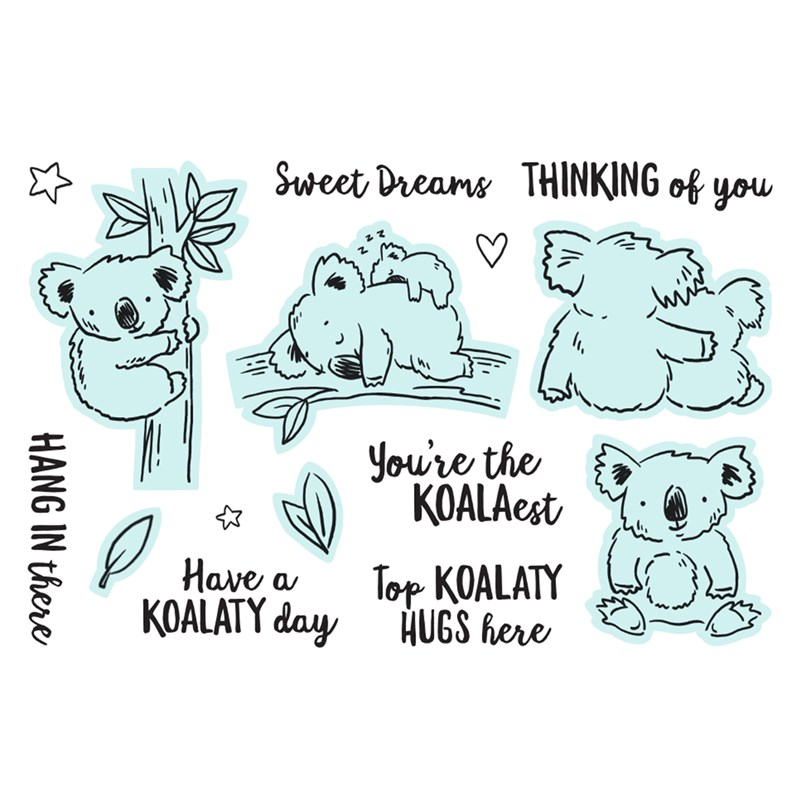 I used the super adorable A Koala-ty Day Stamp Set (which is also available with the coordinating dies as well.) Not only is this stamp set so incredibly cute, but it also has such useful sentiments to use, too.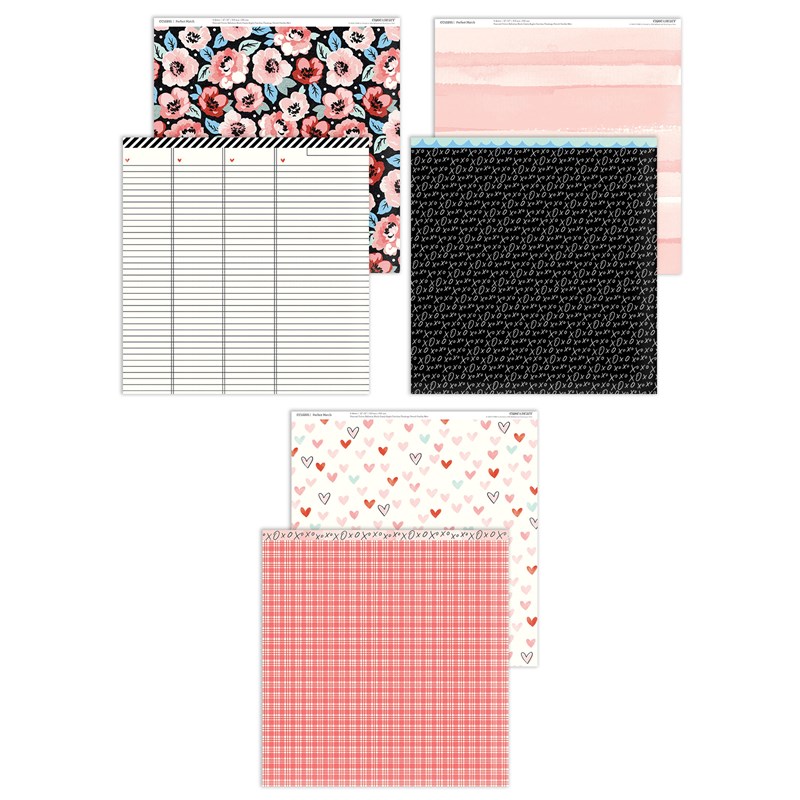 It was easy to use this stamp set to create a Valentine's Day card. It came together beautifully by using the hugs sentiment along with the Perfect Match Paper Collection. I even used the tiny heart contained in the stamp set to stamp additional heart outlines in black on the Heart Patterned Paper. And to help tie in that black color a little better, I added a slight mat of Black Cardstock behind piece C. Plus, I added in some hand-drawn borders on both the heart die-cut and piece B with a .03 Black Journaling Pen.
Here's a tip for drawing a line around a curved shape such as the heart. Start by adding a dotted border around the image with your Journaling Pen and then use those dots as your guide to trace around the image. As a bonus, it can give it a stitched appearance if the dots stand out a bit from the line that connects them.
I plan to re-create this card in a standard A2 card for those not into the Slimline Card craze. I'll be sure to post it later this week. So if you want to see this card shrunk down a bit to a standard sized card, be sure to check back. I'll have another adorable DIY Valentine's Day card just for you!