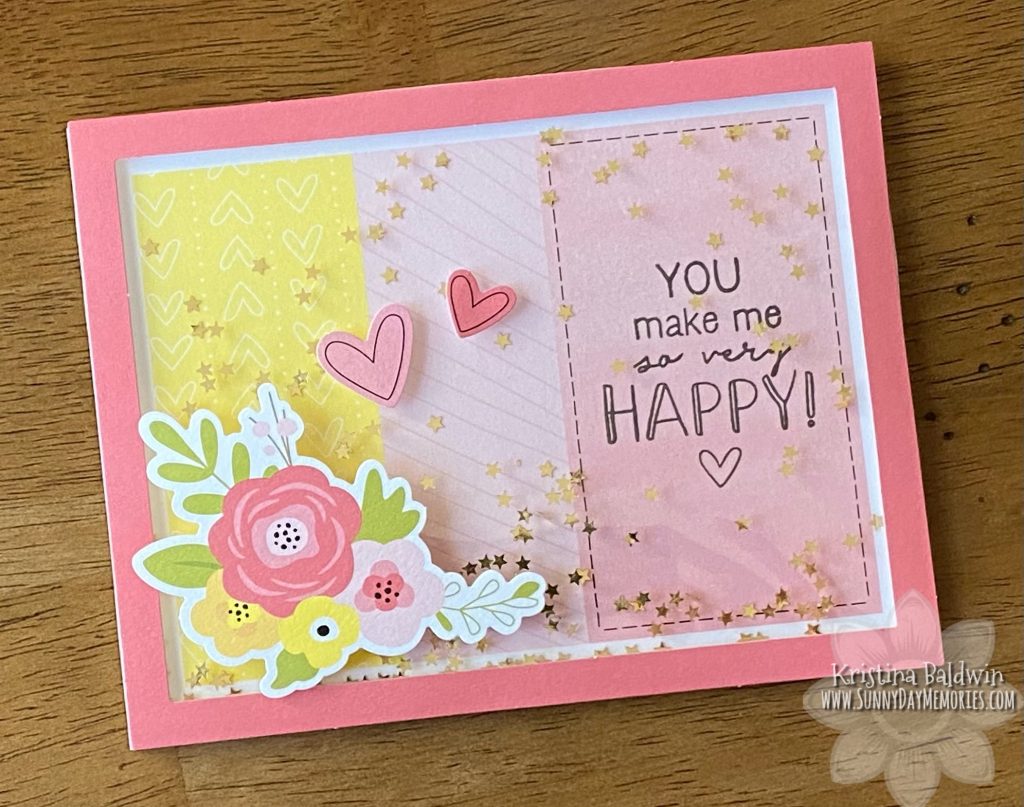 The secret to an easy Shaker Card is using Close To My Heart's Craft with Heart Cardmaking Kit. Really, it really doesn't get much easier! I'm currently roadtripping to visit family and wanted to bring along some items I could still craft with. The first thing I thought of and grabbed was my Craft with Heart Cardmaking Kit. These kits help you create beautiful handmade cards in minutes. And they contain EVERYTHING you need.
The only thing I added to my Shaker Card was adhesive to glue the die-cut hearts to my card. But I could have made it entirely with the kit supplies, if I simply used the 3-D Foam for the hearts, too. (I adhered the flower cluster with the 3-D Foam squares that are included with the kit.)
Want to personalize the cards a little? You can! For this 2nd card (you get enough supplies to create 2 of each design), I used my .03 Black Journaling Pen to add some more stitching around the outer perimeter of the card. Additionally, I added some details to the greenery of the flower cluster. I felt like it could use a little more black to tie in the stamping and the faux stitching on the card base.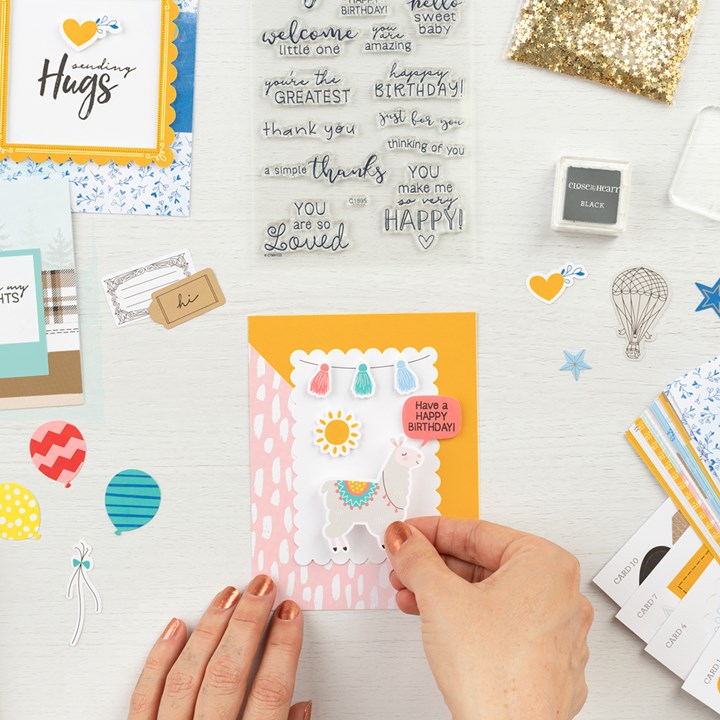 And speaking of stamping–how fantastic is that sentiment and font? I love it! It's always so fun to get an exclusive stamp set with these kits. I especially love how this sentiment blends fonts.
So if you are looking for a way to create beautiful cards–even on the go–this is the card kit for you! I mean how could it get any better than to create a nice stack of handmade cards that include Shaker Cards? This truly is the best way to create an easy Shaker Card.