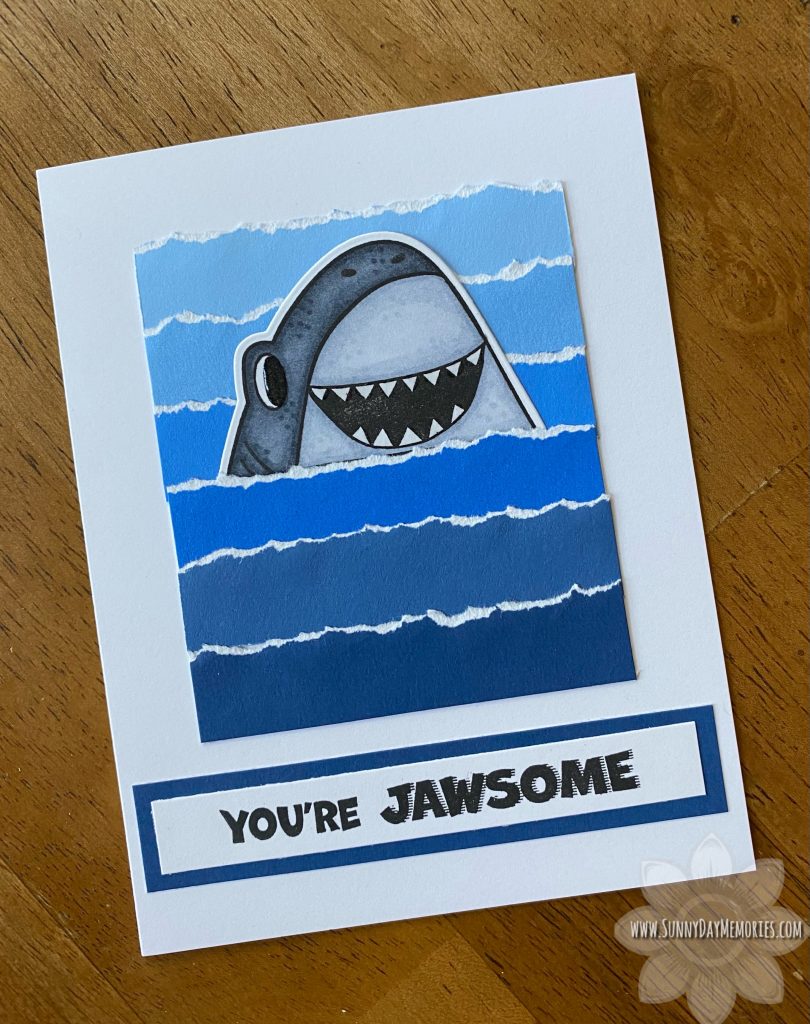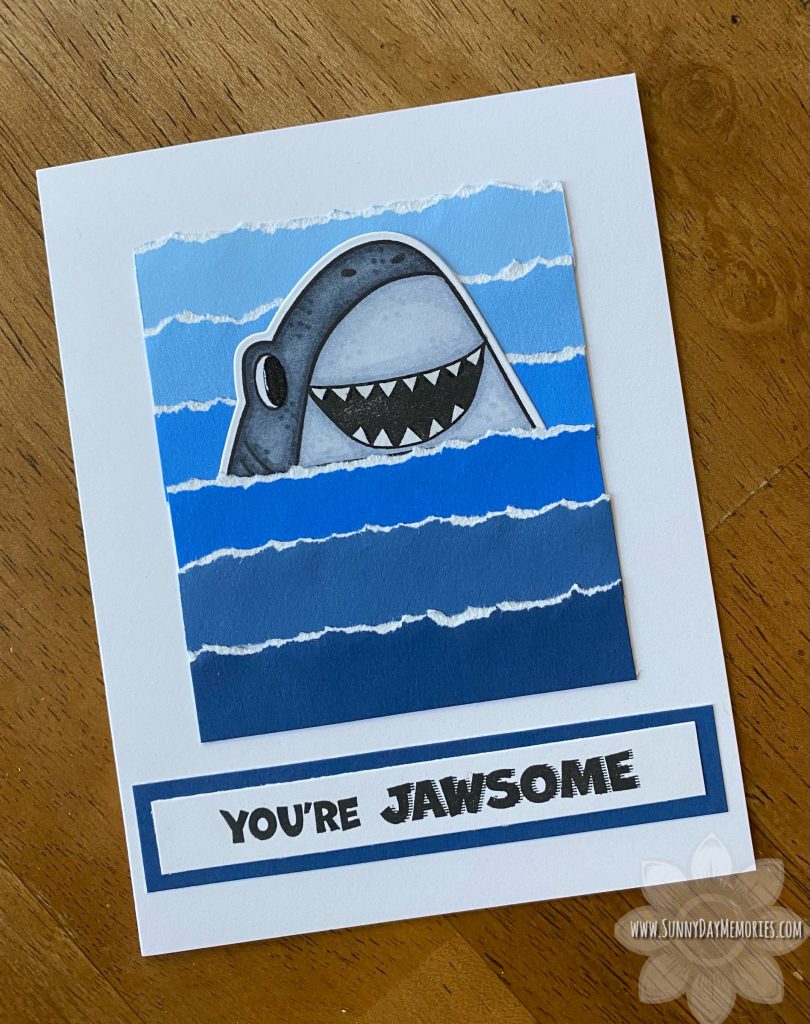 Today I'm sharing this SUPER fun You're Jawsome Shark Card from fellow CTMH Maker, Paige Dolecki. As part of our upcoming CTMH Virtual Convention, I hosted a Team Card Swap to get into the spirit of it all. I was initially torn on whether to get this *NEW* Jawsome Birthday Stamp + Thin Cuts set, but I think I've been convinced!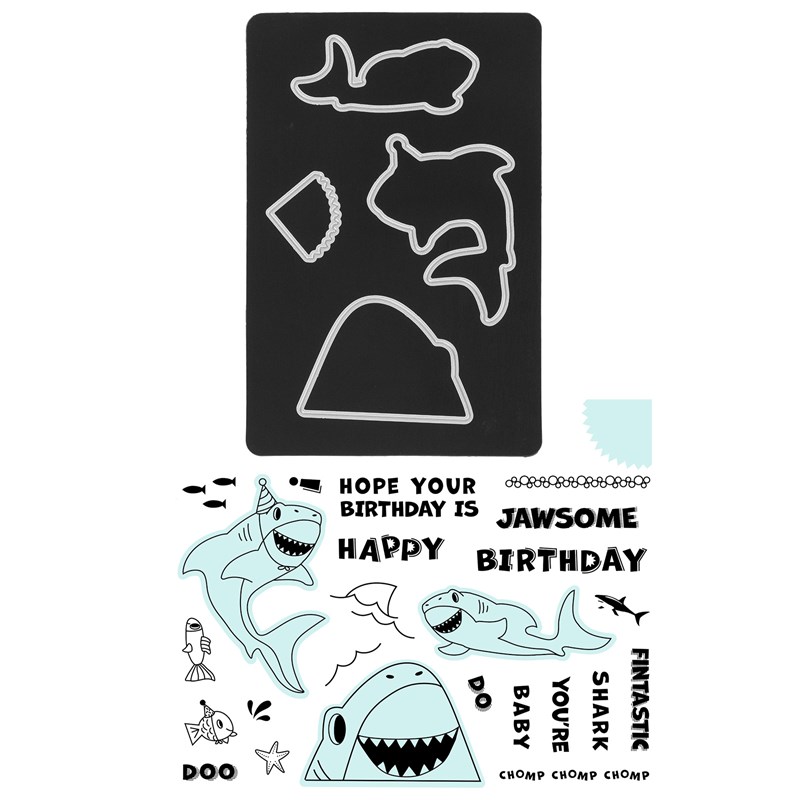 The card design is delightfully simple. Yet it's so striking. I love that she used a combination of our blues to create a fun ocean wave effect. So since today is Make It Monday (the 69th edition), I thought I'd challenge you to try out this beautiful blue color combination, too.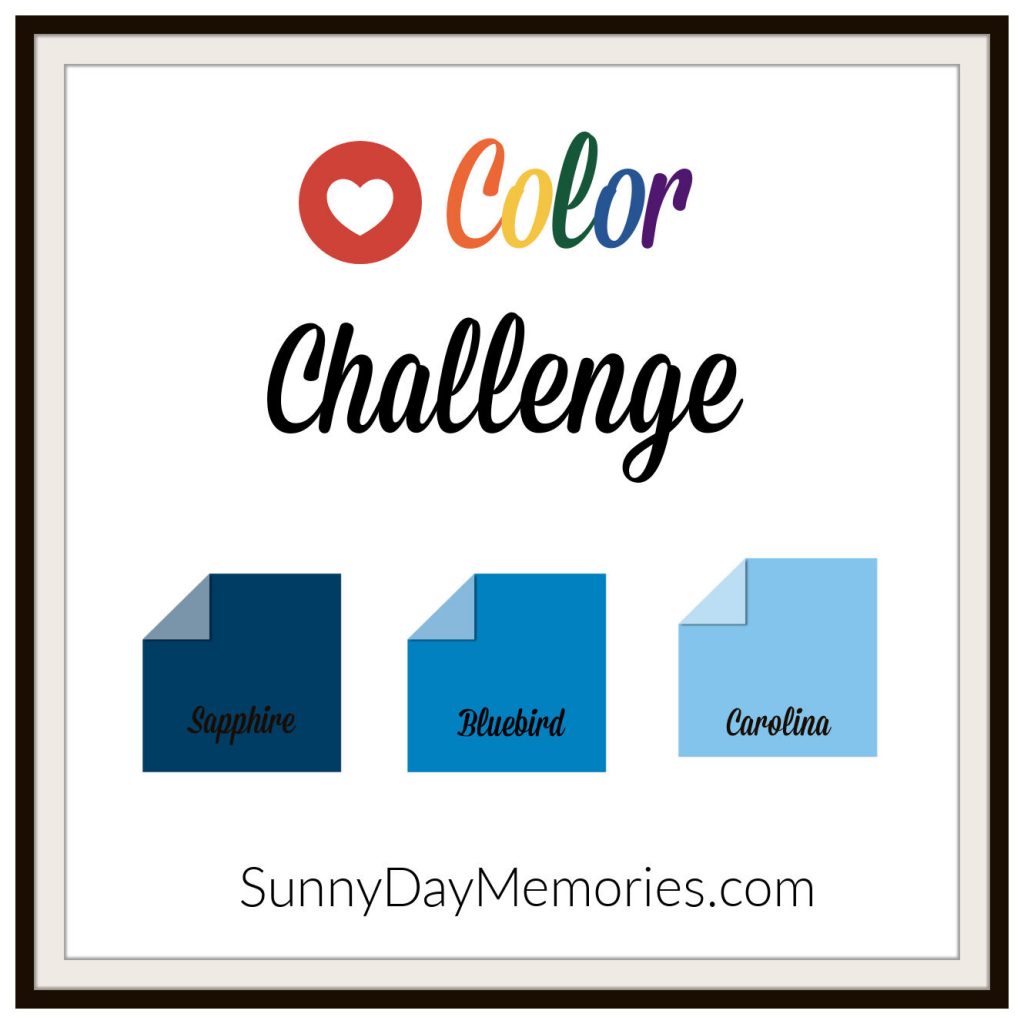 Not only are these blues great together, but by using both tones of each color (our cardstock is two-toned) it really makes the card pop especially nice. Plus, she tore the cardstock which exposed our white core. This adds a nice touch of texture. It also gives it a real feel of ocean waves.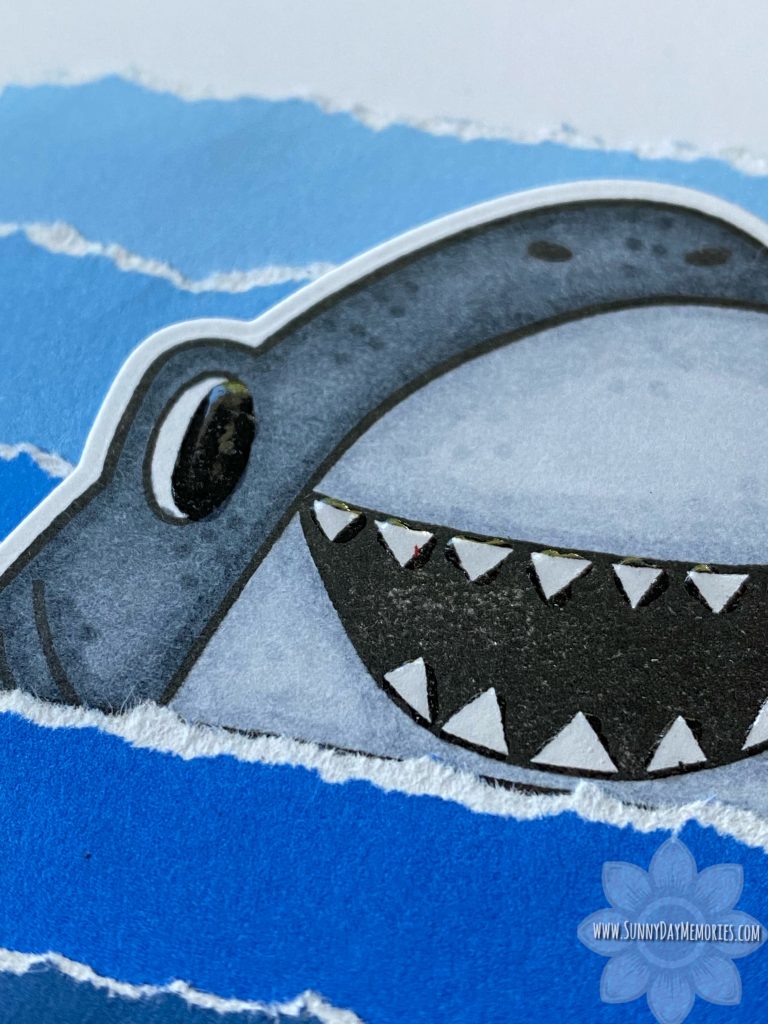 Another great (and simple!) technique that she used on this card was to add some Liquid Glass to the shark's eye and teeth. It adds some great shine and dimension to both.
While she didn't use it on this card–I love the little chomp die that comes in this set. How fun would it be to use that element on your card or scrapbook page? Like the shark just took a bite right out of your project. So fun, right?
I also didn't really appreciate the fonts used in this set until I saw her card here. When I first looked at the "jawsome" sentiment, I thought maybe she had printed it. It's so crisp, yet unique in it's style. Then I looked back at the stamp set again and noticed that several of the sentiments have these extra details to the fonts. I love that they really thought through these little details when designing the stamp set.
Ready to create something for Make It Monday? Why not try putting together a monochromatic style card using the beautiful Sapphire, Bluebird and Carolina colors. Especially if you'd like to recreate a similar You're Jawsome Shark Card!