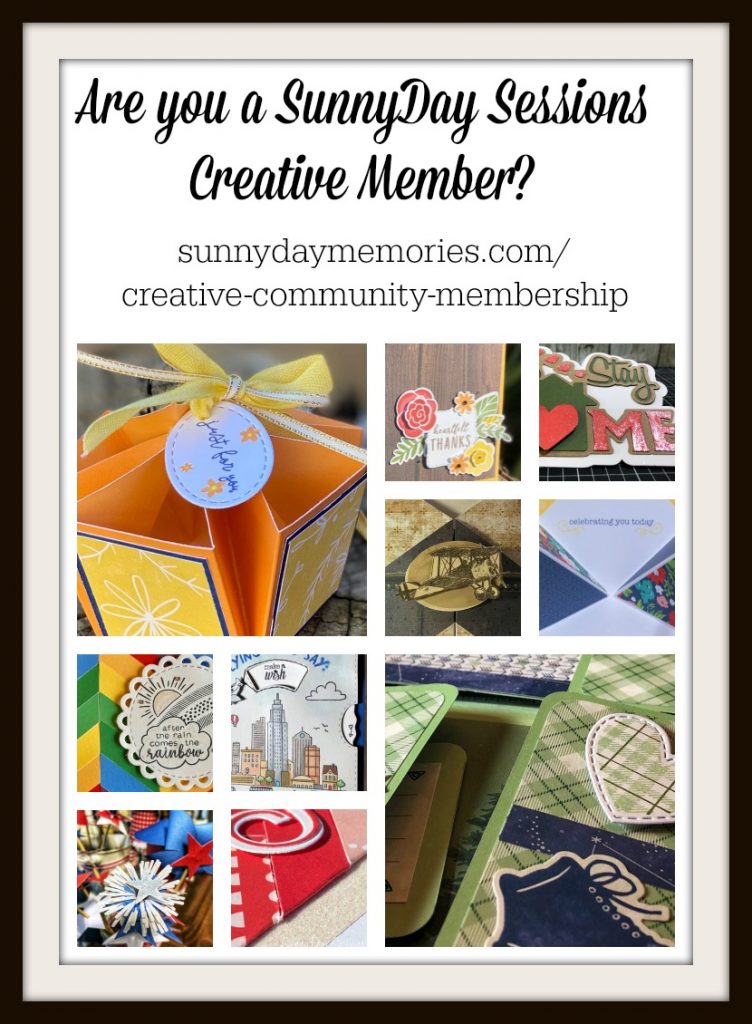 Today I want to personally invite you to become a creative community member in our SunnyDay Sessions Group. You might be asking yourself, "How do I know if this group is right for me?" Ask yourself…
Do you like exclusive project tutorials?
Would you like unlimited access to an ever-growing library of project (cards, 3-D items and scrapbook projects) tutorials?
Do you enjoy saving time with easy to follow, step-by-step tutorials?
Do you enjoy seeing projects created live through video?
Would you benefit from tips from other like-minded crafters?
Do you love to share your creations with other crafters who appreciate the time and love that went into creating them?
If you answered "yes" to any of these questions–this group is perfect for YOU! You can learn more about our creative community HERE.
We'd love for you to join us at SunnyDay Sessions and become a creative community member!