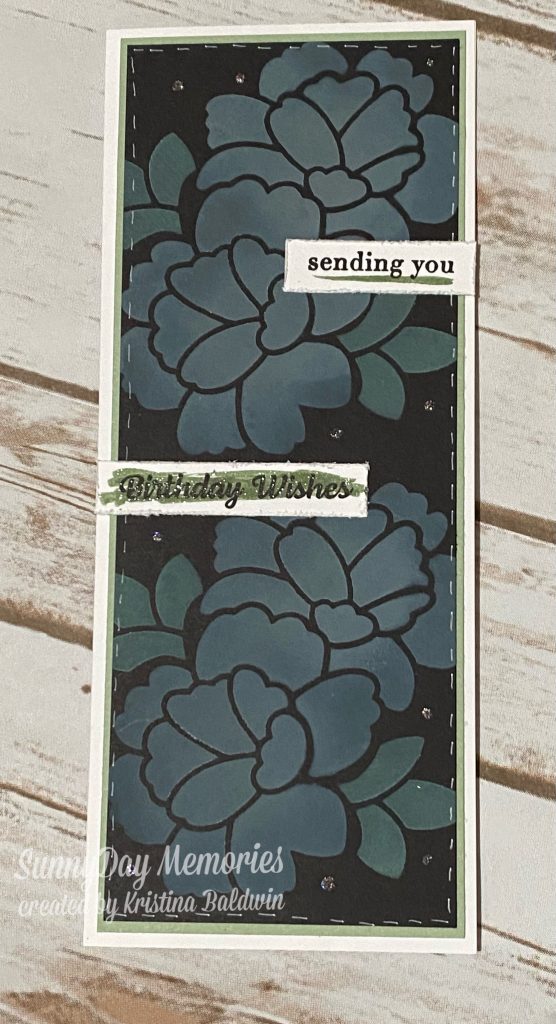 Today I created this Birthday Wishes Slimline Card. I wanted to play with the Layered Stencil from the Many Wishes Cardmaking Kit some more. To create a more chalk-like appearance with my card I used our Black Core Cardstock with Distress Oxide inks.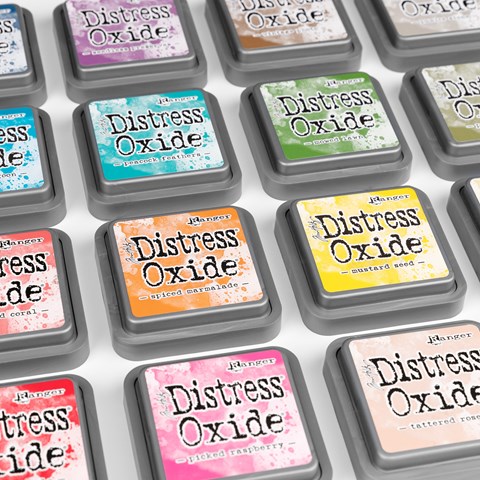 I love the soft, subtle look that was achieved. You would never guess that I used Tattered Rose and Antique Linen for the flowers. It created the appearance one of our past Color of the Years–Blue Belle.
For the leaves I used Peeled Paint. It also muted a bit and appears close to our Sage color. To make that pop a little more, I used some Sage Cardstock as a mat to the inked focal point. The White Gel Pen I used to create some faux stitching with, also added a little pop around the edge.
I stamped the sentiment on some strips of White Daisy. Then to add a little shimmer and sparkle, I used our Rosemary Shimmer Brush (since it's close in color to Sage.) Finally I added a few dots of Glisten Stickles. Everyone should have a bottle of Glisten Stickles! It coordinates beautifully with all colors.
It really was a quick and easy card to create. Each project I've created with this *NEW* Floral Layered Stencil has been a snap to make. And always with stunning results. Today's Birthday Wishes Slimline Card is no different!