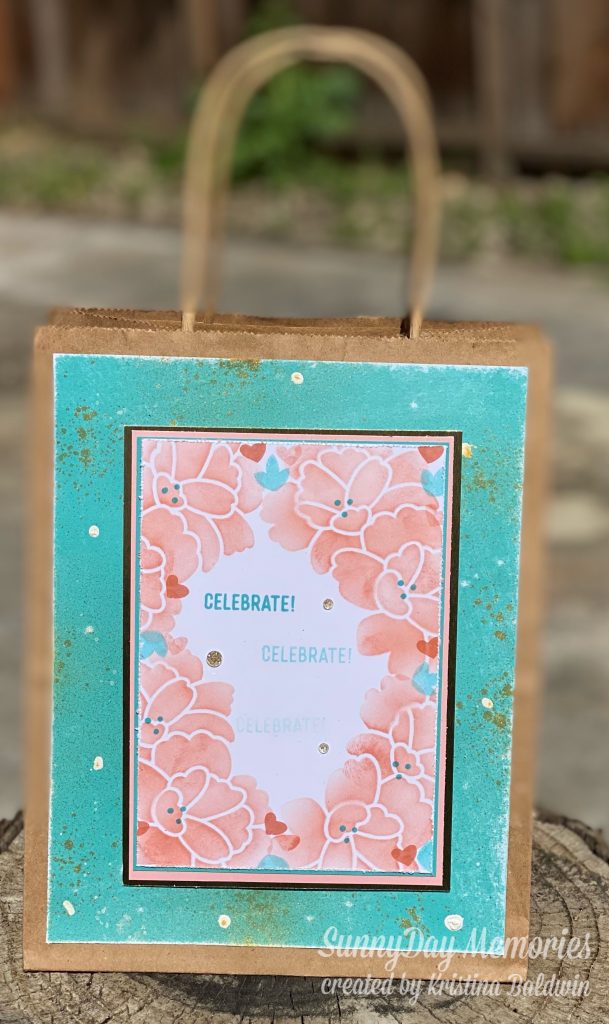 Today I'm sharing my handmade Celebrate Gift Bag. I wanted to use the Floral Layered Stencils in the Many Wishes Cardmaking Kit in another way. Creating a custom gift bag is a fun way to make someone feel special. And it uses the same techniques and principles that creating a handmade card does.
So while it may look different from the birthday card I shared on Monday as well as the Thinking of You Card I shared on Tuesday, it's created the same way.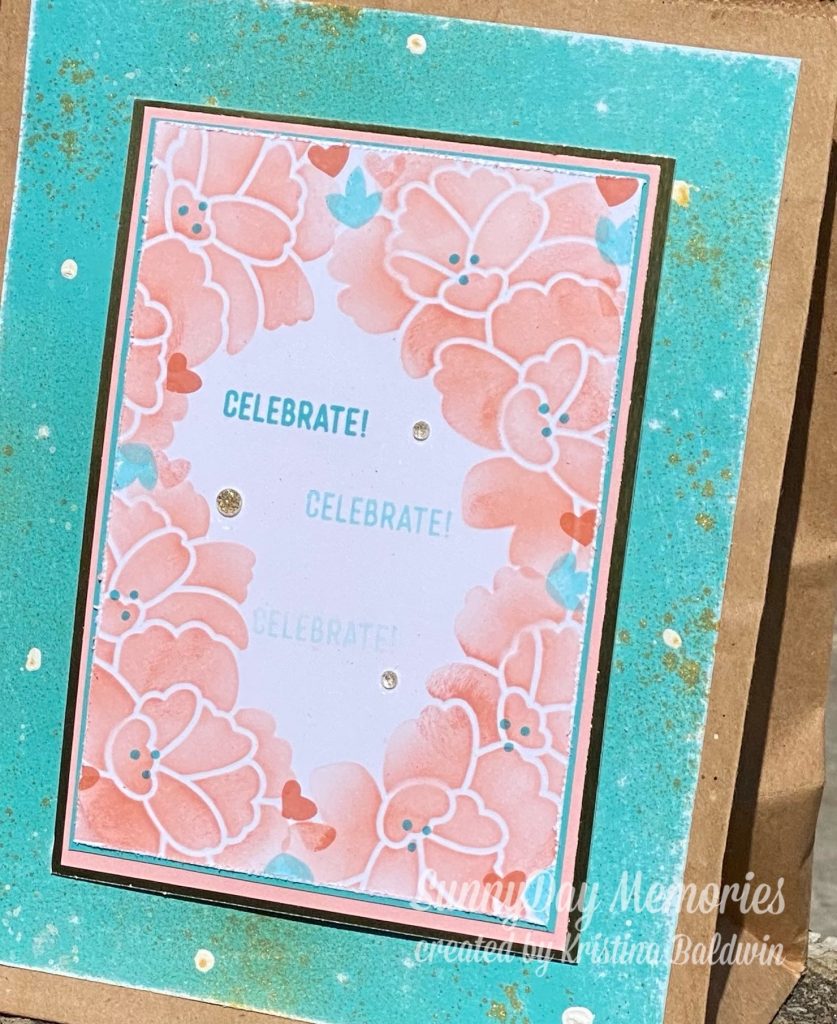 Instead of using Distress Oxide inks like I had done previously, I used our regular dye inks. I also added in some depth and texture by sanding the cardstock and spritzing it with both Gilt Gloss Spray and White Gloss Spray.
You'll also notice I created a "frame" of flowers using the stencil all around my White Daisy Cardstock. I then added in some stamping. And finally Scissor Distressed the edges for some additional texture.
To round it all out and add some shine, I used Gold Foil Paper as one of my mats. Then for a little sparkle, I used our Gold Glitter Gems. If you wish to create your own custom bag like I did, simply start with a standard gift bag in a color that works with your theme. Then add some paper layering and techniques like you'd use in your cardmaking. These simple steps can help you create your own handmade Celebrate Gift Bag, too.