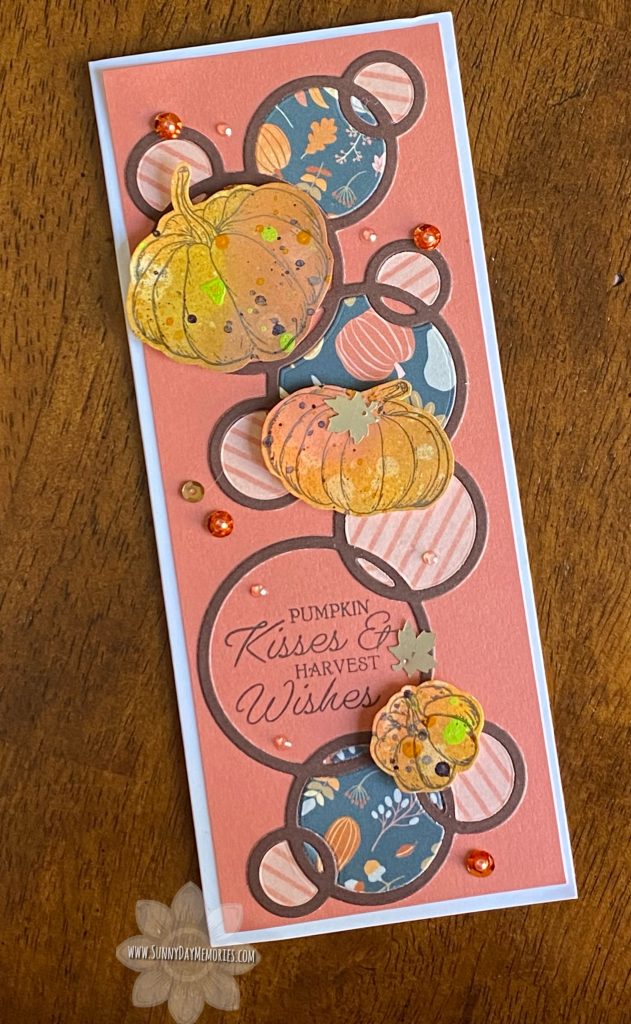 For Today's Make It Monday (83rd edition), I thought I'd share a few cards to inspire you to celebrate National Pumpkin Day tomorrow. This first card is SO stunning. I received it from Robin Charvet. I love so many things about this card. And that's what inspiration is all about, right?! First off, the use of the Gloss Sprays on the pumpkins is fabulous. She used Lime, Cheddar and Gilt (this one has been SO popular that it's still on backorder!)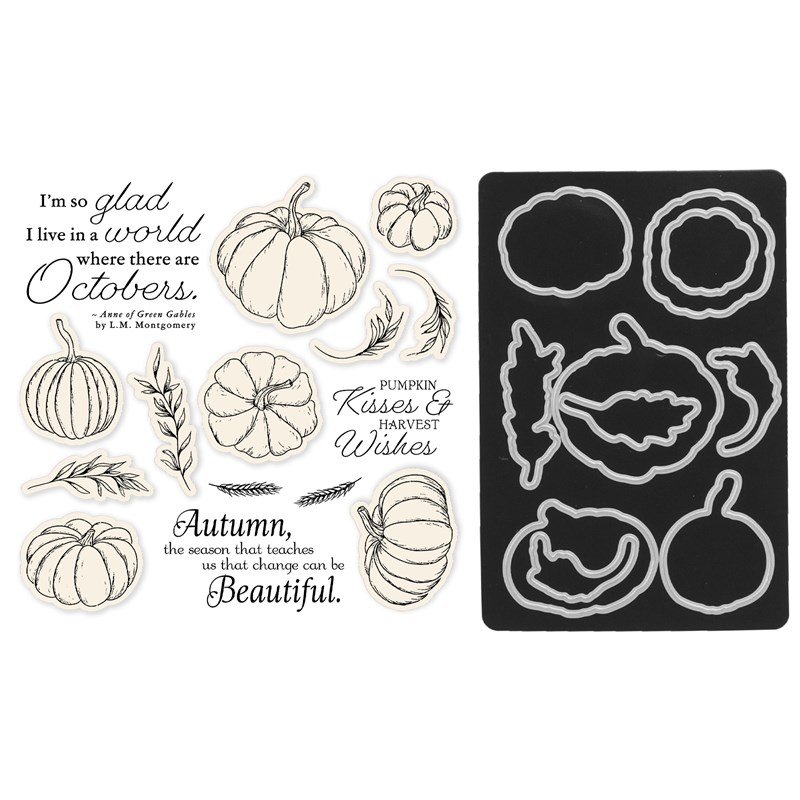 I also love that she used the Circles Cluster die. It works beautifully with the pumpkins. And let's not overlook the obvious–the World with Octobers Stamp Set. It's so stunning that it's almost sold out. If you love it, get it before it's gone!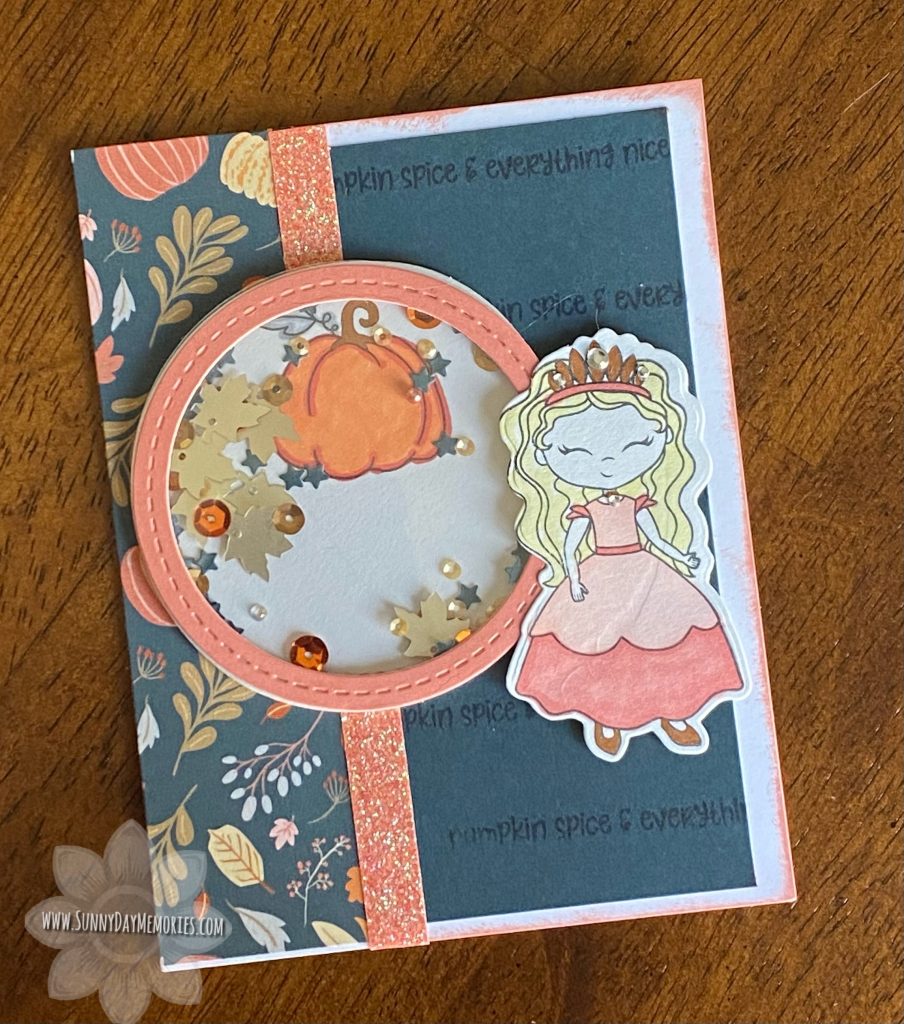 Want something with a big cute factor? How about this darling princess shaker card created with the Olivia Halloween Besties Stamp + Thin Cuts? I received this darling card from Linda Black.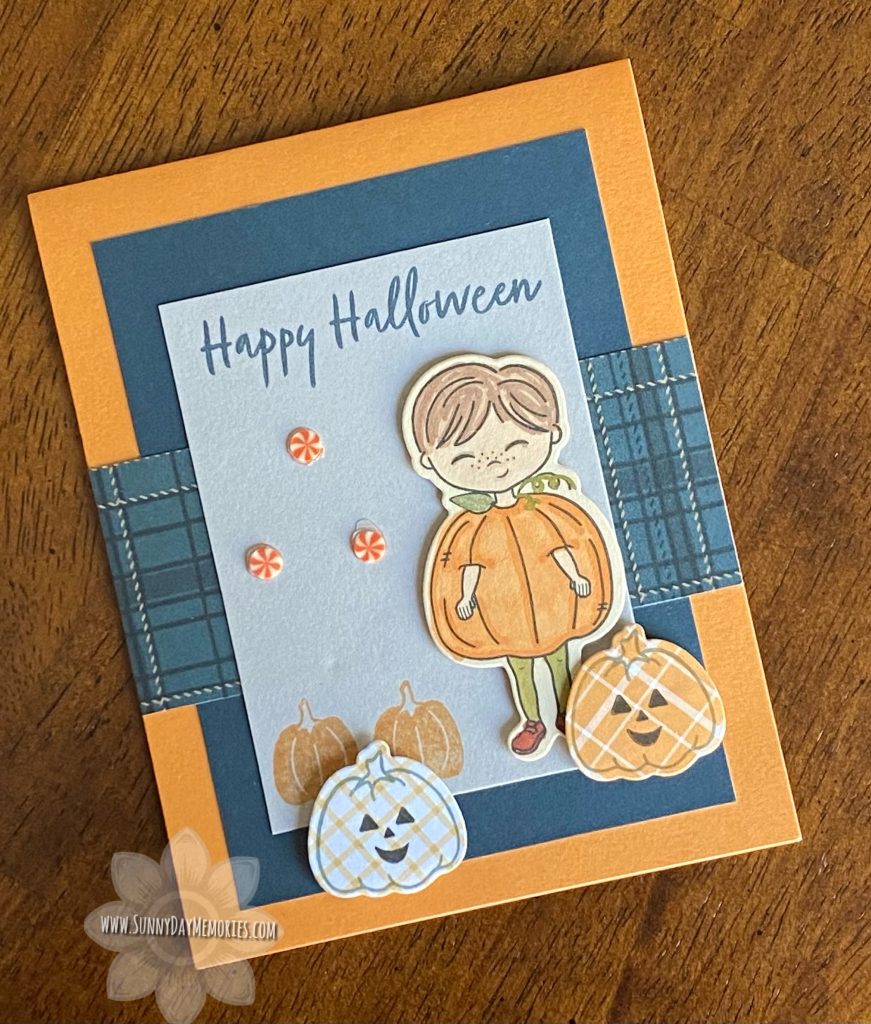 Or how about this cutie? This card was created with the Ian Halloween Buddies Stamp + Thin Cuts. Too cute, right?
I have one more to inspire you. This one is a little more classic.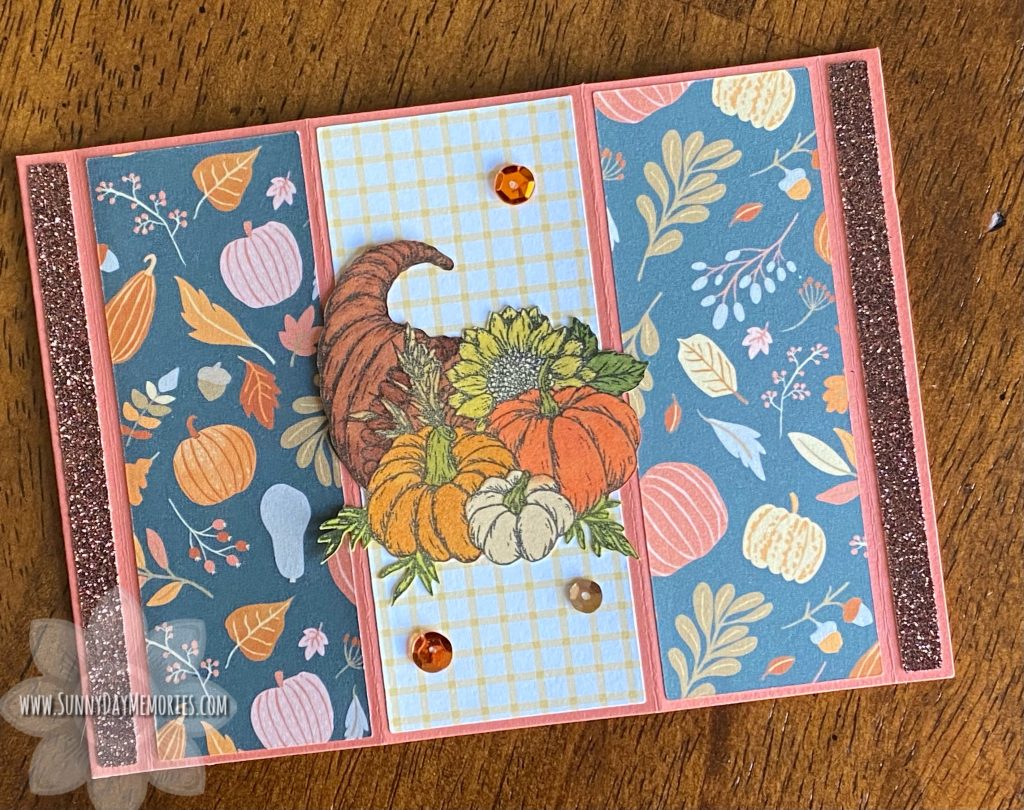 This beauty was created with the Horn of Plenty Stamp. So, so beautiful. It's also from Linda Black. I'm not surprised–she does beautiful work!
If you'd like something tasty to celebrate National Pumpkin Day with–I highly recommend my Gooey Pumpkin Cake. It's simple to make and so yummy. You could whip this up. And while it's baking, you could create a handmade card to send to someone special. It's the perfect way to celebrate National Pumpkin Day!