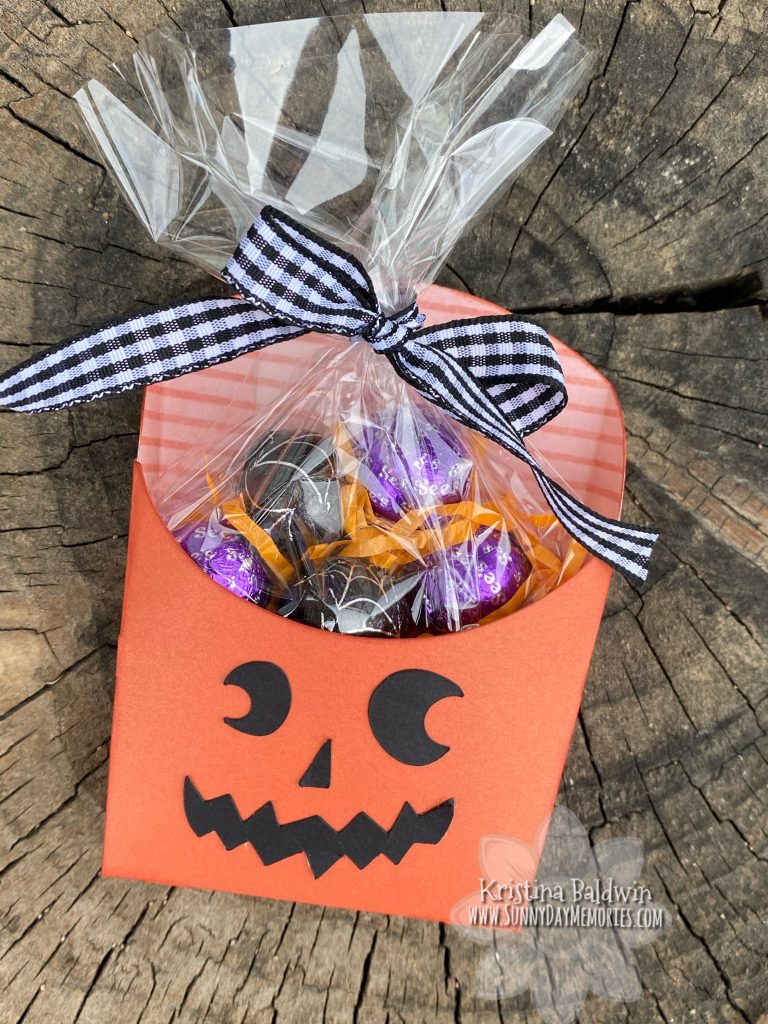 Are you ready to see how to make this adorably cute Jack-o-lantern Fry Box? This cute project was my September Mystery Project Kit. Each month I send out supplies for a mystery project to all those crafty friends who make a purchase of CTMH products from me. It's a way for me to thank you for supporting me and my business. Plus, it's something fun for you create. AND it's something that will pass along joy when you give it away to someone (assuming you'll give it away!)
You never know what it'll be. It could be a card–like the August Mystery Project Kit or it could be a 3-D item like this one.
I'm currently prepping the October Mystery Kits. These will begin shipping out later next week. Want one? Simply place an order with me! While the kit won't be for an adorable Jack-o-lantern Fry Box, I promise it'll be equally as fun to create!