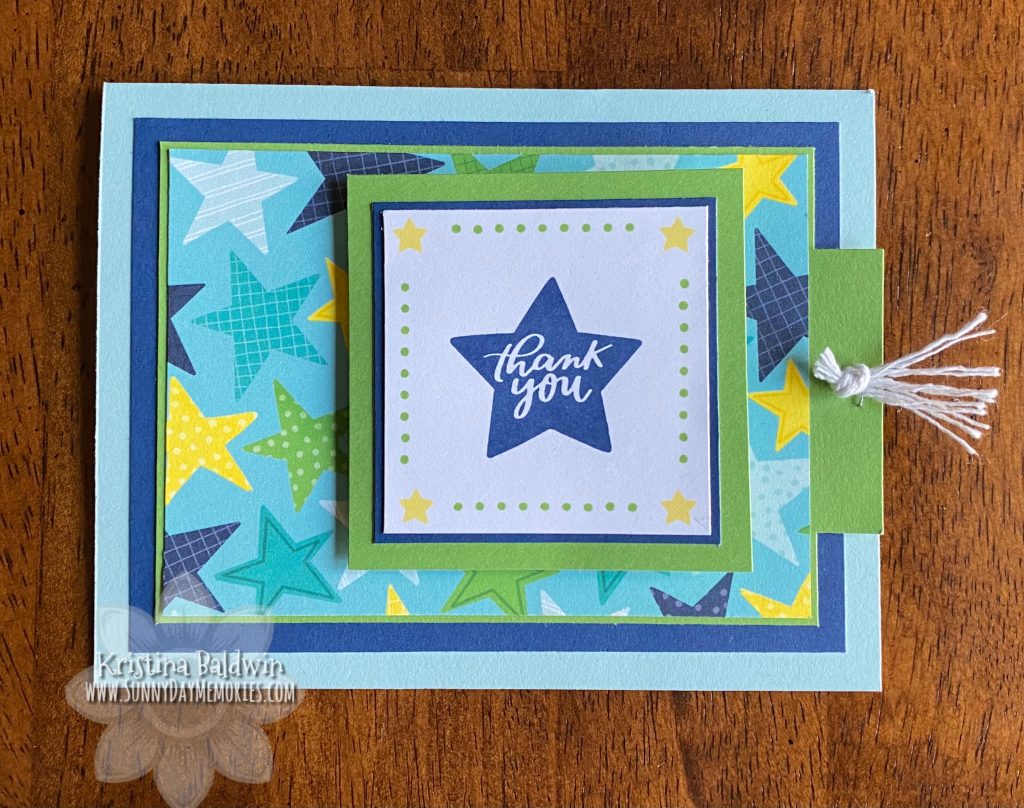 For today's Make It Monday (43rd edition), I'm sharing this cheery thank you card that has inspired today's Color Challenge! It all started by grabbing this month's Stamp of the Month, Every Thank You.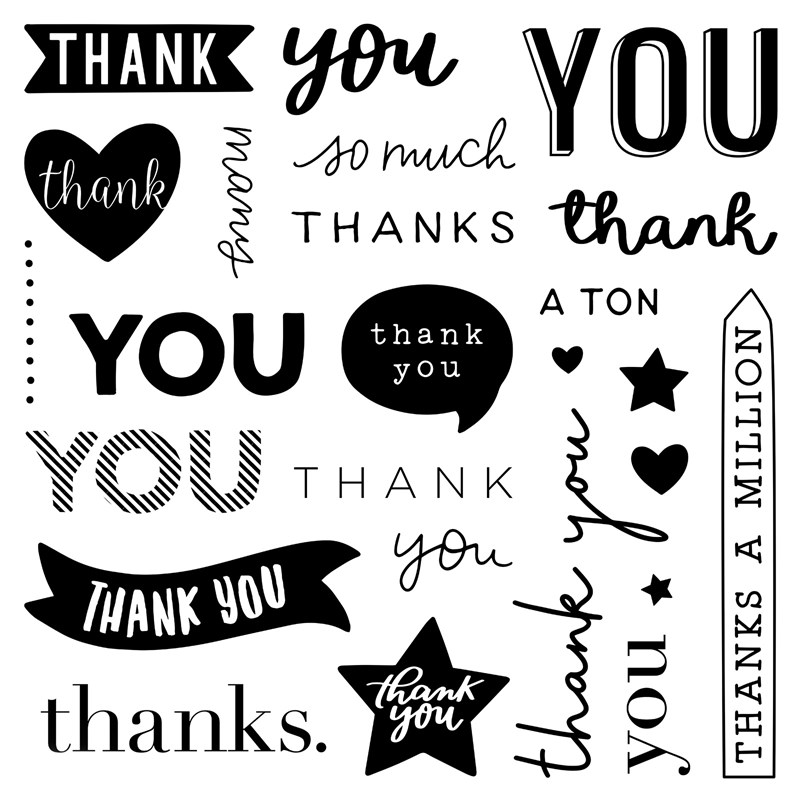 I immediately thought of the Star Patterned Paper in the Party Time Paper Collection and thought it would pair so wonderfully with the thank you star in this set. This was the start of my card. From there, I pulled colors from the patterned paper for my card base and the additional layers. The first color I chose was the Green Apple. I've been really loving this color lately. I'll admit when it was first introduced, it didn't seem like anything special. But after I've created with it, let me just say–it's pretty special! The hue is quite wonderful. It's not too in your face bright and it's not too subtle either. It definitely adds a nice little pop of color to your project.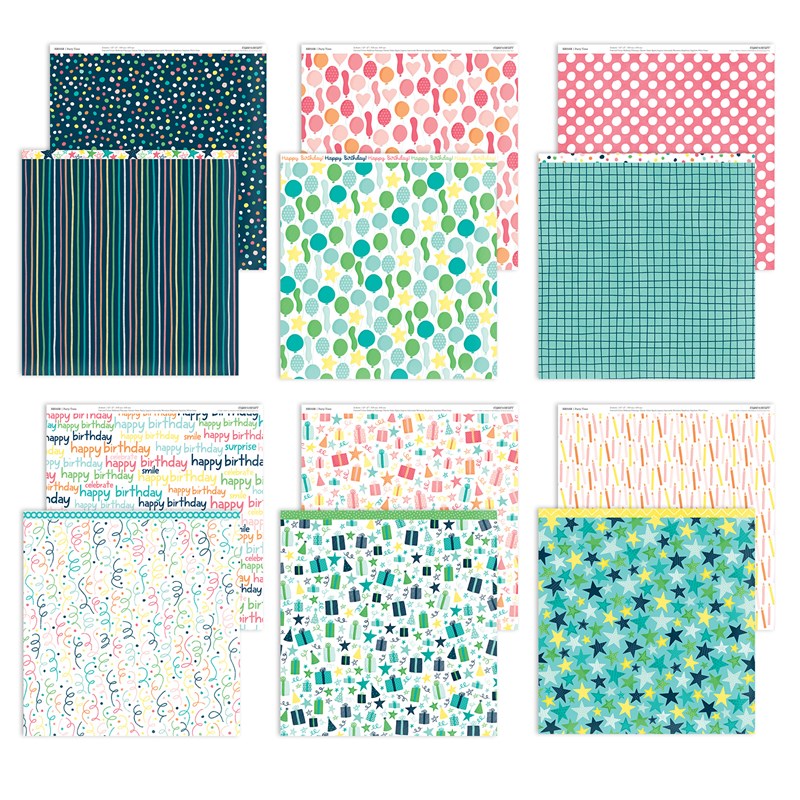 I then added the Sapphire for a more bold contrast. Then to soften it a bit, I grabbed some Glacier Cardstock for the card base. These colors really make a great combination! So I decided to make it today's Color Challenge.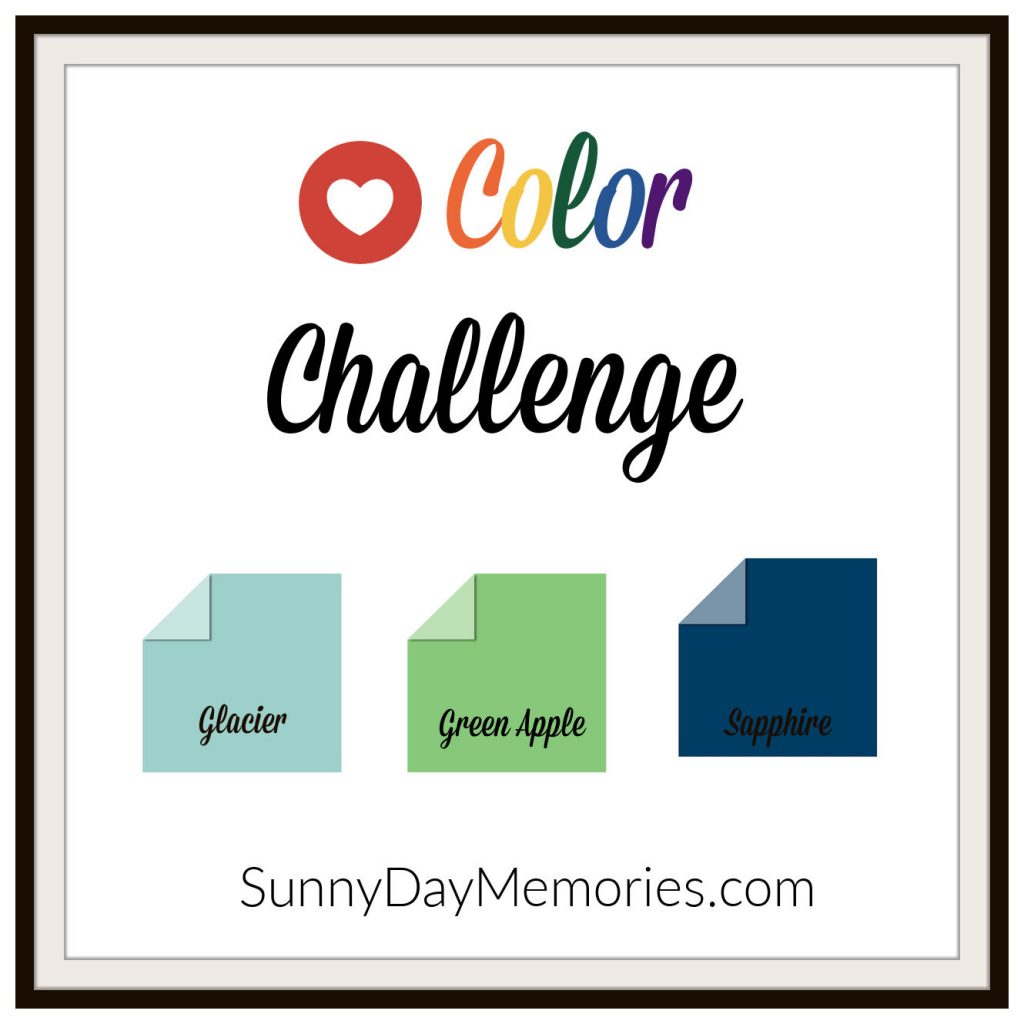 I'd love to see what you create with this fabulous color combination. It definitely made for a cheery thank you card!